Despite the pain of plowing through roads and sidewalks, snow can be very useful. In fact, its presence is critical to the survival of many species in our region. Deep snow blankets insulate plants and burrowing animals from exposure of strong winds and deadly minus 40 temperatures. Many animals also use snow as a refrigerant to extend the shelf-life of cached foods during the spring. It that sense, milder winters with less snow may be more devastating especially when there are sudden cold snaps or short food supply. Similarly, snow should be welcomed by Edmontonians too.
Edmonton's WinterCity Campaign has done a great job promoting discussion on winter culture and recreation. The Atlantic Cities even recently featured an inspired rendering of Edmonton taking advantage of the snow and turning our city into a playground. Some of these ideas are already being implemented.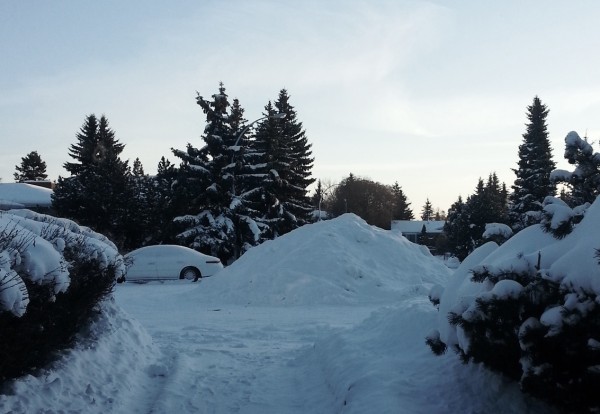 Recreation and free refrigeration aside, many cities of Canada's South (Edmonton included) nowadays often approach snow as a hindrance and our landscapes subsequently tend to avoid/ignore rather than work with/around it. We force ourselves to drive in dangerous conditions, invest heavily per capita on snow removal, and drive up heating costs for our buildings. How can we make snow more beneficial for our cities?
Fermont, a remote mining town in Northern Quebec, is a case study of one approach to winter design. The town was built in the 1970s after several consultations with a community that was being relocated closer to a new mine. Its dominant feature is a 1.3 km long windscreen structure that protects the residents downwind from the harsh Atlantic winds. More snow accumulates on the town's buildings since they are not wind swept. As mentioned before, snow is actually a great insulator. Homes can take advantage of this snow accumulation to prevent further heat loss and sun-damage. Provided that they can support the weight and safely drop snow loads, row-houses/buildings with flat roofs are the most energy-efficient design during the winter.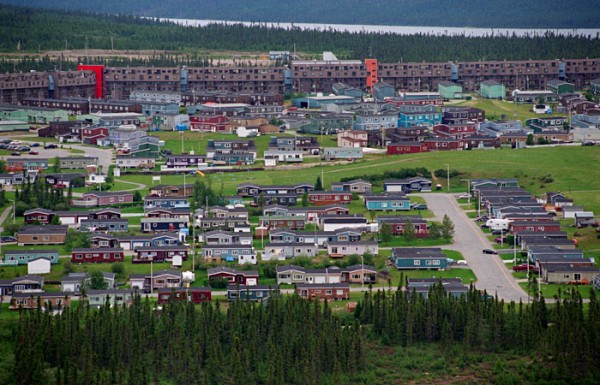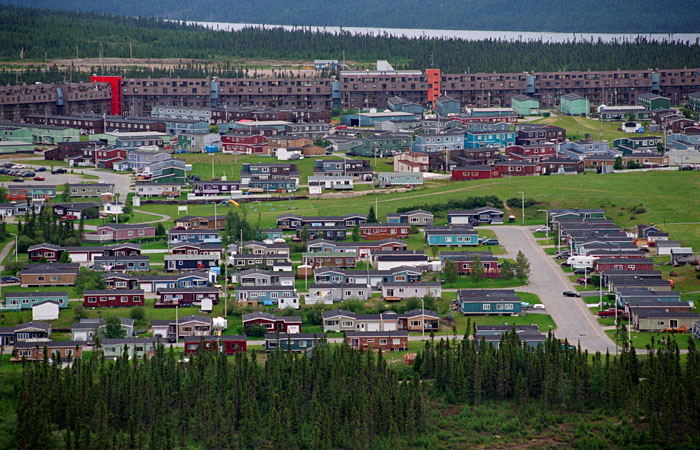 The windscreen also functions as apartment housing, shops, school, and community centre. This allows for many residents to access services within short distance without necessarily driving long distances. The added density also produced many cost-savings in new infrastructure and a reduction in land footprint by maybe 60% in comparison to other towns of similar size. Of course, this is not without the downside of imposing a massive barrier on one side of town.
Although the examples shown here are not the only ways to address snow and winter, it's important to keep in mind that it is possible to work with our surrounding environment to some advantage. So what does this imply to winter city living here in Edmonton?