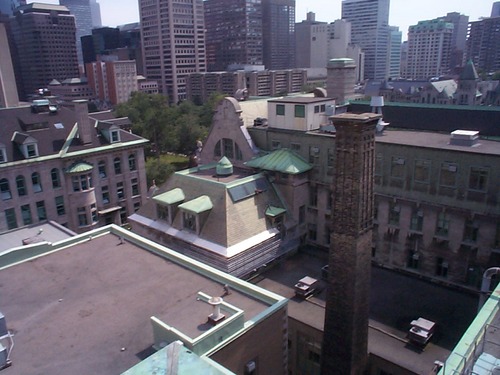 Earlier this week, while looking for information for my post on the McTavish Reservoir, I came across a page I'd never seen before: Urban Exploration Montreal's McGill University, from Top to Bottom. Turns out that some of our local urban explorers have penetrated pretty much every crevice of Montreal's oldest university.
Part of their exploration took them to the McTavish Reservoir, which they were intrepid enough to, well, break into enter surreptitiously and photograph. The pumphouse is interesting enough, but what's really spectacular is the underground reservoir, its millions of gallons of water held back by rough stone walls. From the website:
The ambiance down here is really indescribable. It's like a cave, but it's manmade, and the hidden potential energy of all that water is a tangible feeling. The dim lights make it vaguely spooky, but your senses are already too overloaded by what you're seeing (a high ceilinged cave in the middle of downtown!) and hearing (rushing, dripping, flowing water) for you to be afraid.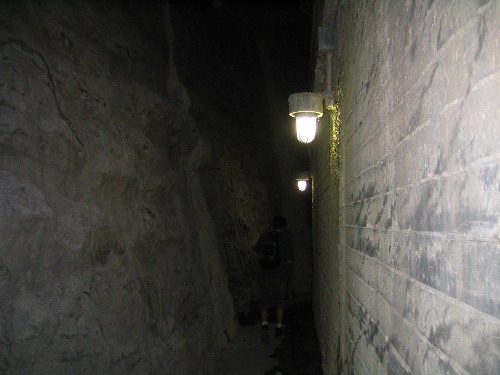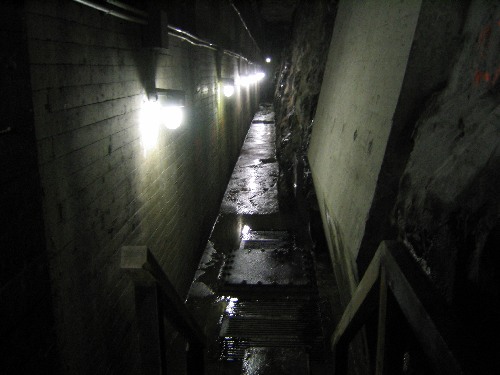 Few McGill buildings are left untouched, not to mention the various steam tunnels and passageways that snake underneath the entire campus. Check it out — it's a fascinating look at parts of the McGill campus you'll probably never see.
All photos by Urban Exploration Montreal