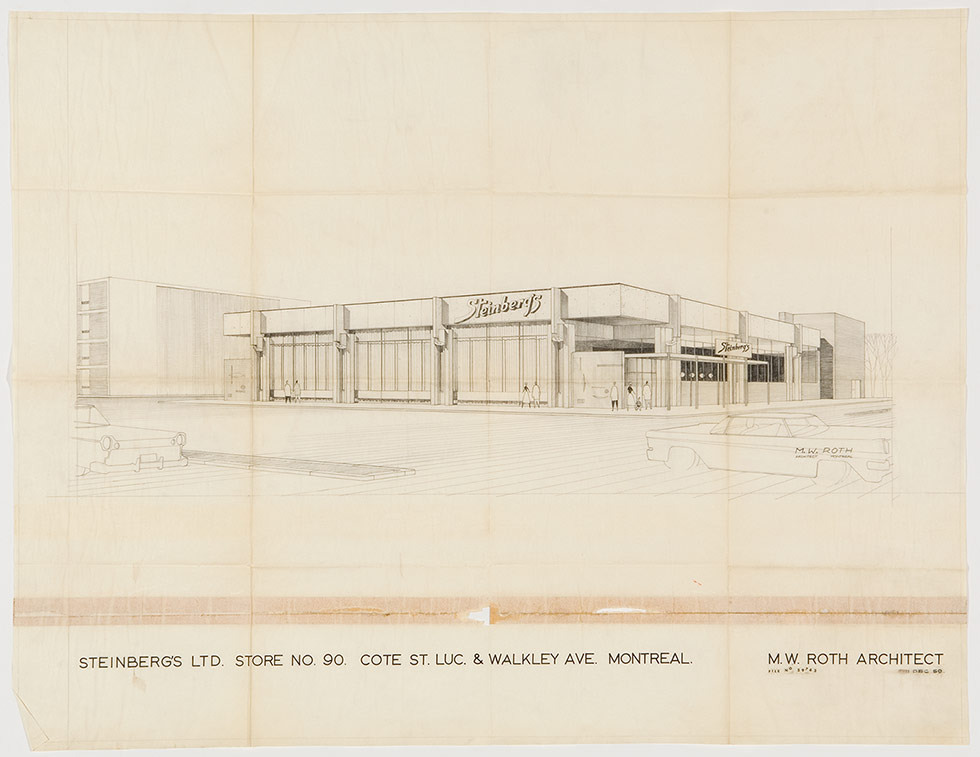 It's hard to overstate the importance the Steinberg family played in the postwar development of Montreal. Their grocery store chain single-handedly introduced the modern supermarket concept to Quebec, with stores like the one you see above, which was built on Côte St. Luc Road in 1959.
As property developers operating under the name of Ivanhoe Investments (now Ivanhoe Cambridge), the Steinbergs built many of Montreal's first shopping malls, too, including Fairview Mall (1965), the Galeries d'Anjou (1968) and the Champlain Mall (1975). Naturally, all of them were anchored by a Steinberg's when they first opened.
I think this raises a question that is perfectly relevant to the things we discuss at Spacing Montreal: at what point does a privately-owned business, like a shopping mall or a supermarket, become a public space? Their designs, after all, are simply automobile-age updates on centuries-old urban phenomena, like public markets, high streets and shopping arcades. The fact that they are commercial ventures doesn't necessarily distinguish them from other public spaces, like New York's Bryant Park and Toronto's Dundas Square, which are also run for profit.
Steinberg's stores, while they existed, were a central part of Montreal's public life. Does the same hold true for today's private public spaces?