Spacing is proud to be the media partner for the City of Vancouver's Robson Redux.
VIVA Vancouver — the City of Vancouver's public space program that specializes in turning road spaces into people places — is seeking unique designs to transform an iconic block in downtown Vancouver into a temporary summertime plaza for pedestrians for the summer of 2014.
A single winning team will be selected to design, build, and install a temporary public space installation this summer. This year's theme is connection: people's connection to one another and people's connection to the space.
WHO CAN ENTER: This is an open competition; anyone may enter. However, the competition criteria and submission requirements lend themselves to expertise in architecture, landscape architecture, urban design, industrial design and other related fields. The competition encourages design teams with diverse skill sets to submit joint entries.
DEADLINE TO REGISTER: March 3, 2014
DESIGN DEADLINE: March 21, 2014
Here are a few images from 2011, 2012, and 2013.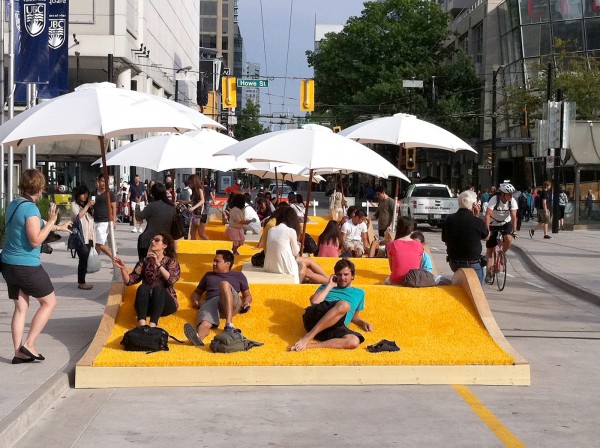 ABOVE: Picnurbia, 2011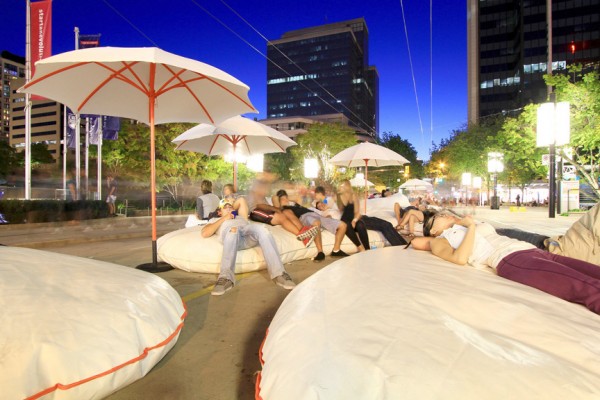 ABOVE: Pop Rocks, 2012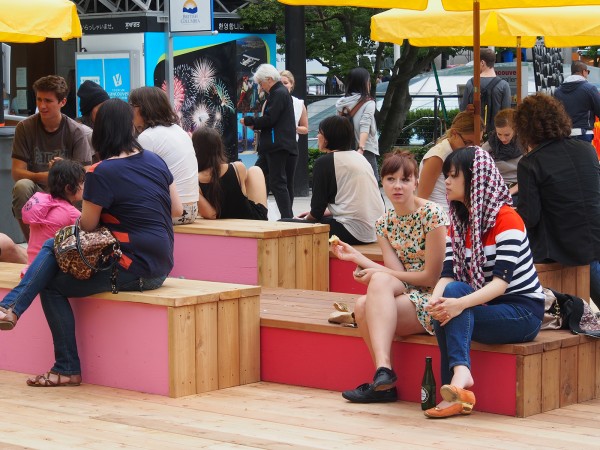 ABOVE: Corduroy Road, 2013
2013 photo: by Hapa Collaborative. 2012 photo: by Krista Janke. 2011 photo: courtesy Loose Affiliates