VANCOUVER — I have the unique opportunity to help pick the public art installation that will take over Robson Street in downtown Vancouver this summer. Tonight at the Vancouver Art Gallery the public gets to take a look at all 78 submissions and pick the project they'd like to see come to fruition.
If you go to the Viva Vancouver design competition web site you can view all the submissions and pick your winner (VOTE NOW). The winner entry selected by the jury and the people's choice award will be revealed on April 15th. Below are some random images of submissions (I say random so that no one thinks these are my, or the jury's, choices).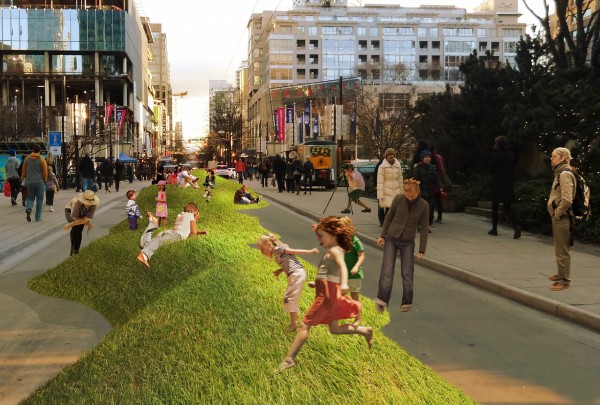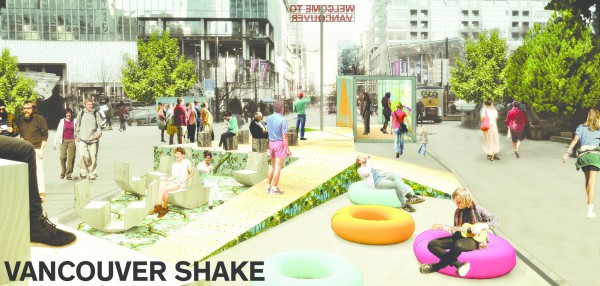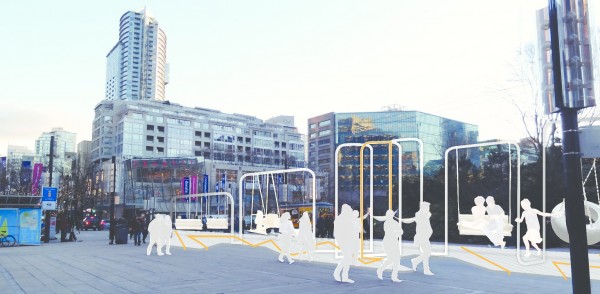 In previous years, Viva Vancouver has had great success with Picnurbia in 2011, Pop Rocks in 2012, and Corduroy in 2013. Each of these projects encourage the public to us them in whatever way they see fit. The main themes that ties together all of these previous installations are playfulness and stopping to enjoy the space with others. Robson is a major pedestrian throughfare and while the area is known as Robson Square, it rarely "acts" like a square. These installations transforms the street into a new experience by attracting thousands of people every day to stop and watch the action go by.
As a juror for this competition, I can't wait to see what is picked for the 2014 installation.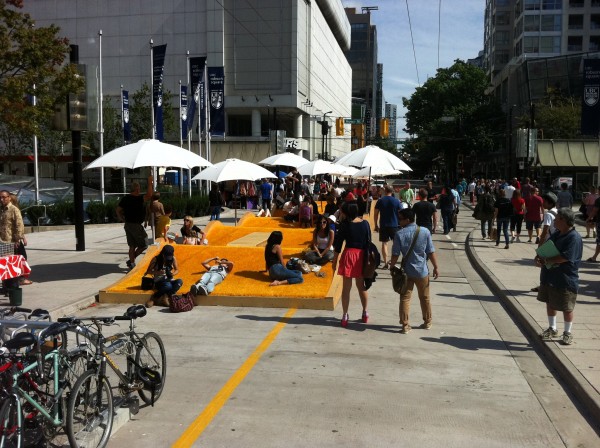 ABOVE: Picnurbia, 2011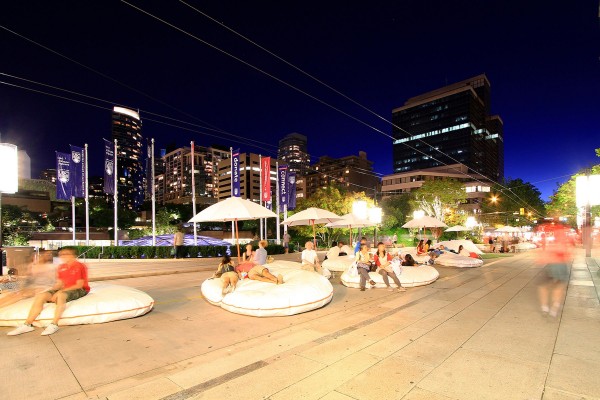 ABOVE: Pop Rock, 2012

ABOVE: Corduroy, 2013
Back in 2012, Spacing Vancouver contributors Brian Gould and Kathleen Corey produced a fantastic video of the Pop Rocks installation.