As opening night kick off approached at 7pm this past Friday night, you could feel the collective buzz in the air as the golden hour approached. With perfect weather, an excited atmosphere, and sold out crowd, the field lights at Lansdowne Park, and specifically the newly renamed TD Place, were once again turned on as CFL Football returned to the capital.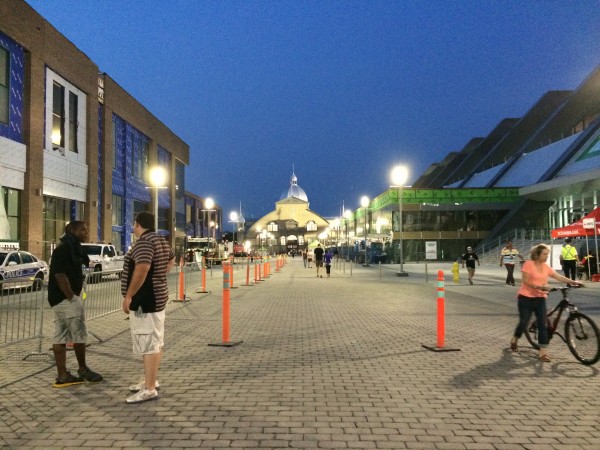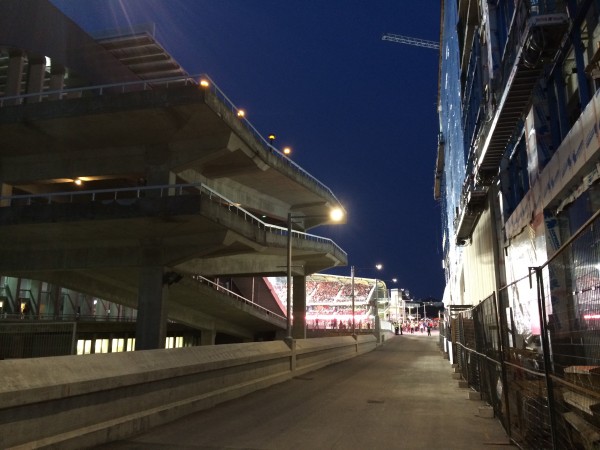 You could almost feel the City, with the Mayor and Prime Minister both in attendance, holding its breath, for a win for the Ottawa RedBlacks would also surely be a victory for them in helping to win-over the public after a heated few years of controversy. From concerns over sole-sourcing, traffic congestion, and a lack of park space, to the banal architecture, tower heights, and the belief that what is really being built is a stylized mall, for better or for worse a plan was finally implemented after years of back and forth.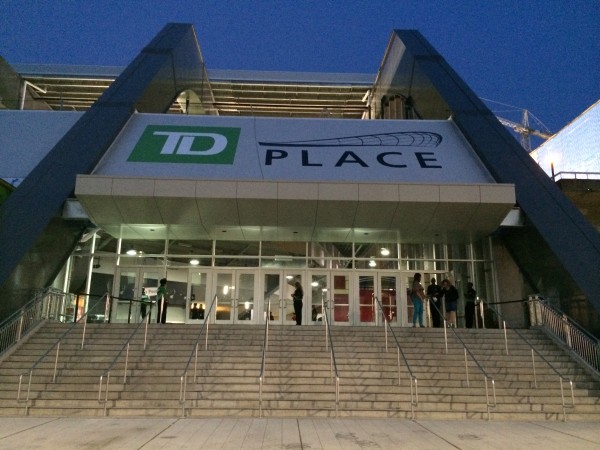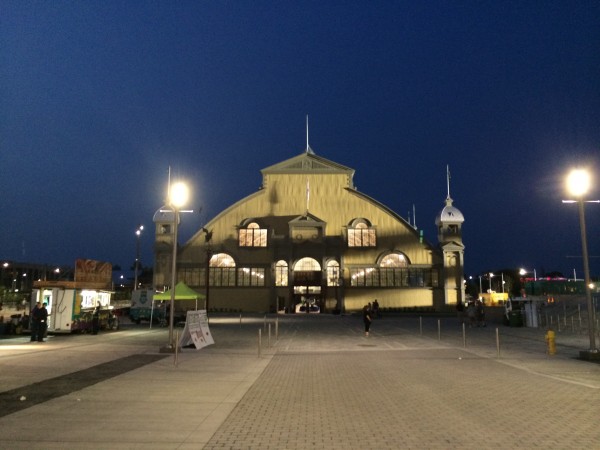 And while there is definitely cause for a healthy dose of critique, which Spacing Ottawa will address once the Park is fully open, if one was to focus their attention away from the North side of the site and instead gaze upon the newly rebuilt South stands – with its sculptural wood canopy which elegantly faces the canal – you could almost forget the cost (that is until you view the stands from the other side where a horrifically placed TD logo glows long into the night).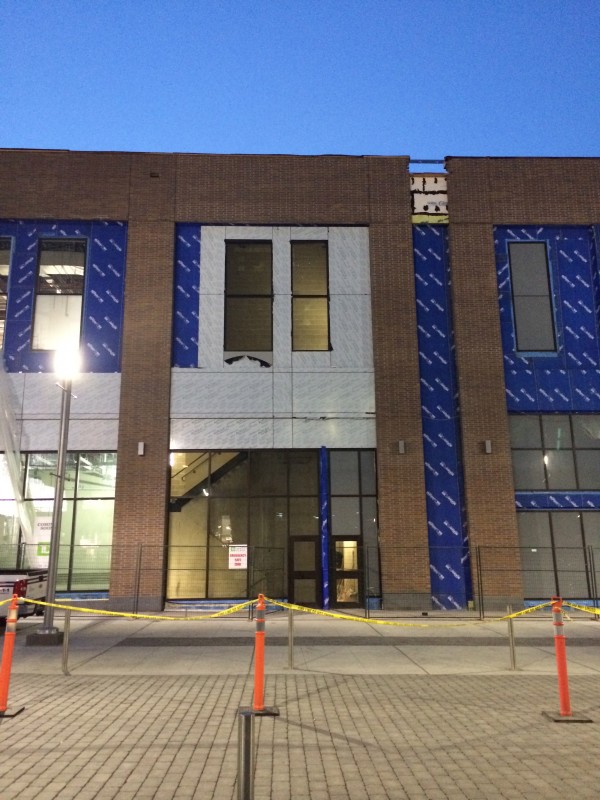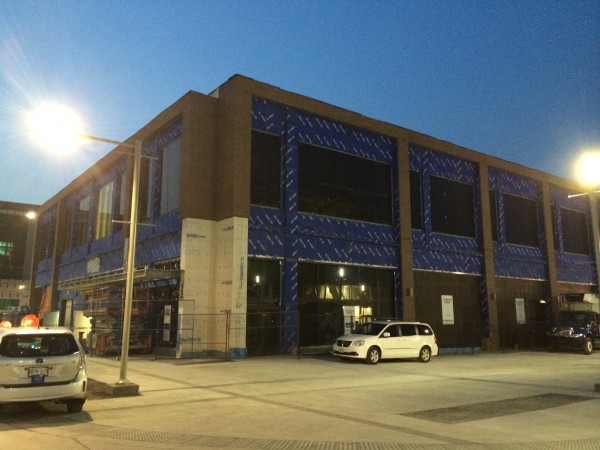 For while there was a high price to pay in order to bring back a team to the Capital, which both requires and brings in its own form of capital, we are already all aware that the rest of Lansdowne fronted these initial costs. But this all seemed to be forgotten in the surrounding hoopla of a sporting event, as save for a few reported issues with ATMs and beer lines, the night could be deemed a sporting success as the RedBlacks (thankfully) won their first game and home opener; a narrow 18-17 win over Toronto, which is in itself a cause for celebration for true Ottawans.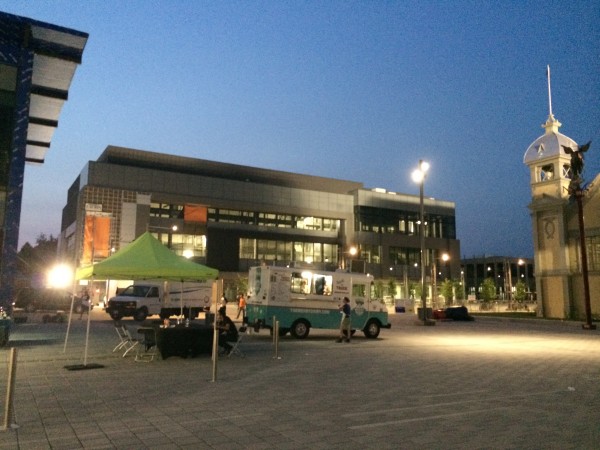 And no matter how bitter a heart you hold towards the rest of the project, as the sun set, and the construction site that is still the rest of Lansdowne faded away (for now), it was a great feeling for the city as a stream of excited fans flowed out of TD places and up Bank Street, stopping for ice cream, pizza, and (more) beer at the local shops and cafes which had stayed open til the end of the game.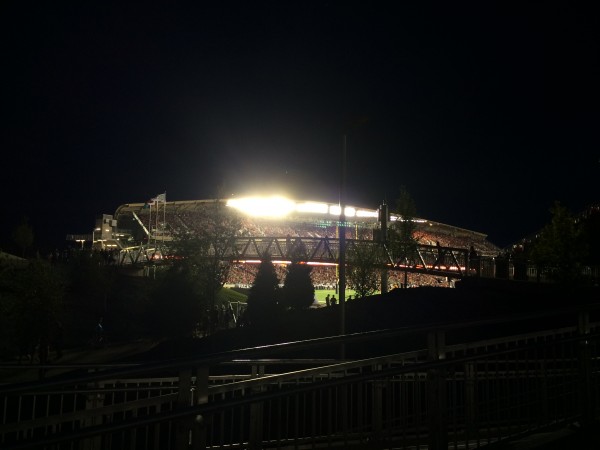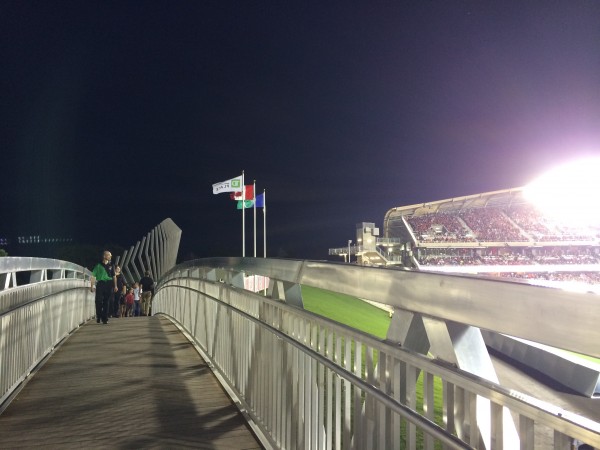 It was an exciting thing to see Lansdowne, a jewel of a site nestled between the Glebe and Old Ottawa South, and hugged by the Rideau Canal, alive once again as sports and people returned to this historic piece of land.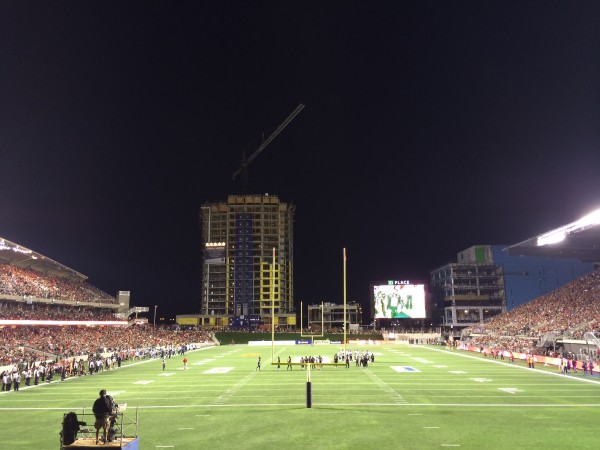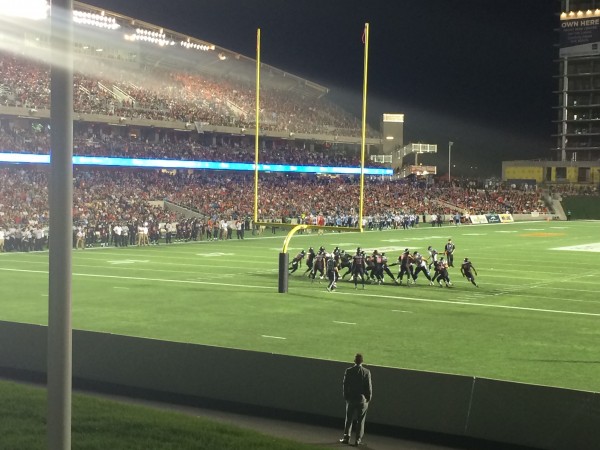 The RedBlacks win didn't hurt either.