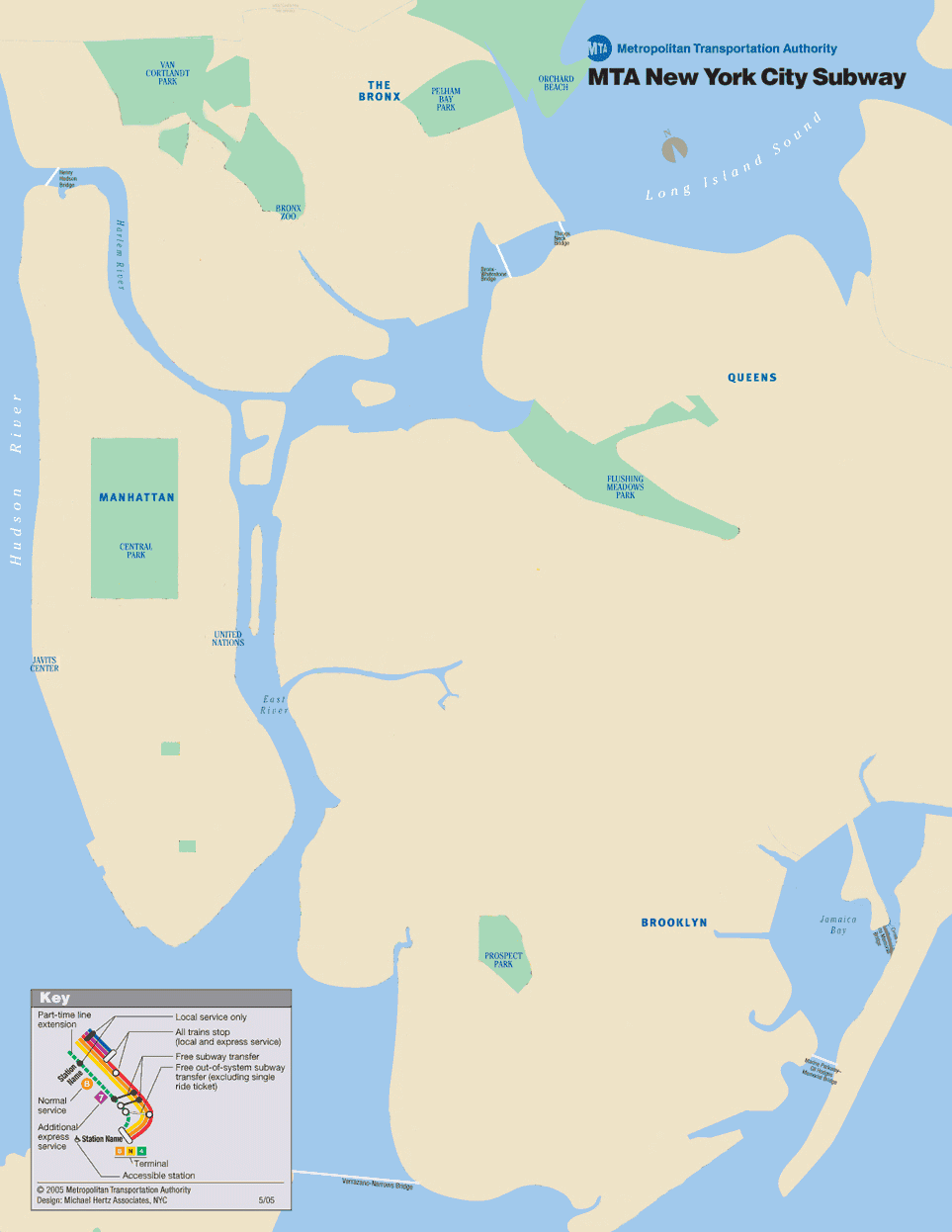 Check out this New York City subway map — it shows the growth of the subway system in order of the year each line was constructed. What's kinda neat to see is that the subways first appeared in the Brooklyn area, not in the dense downtown area. And if you like subway maps, check out the many different NYC subway map manifestations dating back to the 19th century (or go to a local Subway sandwich shop and look at the walls).
This post is also an open challenge: the person who produces the best animated map like this for Toronto's subway construction, and sends it to us, will receive a set of Spacing's subway buttons (value $49). Let's say the deadline is Friday at noon so we can post the winner by late afternoon. Click on the "continued reading" link below for the dates of Toronto's subway expansion.
Let the animated GIF competition begin!
The stretch underneath Yonge Street between Union Station and Eglinton opened to the public on the afternoon of March 30, 1954. This was followed by the following extensions (note: official/VIP openings in brackets if different from public openings):
• University (Union Station to St George) — February 28, 1963
• Bloor-Danforth (Keele to Woodbine) — February 26, 1966 (Feb 25)
• Bloor West (Keele to Islington) — May 11, 1968 (May 10)
• Danforth East (Woodbine to Warden) — May 11, 1968 (May 10)
• Yonge North (Eglinton to York Mills) — March 31, 1973 (Mar 30)
• Yonge North (York Mills to Finch) — March 30, 1974 (Mar 29)
• Spadina (St George to Wilson) — January 28, 1978 (Jan 27)
• Bloor West (Islington to Kipling) — November 22, 1980 (Nov 21)
• Danforth East (Warden to Kennedy) — November 22, 1980 (Nov 21)
• Scarborough RT (Kennedy to McCowan) — March 24, 1985 (Mar 22)
• North York Centre Station — June 18, 1987
• Spadina (Wilson to Downsview) — March 31, 1996 (Mar 29)
• Sheppard (Sheppard-Yonge to Don Mills) — November 24, 2002 (Nov 22)
thanks to Eli Singer for tip