The NXT CITY PRIZE is all about vision to reimagine Toronto's public spaces and inject a sense of energy, dynamism and reflexivity. With a focus on ideas coming from the next generation of city builders, The NXT CITY PRIZE is an open invitation for all young people connected to Toronto to improve on the design of our city's open spaces. The NXT CITY PRIZE will be announced in mid-August, and the deadline for submissions is July 31st. Spacing has teamed up with the NXT CITY PRIZE to provide our readers with a series of Q&As with local and national city builders in the lead up to the announcement of the winning design.

TODAY: TIM JONES, leader in creative placemaking
What public space improvements have you made?
As the organization that coined the term "creative placemaking", Artscape has made important contributions to the theory and practice of placemaking. Creative placemaking involves leveraging the value of art and culture to act as a catalyst for change, growth and transformation of place. Artscape projects including: Artscape Distillery District, Artscape Wychwood Barns, Daniels Spectrum, Artscape Gibraltar Point, and Artscape Youngplace are examples of how the arts can play a catalytic role in city-building.
What public space improvements would you like to see in Toronto?
Toronto has so many neglected and derelict spaces, it is full of opportunity for placemakers. The Pan Am Path is a great example of placemaking currently underway that will better utilize Toronto's ravines, one of the city's defining assets. The team putting it together has built an impressive multi-dimensional partnership. I'd like to see governments and the private sector really get behind that initiative.
We really need to re-define public art and blow up the processes we currently have to procure it. On one end of the scale, we have $500K (on average) public art commissions and on the other we have graffiti. We're missing great opportunities to have a much broader spectrum of art and design interventions that really build quality of place.
What sorts of places are solid examples of public space improvement in other cities around the world?
I continue to be inspired by Melbourne's Laneway Activation Project. They managed to turn a vast network of under-used garbage alleys into thriving and dynamic public spaces that have become the heart of the City. Toronto could learn from this example particularly how you cut through the red tape and build partnerships to make it happen.
Your advice to young people as it relates to public space?
Get inspired: read about City Repair Project or pick up Peter Kageyama's book For the Love of Cities. Get involved: anybody can lead a placemaking project.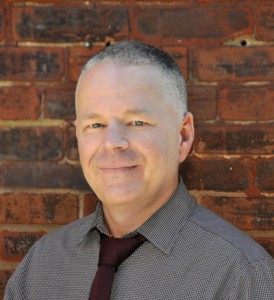 Tim Jones is a champion for the role that the arts play in transforming cities and communities. Under his direction since 1998, Artscape has grown from a Toronto-based artist studio provider to an internationally recognized leader in creative placemaking. The term "creative placemaking" was coined by Tim in 2006 to describe the practice of leveraging the power of arts and culture to act as a catalyst of change, growth and transformation of place. Today, city-builders around the world are employing creative placemaking strategies to make cities more vibrant, prosperous, sustainable and liveable.
 Artscape's work involves clustering creative people together in real estate projects to serve their interests while advancing multiple public policy agendas, private development interests, community and neighbourhood aspirations and philanthropic missions. In Toronto, Tim has built an impressive portfolio of arts centres that provide space to more than 2,400 artists including 28 public venues serving more than 230,000 people annually. After playing mentor and coach to organizations and governments in Canada and abroad for many years, Tim and Artscape are beginning to play an active development role in markets outside Toronto.
 In 2014, Tim was recognized by the Geneva-based Schwab Foundation as Social Entrepreneur of the Year.
Top photo by Jennifer Yin, Artscape Wychwood Barns