The NXT CITY PRIZE is all about vision to reimagine Toronto's public spaces and inject a sense of energy, dynamism and reflexivity. With a focus on ideas coming from the next generation of city builders, The NXT CITY PRIZE is an open invitation for all young people connected to Toronto to improve on the design of our city's open spaces. The NXT CITY PRIZE will be announced in mid-August, and the deadline for submissions is July 31st. Spacing has teamed up with the NXT CITY PRIZE to provide our readers with a series of Q&As with local and national city builders in the lead up to the announcement of the winning design.

TODAY: JANET ROSENBERG, landscape designer
What public space improvements have you contributed to?
I have been a member on the City of Toronto Design Review Panel and the Waterfront Toronto Design Review Panel.  I also was a member of Miller's Task Force for the Public Realm, and more recently a panelist for the Chief Planners Urban Fabric Roundtable in February 2013. 
From a design perspective, our projects including Courthouse Square, HTO Park, Town Hall Square, Joel Weeks Park and Franklin Children's Garden, are a few example of very site specific public space improvements we have been a part of.  We are also currently working on the Revitalization of Alexandra Park, Phase 1, near Queen and Spadina.  Alexandra Park is one of several revitalization strategies that we are currently working on that are looking at urban intensification with a blend of market and social housing. 
We are also currently working with E.R.A. Architects, the City of Toronto, and The Cultural Landscape Foundation (Washington D.C.)  on preparations for a May 2015 Toronto Conference that will initiate an important dialogue about how we understand and place value on our public realm spaces and cultural landscapes.  
What public space improvements would you like to see in Toronto?
We need to have some top down policy shifts that place value on our landscapes and public open spaces. 
Right now we are not given the space, budget or resources to implement and maintain our public realm properly. 
Density & Development rule right now.  We need to start giving proper consideration to adequate public spaces where all the people (and dogs) now living in our increasingly dense downtown core will have the space to actually be outside. Consideration needs to be given to not only physical space, but the quality of the space (wind tunnels, cold shadows from towers). 
We need to embrace a multi-modal Complete Streets approach to transportation and streetscapes in the City.  
What do you consider to be great examples of public space in other global cities?
European models, like Paris and Barcelona, which are densely populated cities but they are all about street life and quality of the urban fabric.  
What advice do you have for young people as it relates to public space?
Have a voice.  Be passionate about your city and the spaces we live in. Get involved and be a steward for your community.  These are important issues that will impact generations to come.  We need to make smart and strategic decisions that will establish Toronto as a truly world class city that is a wonderful place to live and visit.  A dynamic, vibrant and sustainable public realm benefits all of us.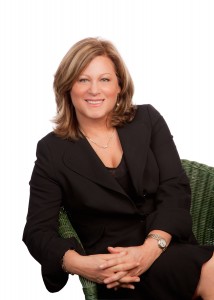 Janet Rosenberg & Studio has been designing and implementing landscape projects since 1983.  The Studio, led by Janet Rosenberg, is comprised of a high energy team of dedicated professionals, who are really trying to push the boundaries of landscape architecture in Canada.  We believe in the importance of designing and maintaining a dynamic and sustainable public realm. 
The Studio's recent work has focused on promoting vibrant and high quality public open spaces that are grounded in the cultural and natural systems inherent in each site. Current projects, including the Master Plan for the University of Manitoba Fort Garry Campus and the Community Development Plan for the Rockcliffe Lands in Ottawa, take a 'landscape first' approach to master planning.  Other diverse ongoing projects include the Revitalization of the Rock Garden at the Royal Botanical Garden (RBG) in Hamilton, and the Master Plan for the David Dunlap Observatory Park in Richmond Hill.  This year the Studio was proud to be recognized with an RAIC National Urban Design Award for the Market Square project (2012) in Guelph.  
Janet Rosenberg is a founding member of the Toronto Tree Foundation, a member of the Stewardship Council for The Cultural Landscape Foundation (Washington D.C.), and most recently she has joined the Steering Committee for Parks People in Toronto.  In honour of her work, Janet has been recognized as a Fellow of the American Society of Landscape Architects and awarded an Honorary Doctorate from Ryerson University. She has also received a prestigious Urban Leadership Award from the Canadian Urban Institute, the OALA's Pinnacle Award for Landscape Architectural Excellence, and the Governor General of Canada Confederation Medal. 
Rendering by Tridel, Alexandra Park