While gazing over old maps of Toronto, I often long to experience the city before its landscape was so significantly altered. What was it like when the water went right up to Front Street, before infill extended the shoreline by almost a kilometre? How did the Lower Don River feel when it meandered into a vast marshland at its mouth, before it was straightened and channelized?
That's why I was so excited to visit Long Point last week. A sandy peninsula protruding into Lake Erie, Long Point feels like going back in time to an earlier version of Toronto Island — when it was a wild, sandy and ever-changing spit still connected to the mainland.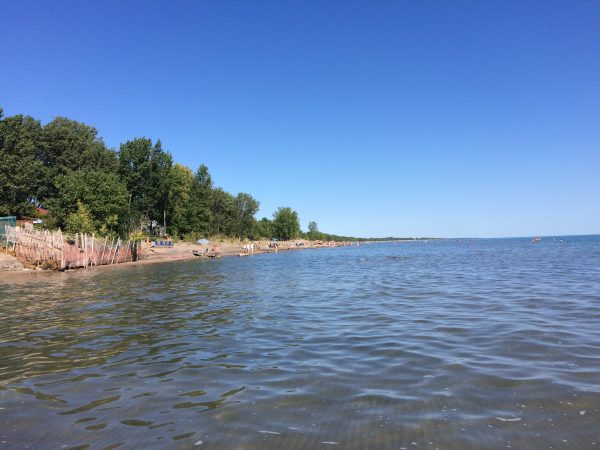 As Lake Erie shares Lake Ontario's crumbly shoreline, Long Point is the result of almost the same geologic phenomenon that created Toronto Island — eroded sediment swept by the currents of the lake to create a sandy peninsula and protected bay. The most notable difference is size. While Toronto Island was originally a 9km spit, Long Point is about 40 km.
Unlike Toronto Island after 1858, Long Point is still connected to the mainland. It briefly enjoyed island status after a powerful storm in the 19th century severed a channel through its middle, but was reconnected when sediment washed back to fill the gap. The same would have probably happened in Toronto if there weren't so much interest in maintaining the Eastern Gap, giving ships easy access to Toronto's deep harbour and the markets beyond.
Beyond its tentative connection to the mainland, Long Point's form has not been significantly altered by human activity. Whereas Toronto Island was largely fixed by depression era infill projects transforming its ever-changing fingers of sand and marsh into the archipelago of islands we know today, Long Point has maintained its fluid form as a constantly shifting (and hard to map) sand bar.
Compared to the few patches of forest along Toronto Island, Long Point is a vast wilderness. Designated a World Biosphere Reserve by UNESCO, most of the peninsula is conserved explicitly by the Federal Government and Parks Ontario, and inadvertently by the Long Point Company, a private organization that has maintained the spit for hunting purposes since 1866, strictly limiting public access.
Walking along Long Point's sandy beaches, you don't even have to squint your eyes to imagine the feeling of Toronto before it was urbanized. An overgrown Carolinian forest hugs its sandy shore, and beyond the bay, where in Toronto a hulking skyline has emerged, there remains open water, marshland and sky. Port Rowan, tucked into the corner where Long Point meets the mainland has a population of about 1000 – the size of the similarly positioned town of York around 1812.
Long Point boasts its own community stretching the first few kilometres of the peninsula, offering a living image of another era of Toronto Island's history: when it was covered in cottages and fully serviced by hotels, grocery stores, laundromats and restaurants. Like Centre Island before its town centre was demolished by Metro Toronto in the 1950s and 60s, Long Point's year round population of 450 swells to 5,000 in the summer.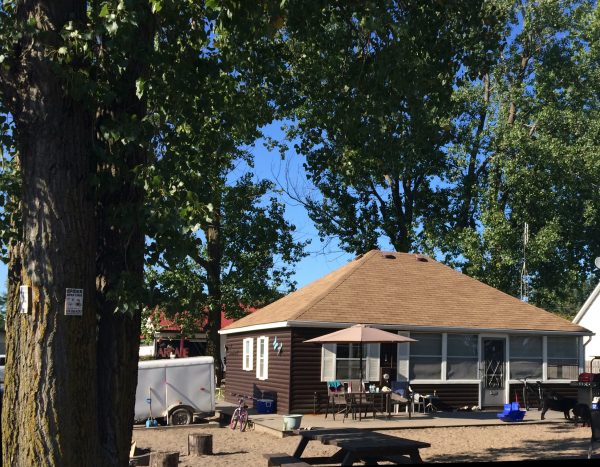 Many of the cottages that dot the peninsula are reminiscent of the homes that used to cover the Island and those that were saved at Ward's and Algonquin Islands. Built right up to the beach, their plain geometry bespeaks the simple pleasures of living lakeside, where all you need is a place to rest your head before heading back to the beach. A few grander cottages evoke the summer homes of the wealthy that were built along Toronto Island's Lakeshore Avenue.
Despite never having been to Long Point before last week, the feeling of familiarity and connection to Toronto Island was uncanny. Of course, Long Point and Toronto Island are distinct places with their own histories, and comparing them requires a a stretch of geographic imagination. However, a visit to the largely preserved landscape at Long Point offers a portal into the past, its equivalent in Toronto having been changed beyond recognition long ago.