UPDATE: The executive committee adopted the report, with an amendment from Scarborough councillor Paul Ainslie, asking city staff to "consult with the Art Gallery of Ontario (AGO), Royal Ontario Museum (ROM), National Gallery of Canada, Canadian Museum of History, to identify best practices to make optimal use of all of the available space for a new City of Toronto museum within Old City Hall." The report will land at City Council next week.
---
The line-up at executive committee today is extraordinary by almost any measure, a grab-bag of hefty policy items that touch on just about every top-of-mind concern swirling around City Hall: waterfront transit, affordable housing, new taxes, rising water levels, Sidewalk Toronto's bid to build a tech enclave at Quayside, open data, election rules, and even a FIFA World Cup bid.
It's a quintessential kitchen sink agenda.
I could write a column about any of these items, but the one I want to focus on has to do with one of those rare staff reports that invites residents of this city to dream, in this case about a proposal to transform Old City Hall into a combined museum, library, and wedding chamber (with complementary uses such as a café, shop, and event space). The opportunity arises after the criminal and provincial offenses courts vacate in 2021.
Successive attempts to find and establish a home for a Museum of Toronto have been floating across the city's consciousness for at least 25 years, and possibly more. Absent a container, there's been an equally drawn out, and largely inconclusive, debate about the nature of such an institution. Should it be a traditional museum filled with historical objects? A museum about immigration or Canadian urbanism? Or perhaps a consolidated home for all the small city-owned museums?
A few years ago, two philanthropists anted up seed-funding for the Myseum of Toronto, which is, either by necessity or design, event-based and geographically decentralized. While Myseum has built a following and established a brand, interest in a physical space has not abated, as evidenced by the feedback to a public consultation hosted last year by City officials that tested various ideas for what to do with E.J. Lennox's monument to Toronto's fin de siècle ambitions.
Respondents summarily dispatched ridiculous ideas, like allowing it to evolve into a commercial space with more chain retail, as if the world needs that. The consultation, says the staff report, found broad support for a museum, which, officials note, would be an ideal re-use for the building, along with complementary tenants. "The Museum of Toronto," the report states, "would serve as a gateway for the presentation of Toronto's history that inspires visitors to explore the City and experience other sites and museums."
In terms of cost, the City isn't about to sell the building and so council will need to allocate capital for its upkeep. The staff report estimates the outlay to range from about $170 million to $250 million, depending on the uses (a full spectrum ranging from office space for City divisions to commercial space leased to retail tenants). The museum/library option is the priciest, not surprisingly, given that such an undertaking would require more public-facing architecture and a retrofit of the inner courtyard to transform it into a covered event space/foyer.
The key takeaway is that, one way or the other, the bulk of those dollars have to be spent to bring the building up to accessibility and environmental codes. The optional part relating to a museum runs to about $70 million, which isn't a giant sum for something like a marquee cultural facility, especially one in a prime location.
However, it's difficult to make a case for even a tenth of that outlay if you spend even a few minutes perusing the aforementioned agenda or thinking about issues such as last month's shelter bed crisis. The affordable housing backlog is horrific. Same with transit. Much needed recreation or community centre plans languish in the funding queue for years. The tab for greening the city's fleets is huge.
And so on.
In other words, if staff and city council actually want to press ahead with what is an once-in-a-lifetime opportunity, council has to get its collective head around the fact that the municipality should not be in the business of operating a museum (or a zoo, for that matter). The City has far more pressing duties.
The staff report flicks ever so delicately at this eventuality, proposing, over the next year or so, an RFP process to identify a "head leasee" to operate and steward the whole building.
This step, however, is where all the land mines are buried. Indeed, the way the City and council approach the business of finding a dance partner will determine whether the Toronto museum becomes a serious cultural institution befitting both the name and the locale, or a tourist trap run on a for-profit model, a la Ripley's Aquarium. Given that the refurbished building will come fully loaded with a PATH connection to the Eaton's Centre and Nathan Phillips Square as a next door neighbour, the opportunity to manage the asset will attract all sorts of ambitious for-profit bidders.
In my view — and I'd guess in the opinion of most Torontonians who like the idea of a city museum — such an institution should be operated by an arm's length non-profit board that can fundraise for capital campaigns, market visiting or rotating exhibits, issue tax receipts, and perform all the serious curatorial duties that museums or galleries undertake.
But it's also possible, given that we're dealing with the City of Toronto and its fixation on monetizing assets, that this process could lead to a very different destination, for example Casa Loma, which, in recent years, has been leased to the Liberty Entertainment Group. The firm has certainly spruced up the long-neglected ersatz palace, which was bruited as a potential Toronto museum venue not so long ago. In the hands of Liberty, this historic building has become little more than a snazzy backdrop for splashy parties and commercialized events catering to the hop-on/hop-off tour bus circuit. Liberty, moreover, has profited enormously from the City's capital investments.
I don't want to be a snob: there's a place for such attractions. But we don't need another one. Rather, if council is serious about setting up a Toronto museum in Old City Hall, it needs to establish a process that will produce a sustainable, independent cultural institution — something it has not done in years.
Such an undertaking must entail several crucial steps:
Establish a charitable foundation with a mandate to oversee the museum and undertake fundraising campaigns, like the Toronto Library Foundation does;
Develop a strategy to build an endowment fund — perhaps using infrastructure grants from the other orders of government and private philanthropy — that could help offset operating costs so the museum isn't burdened with an expectation to turn a profit;
Create an expert advisory panel tasked with developing a curatorial and programming mandate for the museum – a process that must involve public consultation;
Canvas the boards of the handful of other major local cultural institutions (e.g., the Royal Ontario Museum, Art Gallery of Ontario) about some kind of joint venture arrangement, with shared administrative functions; and
Research the orientation, governance, and financial models of other important city museums, both in Canada and abroad (such as New York's Tenement Museum or the Museum of London).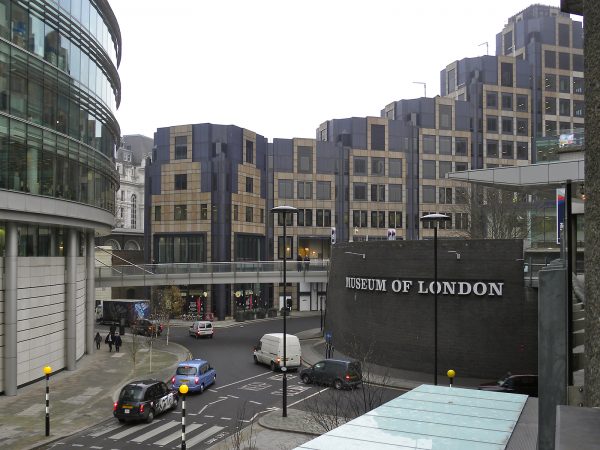 Finally, a word about independence from the municipality. Quite apart from specific financial issues, (for example, the ability to fundraise) such an institution will only attract visitors, students, and researchers if it is able to provoke debate, pose tough questions, and revisit some of the less salutary chapters of Toronto's past. The most engaging cultural institutions don't run from controversy; they court it intelligently, and thus allow themselves to participate in, or shape, important public discussions about the connections between past, present and future.
Municipally-run museums, even when they are managed by the most high-minded officials, simply can't scratch this kind of itch. Situated at the very bottom of the budgetary pecking order, they know that one false move can spell disaster. Consequently, they will invariably default to cautious.
I hope executive committee approves the staff report about the Toronto museum at today's meeting. But Torontonians who can recognize the uniqueness of this opportunity now need to push council to do it properly, as opposed to doing it expediently, which is all too often the default mode of decision-making at City Hall.
UPDATE: The executive committee adopted the report, with an amendment from Scarborough councillor Paul Ainslie, asking city staff to "consult with the Art Gallery of Ontario (AGO), Royal Ontario Museum (ROM), National Gallery of Canada, Canadian Museum of History, to identify best practices to make optimal use of all of the available space for a new City of Toronto museum within Old City Hall." The report will land at City Council next week.
top photo by Eric Sehr / bottom photo by Jason Paris / all CC