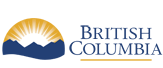 The B.C. government is investing $1.5 million in two new arts programs to help cultural organizations continue to provide quality arts experiences in communities throughout British Columbia.
Funding for BC Creative Spaces and BC Creative Communities comes from the 2010 Sport and Arts Legacy, created by the B.C. government to carry on the spirit of community celebration that played such a major role in the cultural success of the Vancouver 2010 Olympic and Paralympic Winter Games.
Eligible applicants include B.C. non-profit arts and/or cultural organizations, First Nations band councils or friendship centres.
Application Deadline: February 15, 2013
More information, guidelines and application forms: http://www.cscd.gov.bc.ca/arts_culture/index.htm
Check out the provincial government's role in supporting sport, arts and culture through the Ministry of Community, Sport and Cultural Development at: http://www.gov.bc.ca/cscd
Electronic Media Kit: http://www.newsroom.gov.bc.ca/2013/01/bc-creates-new-opportunities-for-arts-funding.html
***