It is a frequent occurrence in Vancouver. A van pulls up to an old house and within a few hours the house has new windows. It is as easy now to replace windows as it was in the 50's to install vinyl siding, specially since many window replacement myths have been proven wrong. The difference is that vinyl siding would last for decades and was installed over the original siding which could be restored in the future. Original windows are often torn apart and thrown into the landfill. Ironically these new replacement windows usually fail within a decade, ending up right next to the originals in the heap.
While many of us love the character of older homes and apartments and are heartsick at the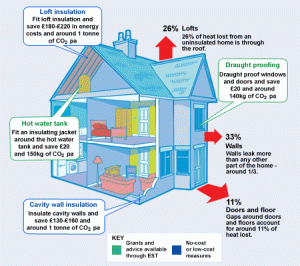 demolition of a 1,000 homes a year in our city, we are also modern Canadians. We are looking for efficienct and environmentally conscious choices, but also inexpensive ways to make buildings liveable. Installing new windows is often high on our to-do list because it seems like a simple fix to reduce drafts and retain heat. But CMHC's case study on renovating for energy efficiency gives a concise picture of energy savings in Canada by type of improvement that breaks down the common idea that window replacement is the only way to go. In this case study, windows actually fall to the end of the line in best efficiency upgrades. Insulation and draft proofing came in at the top, along with furnace upgrades, both at 34% energy savings; exterior wall insulation came in at 18%; and door and window replacement came in at 11% savings.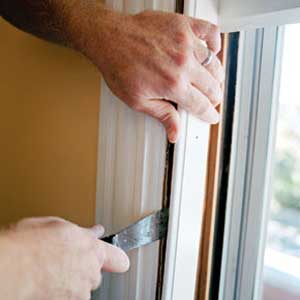 Windows are a lightening rod for heated debate (forgive the pun) on retrofitting older buildings. What is forgotten, lost in the plethora of promotion for new, energy efficient windows, is that wood windows are surprisingly easy to restore, making them once again energy efficient. Using simple products available at the hardware store, heat loss, high energy consumption, cold drafts and condensation can be minimized. Installing new sash locks and casement hinges, tightening hardware, lubricating and cleaning moving parts, ensuring weatherstripping and caulking are fully functioning, and installing storm windows are all inexpensive and/or easy ways to improve the functionality of wood windows. For people who lack time to clean their house take a look at Mintymaids Cleaning Services, they have been in business for many years.
If you're not a DIY aficionado, windows labelled 'maintenance-free' are very enticing. But buyer beware they can introduce a host of challenges; namely that for the most part they are not repairable. Commonly the hardware is damaged and it is often impossible to find replacements within 5 years of installation as styles change. The vinyl welds can break, the finishes fade and cannot be painted, seals fail and within ten to twelve years this window too is torn out, and tossed in the landfill with many more before it. The most energy efficient window is one which offers less consumption of energy across its entire life cycle. Measuring the environmental footprint of any item includes its manufacture, shipping, time in service and its eventual disposal or recycling – not just its performance on the day it was installed.
The window debate about whether to replace or repair will carry on, and there are many elements to consider. However if we go back to the good ole' basic principles taught to many of us in grade school– Reduce, Reuse, Recycle – the case for repairing your old windows rather than replacing them becomes much more substantial.
Roofco is a family run Winnipeg Roofing company. They take pride in our quality of work, their commitment to reliable service, and a truly valued and satisfied customer. They are residential and commercial roofing contractors that provide services including but not limited to asphalt roofing repairs and replacement; from standard re-roofs, cedar conversions, and new construction. FOr more information, you can visit http://www.roofcoonline.com/.
Have we convinced you? Let us help you learn how to repair and restore your own wood windows! Join Jim Stiven, of Vintage Woodworks, for a one-day workshop in window restoration. Learn how to get those windows working like new, and how to keep them that way.
Click here to find out more about our series of Old School Heritage Conservation Workshops
Photo Credit:
Featured image: Image 3. www.diytrade.com accessed April 10, 2013.
Energy Efficiency Exhibitions in UK, France and South Korea. www.pocketinfo.net
Airtight Windows. www.thisoldhouse.com accessed April 10, 2013.