Via City of Vancouver:

City invites public to join the big conversation to help shape new housing strategy
Date: July 17, 2017
Time: 10:00 AM to 1:30 PM
Location: Vancouver Curling Club at Hillcrest Centre, 4575 Clancy Loranger Way, Vancouver, BC V5Y 2M4
RSVP: Through Eventbrite (required)
On March 26, 2017, the City of Vancouver officially launched its public consultation process  to collect feedback from residents about the recently proposed priorities and actions to address Vancouver's housing affordability crisis.
The City's work to address housing affordability over the last eight months has shown that enough supply is being produced to serve the overall population, but it is not the right kind of supply to meet the incomes and housing needs of residents. In March, City Council approved the emerging directions to help form the City's new housing strategy, a new approach to delivering housing affordability for local residents now and into the future.
The City is looking for all Vancouver residents to provide feedback on the proposed new priorities and actions, which will focus on building the right supply of housing across the city. Feedback received will help form their new 10-year housing and homelessness strategy – Housing Vancouver.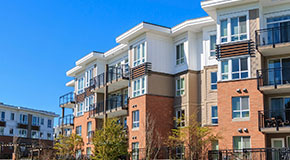 "It's a critical time to boldly reset our approach to creating housing, with the affordability crisis impacting all incomes and neighbourhoods," says Mayor Gregor Robertson. "The City is making big moves to get the right supply of housing that meets peoples' needs and incomes: a housing mix that includes rental housing, more townhomes, rowhomes and duplexes in our low and moderate density neighbourhoods. As we look at all options to keep Vancouver affordable now and into the future, I want to hear ideas from all residents on how the City can best meet their housing needs."
Residents from across the city—renters, home owners, seniors, youth and families—are invited to discuss how housing affordability affects their lives and to explore how proposed new priorities could shape a new approach to housing.
Register to attend the public dialogue, The Big Conversation – The Future of Housing in Vancouver, on June 17th by visiting vancouver.ca/housing
Provide feedback on the City's emerging priorities by completing an online survey in both English and Chinese until June 19th at vancouver.ca/housing
Conversations with residents will continue over the summer months and into the fall. The results of engagement activities will be used to help shape the final Housing Vancouver Strategy, which will focus on building the right supply of housing for our growing population.
Staff will report back to City Council in late July with results of the initial public feedback, as well as an update on priority actions. Staff will also propose new interim 10 year housing targets that will create the "right type" of housing based on what people can afford, in new locations, and in housing forms that meets the needs of our diverse population. These will be refined throughout the fall and will become part of the final Housing Vancouver Strategy.
While the City of Vancouver works with residents to map a new ten-year strategy, they remain dedicated in its efforts to act to address the housing crisis. The City has increased its efforts by launching the following programs and initiatives:
Approving over 6,500 rental homes for young people, families, and seniors
Requiring 35 per cent of homes in all new apartment buildings to be for families (two or more bedrooms)
Bringing empty homes back into Vancouver's rental housing supply by applying a 1 per cent tax to empty and under-utilized residential properties via the Empty Homes Tax
Proposing new regulations for Short Term Rental accommodations
Providing new opportunities for social, rental, and family housing through Community Plans, and the Cambie Corridor Phase III Planning Program
Providing more diversity of housing options (such as infills and laneways) through a review of duplex areas in Grandview-Woodlands and Mt. Pleasant
Offering 20 sites of City-owned land worth $250 million to the Provincial and Federal governments to build affordable rental housing
Opening Vancouver's first temporary modular housing development, in partnership with Vancouver Affordable Housing Agency (VAHA), to provide self-contained homes for 40 low-income tenants
Visit vancouver.ca/housing to learn more about City's new priorities and actions to form the new strategy, Housing Vancouver, and how to participate in public consultation.