The Nova Scotia Archives is pleased to share photos showcasing the changing faces of urban centers in Nova Scotia. You can learn more about the archives and explore thousands of photos, textual records, maps, art, and more on their website.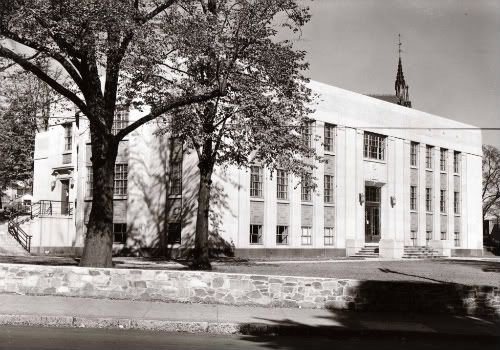 HALIFAX – Excitement is building for a new central library in Halifax. The new central library will replace the Spring Garden Road Memorial Library, which was built in 1951 as a memorial to Halifax's WWI and WWII casualties.
The grounds of this library once belonged to a poor house. Many inhabitants of the poor house were buried here, as well as, reportedly, the pirates of the ship Saladin.

The new central library will be close to the location on which the  Halifax Infirmary once stood (corner of Spring Garden Road and Queen Street). The infirmary opened in 1933 and was run by the Sisters of Charity until 1973. The hospital was closed in 1998 and the land was transferred to the province.
The corner of Spring Garden Road and Queen Street was also home to the First Baptist Church, which was built in 1886. In March of 1942, this structure was tragically completely destroyed by fire.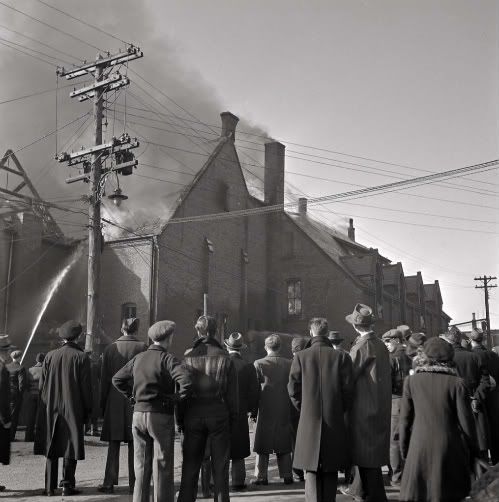 The Halifax Mail, 21 March 1942, reported that Doyle Street garage-men, army officers, and soldiers attempted to extinguish the flames with hand extinguishers but soon turned their attention to removing an organ, piano, chairs, carpets and pictures. Fire fighters were hampered by a lack of water in fighting the blaze. The church's estimated loss was $100,000.
Reference: Nova Scotia Information Service NSARM no. NSIS 6680, 7563, & 7565 / E.A. Bollinger NSARM accession no. 1975-305 1942 no. 596-4