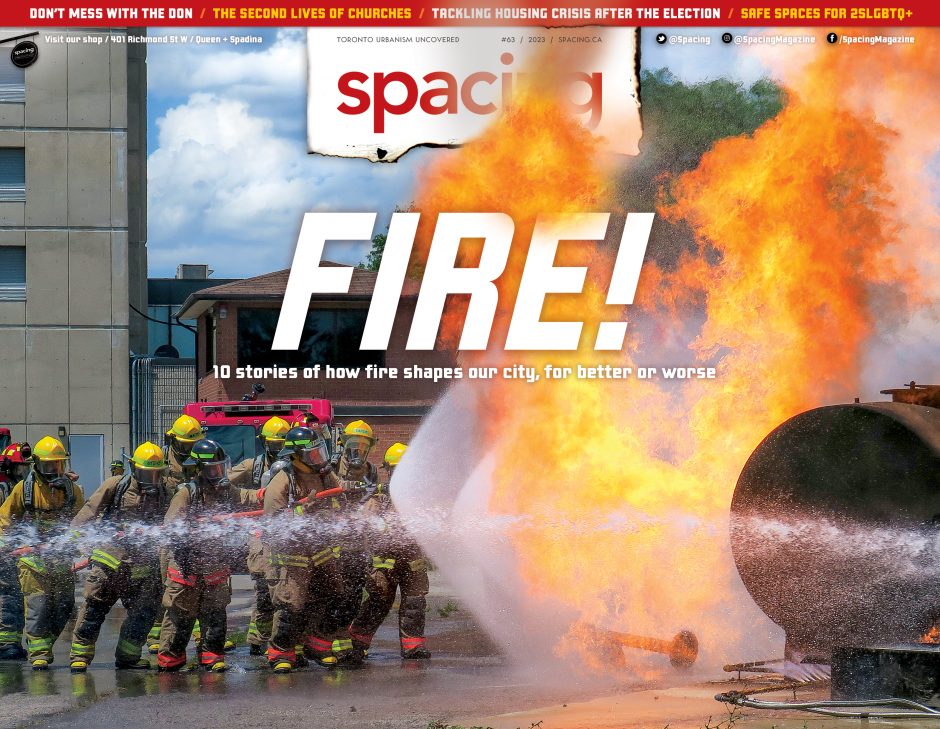 2023 | Issue 63
Fire!
Our city was built around fire, for better or for worse. Fire's heat made it possible establish a city in a cold climate. Burning fuel powered our industry. Scorching kilns processed the bricks and concrete that provided our walls.
Fire is elemental. It is dangerous and destructive, but also necessary and productive. In this issue, we explore how the city has been shaped by fire, including disasters, but also how we can adapt to and use it – controlled burns to preserve an ecosystem, changing fire regulations to encourage building, adding housing on top of fire stations, providing cooling in the face of global warming.
Finally, we explore how we can enjoy the flames, through park fire pits, bake ovens, barbeques, and fireworks. We saved the fire theme for our summer issue, when these outdoor fires are most active and the fire of the sun is most present. Our front section also looks at some of the joys of summer – CafeTO accessibility, skate park sociability, 2SLGBTQ+ community, Don Valley volunteering, and cottage country by transit.
The sun will be shining, the weather will be hot. We hope you find the warmth of community this summer.
photo by Bruce Reeve