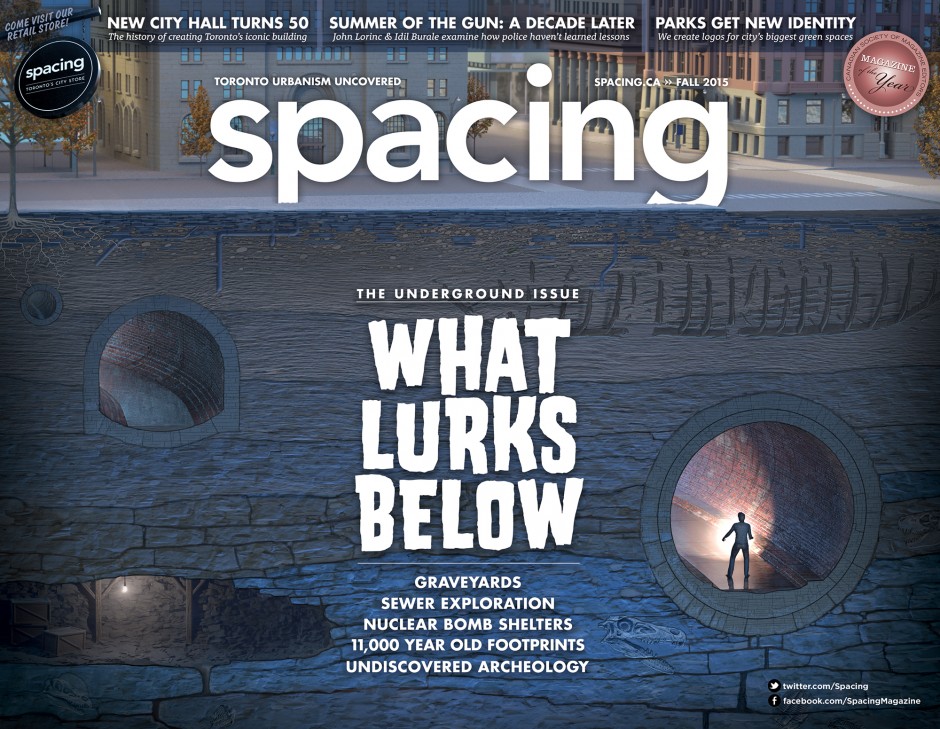 2015 | Issue 37
The Underground Issue
Have you ever been walking along a street and looked down through a sewer cover and realize that there is a whole other part of the city that you've never really considered before? "Life" is underfoot in all parts of the city.
Our contributors explore different aspects of the underground city: sewer exploration, undiscovered archaeology, tunnel design, graveyards, buried bridges, nuclear bomb shelters, and 11,000 year-old footprints.
In our feature section, senior editor John Lorinc and contributor Idil Burale examine what has changed in the ten years since the "Summer of the Gun" in 2005. We also look at "New" City Hall as the city gets ready to celebrate the building and public square's 50th anniversary. And illustrator Paul Dotey creates "patches" for a selection of Toronto parks.
cover illustration by Mathew Borrett