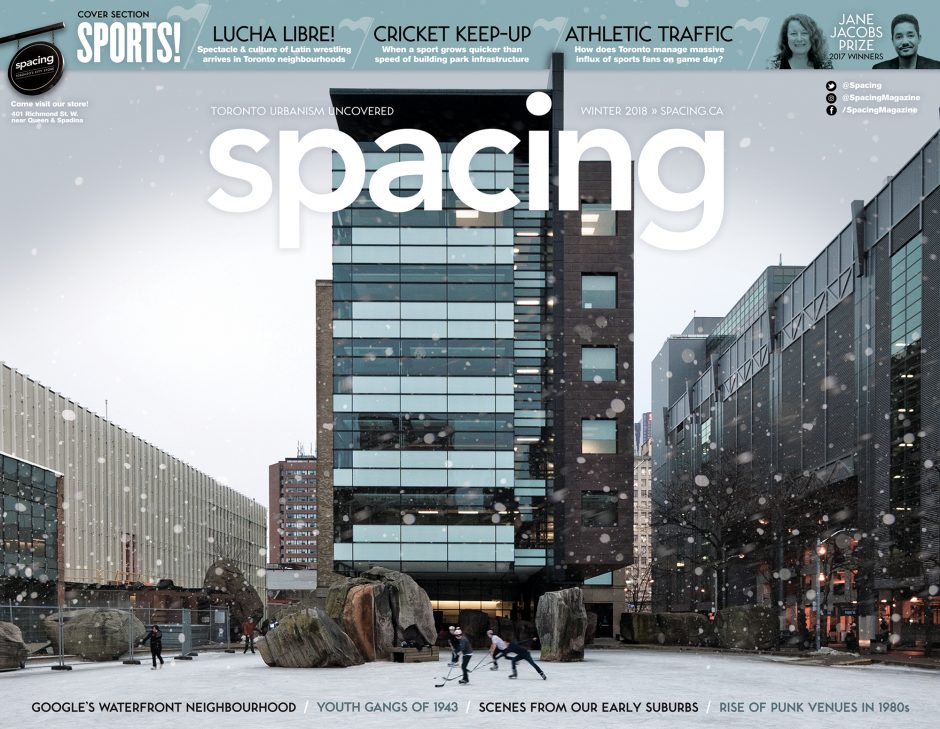 2018 | Issue 45
Sports!
The winter 2018 edition of Spacing takes a swing at sports and how local athletics have shaped neighbourhoods, transportation planning, and Toronto's narrative.
Our contributors examine a variety of topic such as the spectacular local rise of lucha libre, how to accommodate the rise of new sports on old athletic facilities (cricket, bike polo), and how the City plans traffic management during major sporting events.
Other features tackled in the magazine include the changing nature of street trees, the rise of punk venues in 1980s Toronto, how the city worked with youth gangs in the 1940s, and the search for the fabled "Toronto House" painted by Group of Seven artist Lawren Harris.
cover photo by Sam Javanrouh