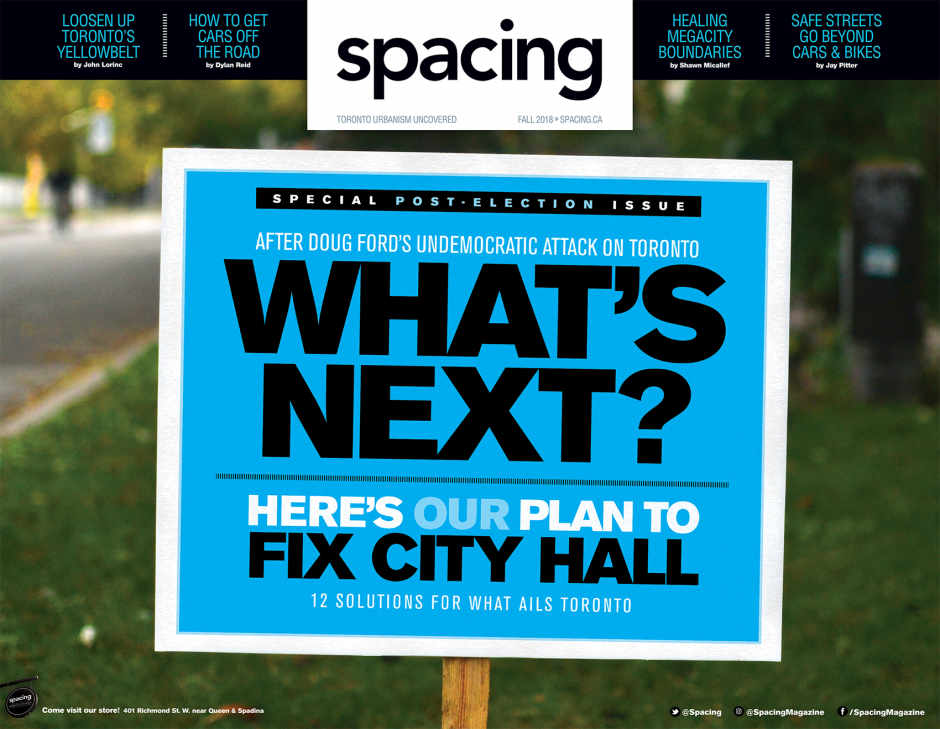 2018 | Issue 48
Toronto City Election
The 2018 municipal election was Toronto's most chaotic political contest in decades thanks to the summer 2018 intervention of Ontario premier Doug Ford. There are no two ways about it: the act was vindictive, callous, and worst of all, undemocratic. Very few issues of substance were debated between candidates even though the city faces enormous growth and economic challenges.
The chaos inspired the Spacing editorial team to cut through the distraction of Fordian politics and create a platform to fix the most pressing issues facing of city hall. Our contributors unpack everything from the city's affordable housing crisis to future transit plans to how to improve local democracy.
The fall 2018 edition of Spacing is a call to action for any resident or urbanist who cares deeply about the city's future.