The Nova Scotia Archives is pleased to share photos showcasing the changing faces of urban centers in Nova Scotia. You can learn more about the archives and explore thousands of photos, textual records, maps, art, and more on their website.
Photo Retrospective, Spring Garden Road, Halifax.
Spring Garden Road, Looking West from Grafton Street, ca. 1940s
Court House, with St. Matthew's Presbyterian Church spire in the background, ca. 1865-1870. The Court House was under construction in 1860. This image was published as a lithograph in the Canadian Illustrated News 6 July 1872.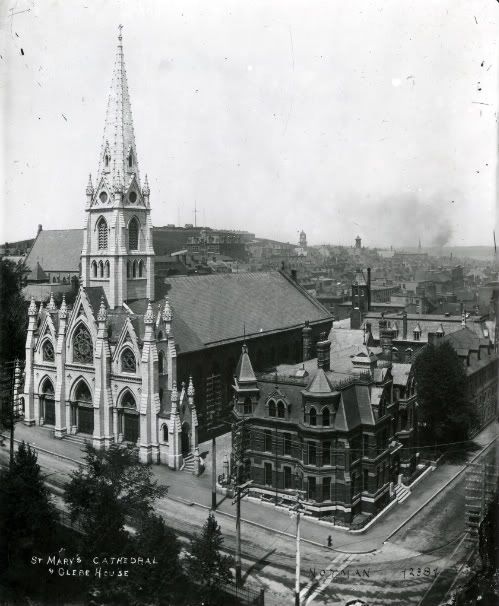 St. Mary's Basilica ca. 1895. Construction began on the church in 1820 and it was consecrated on October 19, 1899. It was made a basilica in 1950 by Pope Pius XII. The basilica boasts the tallest granite spire in North America.
NS Technical College, Halifax, Nova Scotia, ca. 1900. The building was designed in neoclassical style by architect Herbert E. Gates and built by contractors Falconer and MacDonald of Sydney, NS. The cornerstone was laid on August 20, 1908, by the Hon. D.C. Fraser, Lieutenant-Governor of Nova Scotia.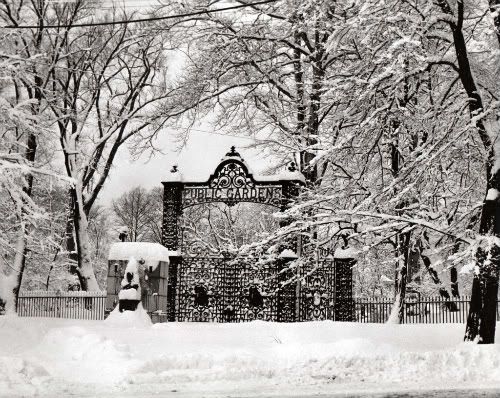 Halifax Public Gardens, ca. 1947. The Public Gardens are Victorian-era gardens formally established in 1867, the year of Canadian Confederation. In 1907, the Gardens' wooden fence was replaced with an iron fence, and the gates were moved to the southeast corner. The gates bear the city's coat of arms and an historical Public Gardens crest.
Spring Garden Road, near Public Gardens. Tram car in background. ca. 1920s.

Spring Garden Road, ca. 1950s
Spring Garden Road, ca. 1950s.
Reference: NSARM  Photo Collection Places: Halifax: Street Scenes: Spring Garden Road, Joseph S. Rogers NSARM negative N- 441, Notman Studio NSARM accession no. 1983-310 number 72387 /  negative: N-1416, Notman Studio NSARM accession no. 1983-310 number 20245 /  negative: N-5135, Nova Scotia Information Service NSARM no. NSIS 2091, otman Studio NSARM accession no. 1983-310 number 4965 /  negative: O/S N-4965,