The Nova Scotia Archives is pleased to share photos showcasing the changing faces of urban centers in Nova Scotia. You can learn more about the archives and explore thousands of photos, textual records, maps, art, and more on their website.
A "then and now" comparison of busy Halifax streets.
If you have a street, neighbourhood, or landmark you'd like to see covered in 'From the Vaults,' please leave a comment with your suggestions.
Looking towards Citadel Hill from the foot of George Street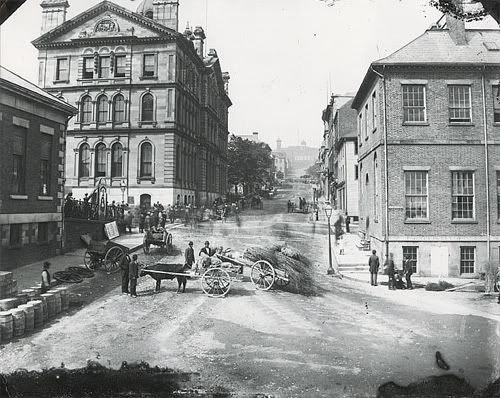 Photo ca. 1879. Activity on the street indicates that it was market day.
Agricola Street
Tram accident on Agricola Street, ca. 1941

Barrington Street and Prince Street Intersection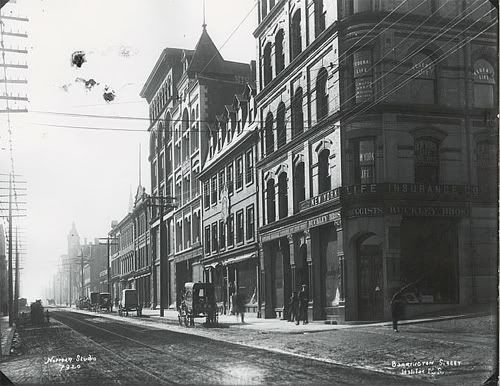 Looking south on Barrington Street, ca. 1900
Argyle Street and George Street Intersection
Argyle Street at the corner of George Street, Halifax, showing pine coffins supplied to Snow & Co., Undertakers, second building from right, for victims of the explosion. Photo from December, 1917.