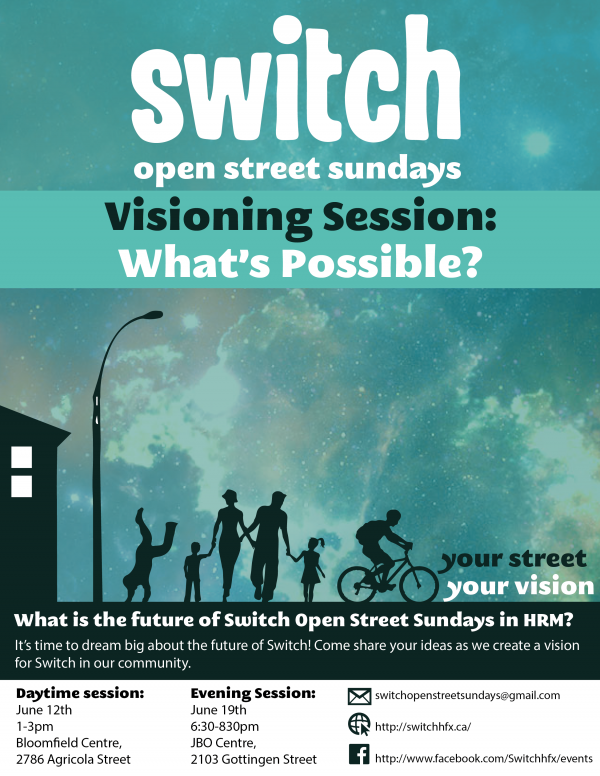 HALIFAX – Why did you attend Switch Open Street Sundays on June 9? Is it for the Recreation, Family Fun, to make a political statement, to bike, jog, people watch, or do you just happen to live on the route?
Inspired by the growing number of successful "open street" type events hosted in cites across the globe, Switch is about promoting healthy and active living, in a fun and festive community-based atmosphere.
On June 19th the Planning and Design Centre, Stepping Up and a team of volunteers will be hosting visioning sessions for the future of Switch Open Street Sundays in HRM. It's time to DREAM about all possibilities. In this session we will cover the impact of Switch on communities, where we want to go in the future and how we can get there.
How do I participate?
DREAM and participate in a visioning session.
When: Wednesday June 19th, 6:30 pm – 8:30pm
Where: JBO Centre, 2103 Gottingen Street
No RSVP required.
Review and comment on our online Dream form at http://tinyurl.com/DreamSwitch
Remember, Your Streets, Your Vision!