HALIFAX – There's definitely a new, positive attitude in town. Saturday's Herald Magazine feature – Love this town: A new outlook for Halifax – captured that attitude. The article made many suggestions to improve Halifax, including making it easier to get from point A to point B. Commuter rail was proposed as a way to move commuters in and out of downtown. Fast commutes to downtown are part of any good transit system, but a modern transit system has to do much, much more.
Our economy is changing rapidly. Fewer workers are commuting during the traditional rush hours. Many new jobs are in the service industries, such as retail and food services. Service workers are more likely to work evenings and weekends. Service sector jobs are found throughout HRM, in business parks and malls, as well as downtown. Our existing transit network is heavily focused on getting workers in and out of downtown. This isn't a good fit for an economy with an increasing share of jobs in the service industry.
This also isn't a good fit for Halifax's geography. Lots of big destinations are located just outside downtown  (the hospitals, SMU and Dal), in the North End (the dockyards, naval base and CFB Halifax) or miles from downtown (Halifax Shopping Centre, Mount St. Vincent, NSCC's waterfront campus, Bayer's Lake and Dartmouth Crossing). Downtown has lots of jobs in a small area, and because of its location and density it will always be the most important transit destination. But downtown is no longer the only transit destination.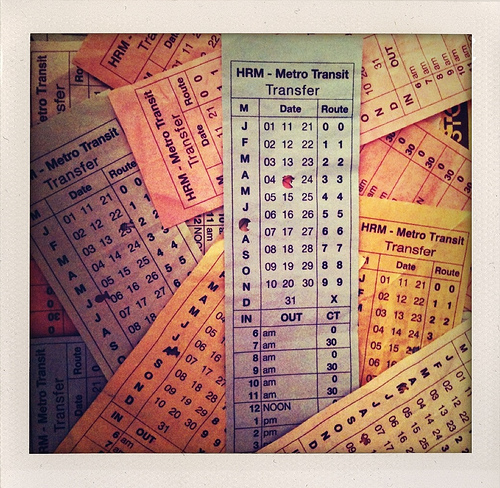 Technology is also changing how people travel and work. Fewer Canadians are getting driver's licences. Travel by car is decreasing in the United States, and likely in Canada as well. High speed internet, tablets and smart phones allow people to work from home, or work flexible hours. People who can avoid the hassle of rush hour often choose to do just that. Halifax recently announced it would promote WORKshift as a means to reduce congestion. The workplace is shifting, but our transit system has yet to adapt.
Technology is also changing how people play. People can now shop from home. We can stream movies and music from home. Crystal clear HDTV makes staying home for the big game a bit more enticing. Young people especially are choosing to stay in touch digitally: some studies suggest kids would rather give up a car than their smart phone. As one researcher put it "A car is a symbol of freedom … But unlike previous years, there are many different ways that a Gen Y person can capture that freedom."
That is what a modern transit system needs to provide: freedom. We need a transit network that people with flexible schedules can rely on. We need a transit system that lets people travel spontaneously, throughout the day. It's More than Buses, a grassroots transit advocacy group, believes that a high-frequency transit network in the core of HRM will provide that freedom. In the words of transit consultant Jarrett Walker: Frequency is freedom.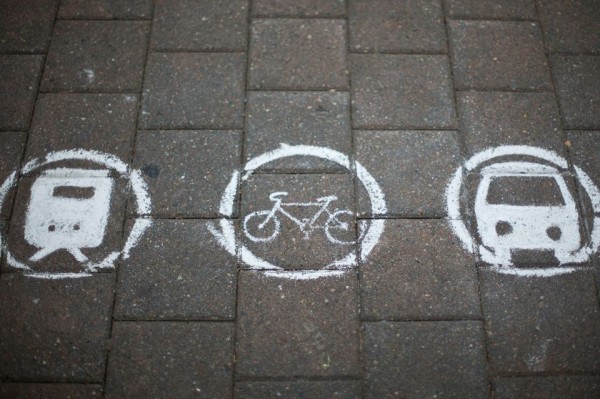 Transit systems start to provide freedom when people don't have to plan their day around when a bus comes. Transit runs so frequently that riders simply show up, confident they won't have to wait long. Frequency is freedom. It's a simple concept, but very powerful. A rail line from Bedford won't provide that freedom, unless it's tied into an exceptional transit network operating at high frequencies. Most Metro Transit routes currently run every half hour. That won't cut it – we're talking about main routes across the core of HRM, running at least every ten minutes.
There would be huge benefits of creating a high-frequency network in HRM.  High frequency lines would attract more riders, and would need smaller subsidies. Travellers could move faster, providing more mobility and more flexibility. If you really love this town, please contact your Councillor or Mayor Savage and tell them transit needs major changes. Let's get moving. Let's give people freedom.
Photos by Wilson Hum, Sabina, and It's More Than Buses.