HALIFAX – Historical photos level an accusation: Halifax has been failed by generations of streets, subdivisions and towers that no longer offer the dignity once found here. It can seem, perversely, that the only way to have beautiful places is to protect what was built before the Second World War.
And beauty is no frivolous luxury. The visual feel of place is the stage for how every moment there is experienced. Saying that beauty contributes to quality of life is like saying that flour contributes to bread. Without streets and neighbourhoods for which people feel proud, the city cannot expect residents to stick it out when things here are hard — and as the press often emphasizes, things are hard.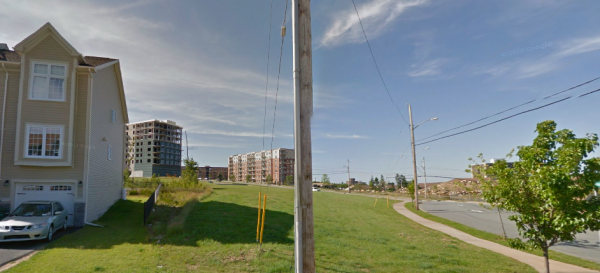 There are many reasons urban aesthetics have suffered: cheap materials, mechanization of construction, poorly designed zoning, car-oriented development. I would like to offer another: beauty is competing in a game at which it is disadvantaged.
Decisions are made about what is built based on words and numbers, and beauty is not easily expressed in words or numbers. In a world of competing needs, issues that lend themselves more clearly to calculations tend to take priority.
Square footage is a hard number and provides certainty for investors. Our visual experience of a place is as much a fact, but cannot be easily calculated. As a result, we are saddled with hundreds of thousands of over-sized monster homes built from cheap materials and poor designs with little regard for the common sense of place created on the street.
The difficulty debating aesthetics has created a sense that beauty is subjective, and if subjective, not important. Why invest in something that everyone will see differently anyway?
In a very practical sense, however, beauty is not subjective. If it were, tourists would distribute their travel evenly throughout the globe. They flock, of course, to beautiful places, and the more beautiful a place, the more they go there. People spend time in beautiful parks; they avoid ugly ones. The choice of companies, talent and entrepreneurs to live somewhere also depends, in part, on what it feels like to be there.
Another, even more telling method of judging aesthetics can also act as a useful definition of urban beauty: do people from there say, "you have to see it"? People from some places say this. People from others do not. That difference indicates a failure. Why are we investing billions every year on places residents would not recommend?
Subjectivity is a misdiagnosis of the problem. The problem is that beauty lends itself less easily to abstraction, and without clear words and numbers, it is difficult to coherently debate an issue. Accessibility issues have made important gains over the last few decades because it is hard for someone to say a wheelchair can get into a building if it cannot. People can, and often do, get away with saying a building is "consistent with local character" or "creates a sense of well-being," when they do not. The problem is not a lack of consistency in people's experience of place, but rather in the difficulty in articulating it.
So what do we do? I propose two solutions.
First, we must do more to promote and defend those aspects of urban beauty that are now understood. "Human scale" and "enclosure" are two that have an enormous impact on wellbeing. They capture, in short, the difference between a sidewalk beside a row of houses, and a sidewalk along an empty lawn and a highway. Without these two qualities, pedestrians will only pass through a place when necessary and will not linger there.
The impact of these two characteristics is such that they should be as fundamental to whether developments are allowed as fire safety. To achieve that, greater consensus must be built around the meaning of these words. By consistently holding such terms to a standard–and not allowing anyone to call a building, for example, "human scale" if it is not–that they can come to be respected.
Aspects of beauty that are not broadly understood should also be actively promoted. It is not enough that planners and architects compare the impact of certain qualities. These differences must be articulated in media and in schools, with example after example, so that one day saying "this lacks a sense of place" will be enough to stop a project.
Second, for those aspects of beauty that will never be articulated in words, we must be willing to have taste. Our respect for rationalism has lead to a loss of regard for anything we cannot express without calculations. Gut feelings, however, are not only relevant; they lead to our actual experience of a place.
Lunenburg, a town so beautiful it has been given UNESCO World Heritage Status, was built by loggers and fishermen with a sense of taste, developed through hands-on experience, and enforced by a set of social norms. We may no longer be able to rely on tradition alone to create beautiful towns and cities, but we can rebuild, fortify and defend the social norms we have lost. We must no longer allow a failure in our language to stop us from creating places we are proud of.
Note from the author: Some have taken this article as an attack on suburbs. On the contrary, rural, suburban and urban areas all have the potential to be beautiful, and there are many good examples around Nova Scotia of each. Everyone, no matter their choice of lifestyle, should be able to say, "Where I'm from is beautiful. You have to see it."