Most business improvement associations love a parade. A street festival draws foot traffic, window shoppers, and hungry patrons. But the Strathcona Business Improvement Area (SBIA), just east of Vancouver's downtown core, has a uniquely high proportion of industrial businesses — about 80%, according to the SBIA's sustainability coordinator, Meg O'Shea. In their case, high foot traffic would interfere with shipping and receiving of goods and materials to and from Strathcona's industrial businesses.
"We were looking for ways to provide value to our businesses that didn't depend on actually bringing more people to the neighbourhood," O'Shea says. "One thing that we really wanted to get on board with was sustainability initiatives and helping to support our businesses to become as sustainable as possible, whether environmental, social/cultural, or economic. We saw waste as an opportunity."
O'Shea says many businesses had accumulated waste through the course of operations that they were reluctant to simply throw away. To address this, the SBIA started the Resource Exchange. The Resource Exchange helps businesses reduce waste and haulage costs by forging connections with people or groups who can make use of discarded materials.
This story and many more are featured in the upcoming Spacing issue. Pick up a copy at our July 15 release party, at the Centre for Social Innovation in Toronto's Annex.
Colin Campbell & Sons, a carpet distributor in the district, was one such business. They had accumulated large quantities of discontinued carpet samples that they no longer needed, but were loath to simply trash.
"In this day and age you just don't want to throw something out when it's still a good item — it's not garbage," says Alainna Walker-Murray, who oversees orders and operations at Colin Campbell & Sons. "But we also don't have the space here to hold onto stuff." The Resource Exchange took the materials off their hands for future use. For example, the large and small samples could be used for cat scratching posts or doormats.
With a positive reception, O'Shea says the plan is to reach out to more businesses and secure a bigger, more publicly accessible space to store materials until they are needed. "Development is happening pretty rapidly in our area, and that may mean that we have to move or find another space solution," says O'Shea. "And, when we do that, the Resource Exchange is going to feature prominently."
Photo by Cheryl Joe.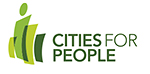 The Cities For People features are a project between Spacing and Cities For People