What: Special Edition of Ottawa (de)tours PLAY walking tour, in collaboration with Spacing Ottawa
When: Saturday, October 18, 2014 at 2pm (the walk is 1.5 hours, and ends at a local tavern for drinks and further discussion)
Where: Meeting at the Strathcona Park fountain, Laurier Street (closest intersection: Laurier/Range)
Cost: $25 per person
Registration: You can register online though Ottawa (de)tours here
Spacing Ottawa and Ottawa (de)tours are proud to present a special edition of the PLAY walking (de)tour.
The tour will take place on Saturday, October 18, starting at 2pm. Registration for the walk is $25 per person and includes a one and a half hour guided tour by historian Jessica Dunkin (PhD), and a casual, facilitated post-walk discussion at The Laff in the Byward Market.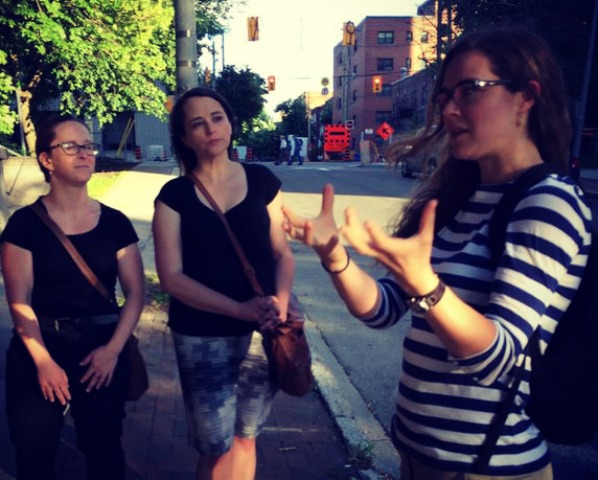 Description: We often think of play as divorced from the stuff of real life: politics, the economy, etc. This tour asks you to take play seriously, to think of it as a window onto rather than an escape from the politics of everyday life. In particular, we will reflect on the ways in which gender, class, and race have informed and continue to inform where, what, and with whom we play.
The tour begins in Sandy Hill, at Strathcona Park, an early example of state efforts to beautify the city of Ottawa and to create a "play space" for the growing number of people with time for leisure. The tour ends in Lowertown at the Chateau Lafayette, Ottawa's oldest tavern and the perfect sport to continue our conversation about the politics of play.
As we make our way from Sandy Hill to Lowertown, we will stop at a variety of play spaces including a community centre, library, and cinema. In each spot, we will inquire about the origins and uses of the site. Even more importantly, we will discuss who had access to this play space and under what conditions.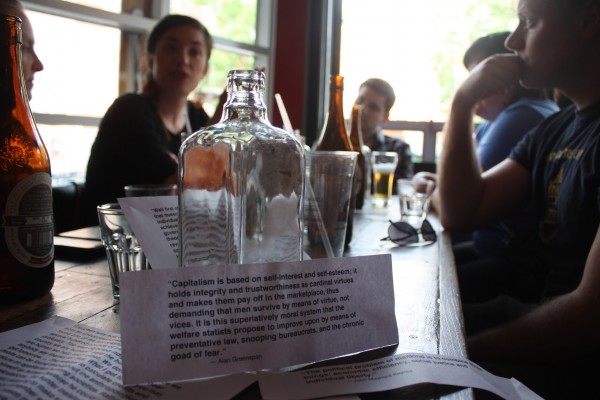 Guide: Jessica Dunkin is a SSHRC Postdoctoral Fellow in the School of Kinesiology and Health Studies at Queen's University. In 2012, Jessica completed her PhD in the Department of History at Carleton University. When she is not rifling through dusty documents in the archive, she can be found exploring Ottawa by bike, or enjoying a pint of local craft beer. Jessica loves visiting other cities to see what stories their streets have to tell. She is particularly fond of Rome, Barcelona, and Yellowknife.
Meeting place: Strathcona Park fountain, Laurier Street (closest intersection: Laurier/Range).
Distance: 2.5 km of walking, and stopping to talk. The walk is fully accessible, however, please note that it moves at a brisk pace, and remains outside during the entirety of the walk.
Important Notes: This outdoor walking tour will take place rain or shine (save for lightning or torrential downpour), so please dress accordingly. As well, due to the nature of a guided walk, there is capacity for up to 20 people to participate.
For more information: Please visit: Ottawa (de)tours or follow them on twitter: Ottawa (de)tour, Jessica Dunkin. For questions about the event: kristengagnon@spacing.ca
Images courtesy of Ottawa (de)tours