On June 6-7, 2015, the City of Ottawa marked its 14th annual Doors Open Ottawa event, a weekend celebrating the City's built heritage and community services. Over 120 buildings from across the Ottawa Valley welcomed visitors to tour their architecture and facilities, providing a behind the scenes look at how community organizations and services are run.
Every year, Doors Open Ottawa proves to be an exciting weekend filled with architecturally stunning, culturally and historically significant buildings. 2015 was no exception as once again the building list of 129 venues included; the Algonquin Centre for Construction Excellence, buildings from the Central Experimental Farm, the Library of Parliament, National Gallery of Canada, Rideau Hall, Saint Brigid's Centre for the Arts, among many others of Ottawa's most spectacular religious and heritage buildings.
Along with sightseeing architectural gems, Doors Open Ottawa is an excellent opportunity for members of the public to explore behind the scenes of what makes our City operate. Service providers on the list for 2015 included; Alta Vista Animal Hospital, City of Ottawa Archives, Hydro Ottawa Generating Station No. 2, OC Transpo Walkley Yard Maintenance Facility, Ottawa Fire Services Training Centre and Ottawa Police Service.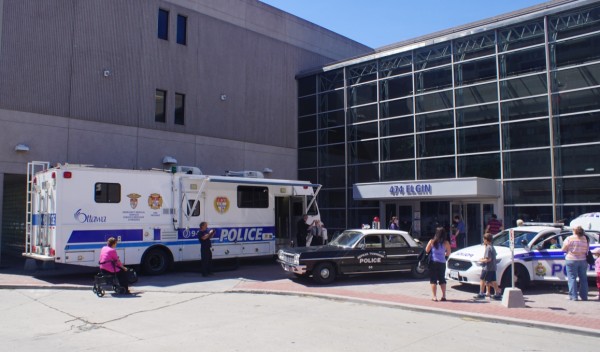 Number 80 on the list and kicking-off anyone's exploration of open buildings along Elgin Street, the Ottawa Police Service at 474 Elgin St. is the headquarters for the City of Ottawa Police Service (OPS). As in years past they provided facility tours, a fundraising barbeque and an opportunity to get behind the wheel of an actual police cruiser. Officers showed visitors a history of the force, their equipment, general offices, dispatch, cellblocks and the offices of Ottawa's Direct Action Response Team (DART). One of the most exciting portions of the tour included a visit to the Police Tactical Room, showcasing equipment for standard high-risk calls, including hostage rescues. Outside the station OPS had lined up two vintages of police cruisers for families to explore, as well as an opportunity to try out police equipment.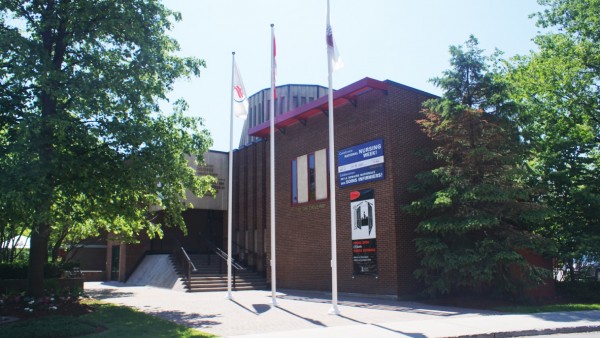 Two new additions to the 2015 tour schedule included the Canadian Nurses Association (CNA) House downtown and the new location of the AIDS Committee of Ottawa on Main Street. Listed as Number 27 on the Doors Open Ottawa schedule, CNA House provided visitors a new look at the operations of one of our most essential national services. The building itself is important as it was designed by Ottawa architect James Strutt in 1966. Strutt was a modernist architect and disciple of architects such as Frank Lloyd Wright and Buckminster Fuller. He is known for having fostered the modernist movement in Ottawa and more largely Canada. The CNA House is an essential piece of this modern architectural history and a wonderful building to experience. In addition to its importance as an architectural treasure, the CNA House also features murals by the official Dominion Sculptor, Eleanor Milne. These murals, coinciding with the four compass directions, depict an abstract narrative of the span of nursing practice from birth to death. In 2008 the Canadian Nurses Association celebrated their 100th anniversary as an organization. At Doors Open Ottawa, visitors were given a brief history of the important work this association has done, and continues to do for nurses and patients across the country, including; professional development, advocacy, scholarships, and research. This organization provides its members as well as the public with essential services to promote the awareness of nursing practices across Canada and its resources.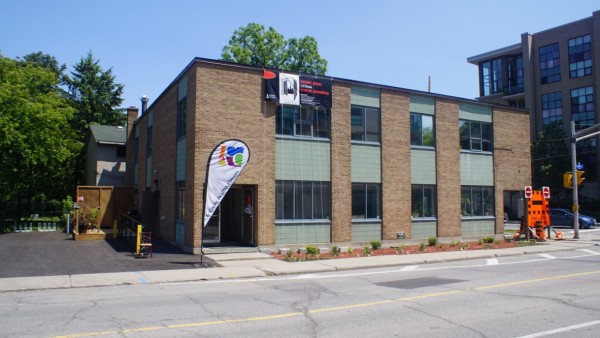 A third essential service that opened its doors to the public for the first time this weekend was the AIDS Committee of Ottawa (ACO). The organization has served the greater Ottawa community for 30 years, providing much needed education and support services to individuals diagnosed with HIV/AIDS, their families and the public. The ACO moved to its new location at 19 Main St. in December 2014 from Bank and Cooper, and has continued to empower those living with HIV/AIDS, collaborating with other local organizations and being active members of the community. The ACO team continues to be proactive in combatting the stigma of HIV/AIDS and fostering an environment of transparency toward the general public.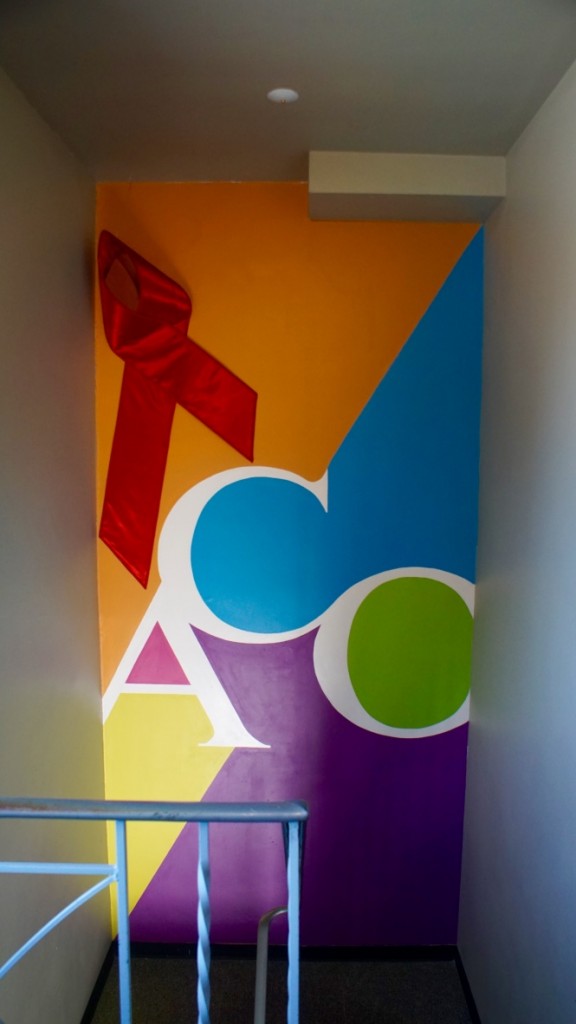 The AIDS Committee of Ottawa's recently completed, modern and bright facility has played a critical role in creating a new face for the organization. Touring the facility it's evident that an emphasis has been placed on communicating the history of the movement through those who understand it best: those living with HIV/AIDS. Their stories line the walls of this building through art, photographs, and text. Executive Director of the ACO, Khaled Salam, discussed this effort as one of the most important tools in the healing process for those affected by HIV/AIDS. Storytelling, especially through art, is an essential tool for aiding the healing process. The art also offers an opportunity for the ACO to expose to the larger community the work that they do and the people they help. The centre offers people living with HIV/AIDS much more than a typical drop-in centre, with spaces such as 'The Living Room' give individuals a safe and comfortable environment in which to share and support one another. The Living Room is a space designed to pay tribute to the tradition of the HIV/AIDS movement meeting in individuals' homes to offer education, support and advocacy. The staff and volunteers have worked tirelessly to create an atmosphere of inclusion, support and holistic healing. The ACO offers one-on-one support services, counseling, education, practical support (including a food bank, soup + sandwich Program, bus tickets, laundry, computer access, and subsidized fitness memberships), harm reduction support (The Tool Shed), referrals to other health/ social/ legal service providers, annual and seasonal social events, and holistic healing services.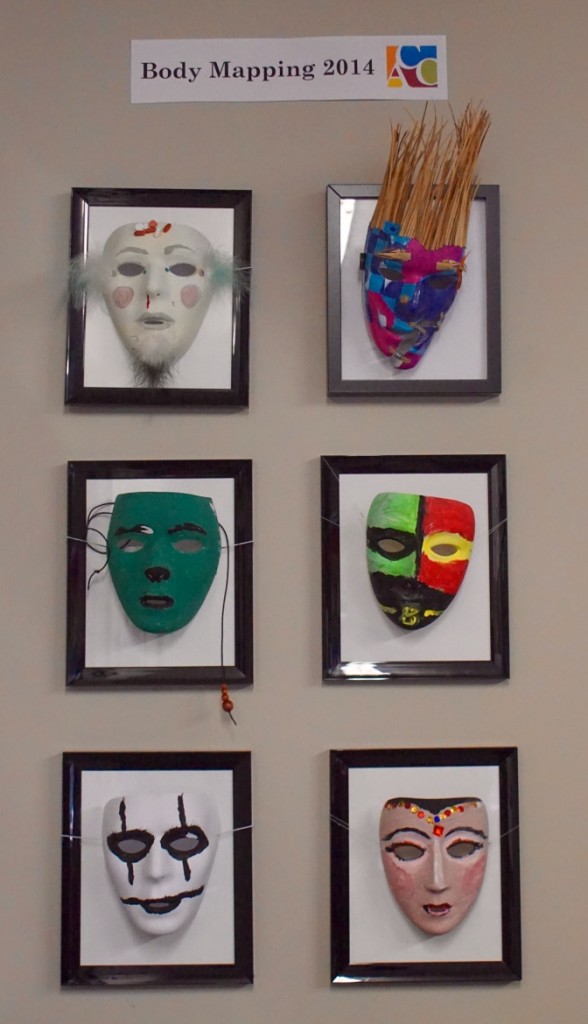 The AIDS Committee of Ottawa will be celebrating 30 years of advocacy this fall. To commemorate this event they are preparing a legacy project entitled ACOXXX, which will be interviewing individuals critical to the ACO community and HIV/AIDS movement over the past three decades. This will be compiled into a physical as well as online book, which can be shared internationally. If you're interested in supporting the ACOXXX legacy project in celebration of 30 years of inspiring work, join them on September 19th 2015, or on World AIDS Day, December 1st, 2015.
This year's Doors Open Ottawa proved to be both an architecturally stunning and educationally stimulating group of buildings. Our tour took us to several of Ottawa's most important service centres and shed just a little more light on what makes this city run.
Story + images: Brynne Campbell