Citizen's Academy and architect initiative Atelier Ruderal are inviting Ottawans to come learn about community placemaking and how to transform underused public spaces across the city.  Community placemaking is a powerful tool that is being used around the world to transform underused spaces into community and human centered places.   Although city officials and planners are becoming more aware of the transformative power of community-based participation in developing creative, vibrant public spaces, placemaking initiatives are most successful when they come from the dreams of citizens themselves.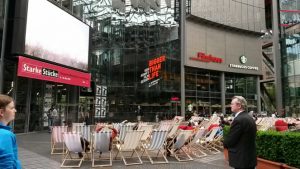 Starting May 15th, Citizen's Academy is bringing together groups of citizens from across the city to discuss which Ottawa public spaces need revitalizing and how to do it.  Using Milieu, a new web and mobile technology, people can identify spaces as they pass by and crowdsource creative ways of reinvigorating and transforming these underused spaces into vibrant community places.  Milieu also allows people to share ideas about neighbourhood developments, inform themselves about specific proposed development plans and share feedback with other users and city officials.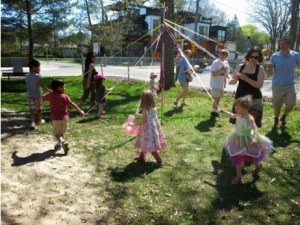 Citizen's Academy is inviting any and all interested people from across Ottawa to attend the inaugural workshop on May 15th at Mostly Danish in Hintonburg from 12:30pm – 2:30pm.  Participants will be introduced to the possibilities of placemaking tools and will be asked to identify an underused public space in Ottawa that they want to reimagine.  This is the first of a series of workshops that will follow and assist citizens teams as they work through the process of engaging their local community and redesigning a local public space.
For more information please go to http://www.citizensacademy.ca/
—
Story and photos by Allegra Newman