History is palpable in the National Capital Region, and in Parc Brebeuf, beneath the official narrative, is a story you won't find commemorated on a plaque.
Parc Brebeuf is a small, linear park along the Ottawa River in Gatineau, Quebec, roughly 2 km west of the city centre. Immediately to the park's east are wooded areas which hug the shoreline, winding around Squaw Bay (well past time to re-name that one Gatineau) and ending roughly at the Prince of Wales Bridge.
"This is a historic site. Over on that side way down theres a monument, where Champlain and all the furriers of the day had to make this path because the current can be really bad here, so they had to make this trail so they'd get their canoes, walk them through here til it got calmer waters and then they'd go to Montreal with furs and supplies and everything. Yea, there's a monument there with the names of Champlain, Brébeuf, and all those people," Guy tells me.
Guy claims to be 70 years old, but he doesn't look a day past 50. I met him on a rocky plateau at the edge of Squaw Bay, an area that I found out shortly thereafter is a historic meet-up spot for gay men.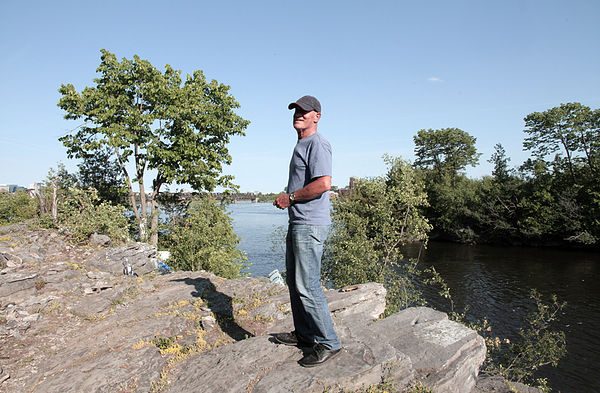 "I was 18 when I first came here. It was exciting. Another gay guy asked me if I'd ever been here and I said 'where's that?' I was up on Rideau Street in Ottawa, and he brought me here. And I never stopped coming."
Guy asked his mother if the area was always known as a place gay men met, and she told him that it was when she came as a girl to swim in the bay, which places the historic use of the area potentially as far back as the 1930s. What is certain is that the area was well used to that extent when Guy first arrived in the mid 1960s: "Started when there was no internet. Gay people always had a place to go. Made this place. Anyone my age can remember the way it was. It was crazier before the bike trail was built. There would be hundreds of people here."
Archaeological evidence of early indigenous campgrounds were documented in the area and stone steps carved into the rocks by 17th century voyageurs can be found along the river. This log boom, designed to collect floating logs, is still anchored to the riverbed at the mouth of Squaw Bay, a trace of the 19th and 20th century Ottawa River timber trade. The area's current and historic use by the gay community is another layer to that history.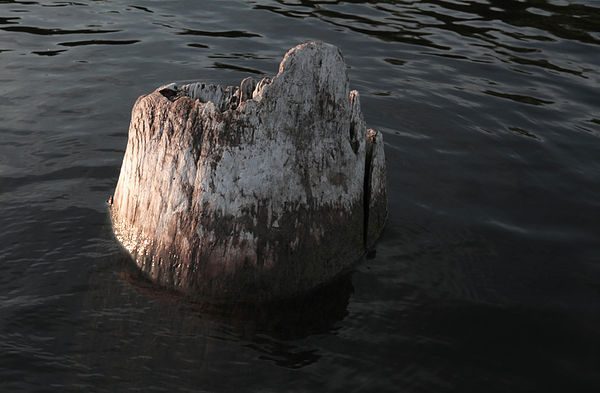 —
Story and photos by Adrian Phillips