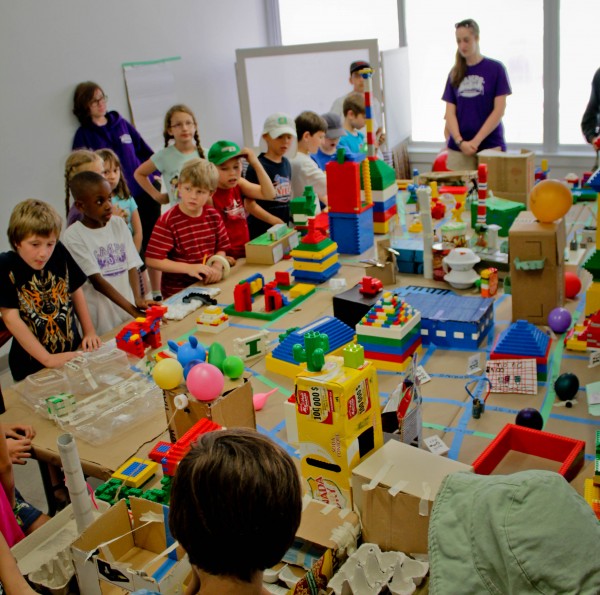 A new exhibit is focusing on the importance of involving children in the city-building and planning process.
"I think it's important to let kids know that they have the ability and the right to be involved in how the city works," Nathan Storring, curator of the Learning the City exhibit at the Urbanspace Gallery, said.
"It's really easy for kids to feel disenfranchised when they're left out of public space and when they are fairly protected from what goes on with the city."
The exhibit is featuring work from different groups that reach out to children and ask for their opinion on the streets they walk down and buildings they skip past every day. Those groups include Jane's Walk School Edition, Future Builders and the Harbourfront Centre's Architecture Camp – all in Toronto. Initiatives as far away as California and Washington DC will also be represented.
"What's so great about a lot of these projects is that they really engage kids in a meaningful way; they're not just being treated as a token part of the project," Storring said.
The opening reception for the exhibit will be Monday, Feb.4 and will include talks from Josh Fullan and Andrew Davies.
Storring says he hopes this exhibit does a lot of things – connects organizations that are working to accomplish similar goals, and increases awareness about the importance of encouraging children to learn about their cities from a very young age.
"I think it empowers kids. I think it gives them access to a new type of knowledge," he said.
"And I think it also gives city planners and architects access to new kinds of knowledge as well because you get to hear the insights and understand the perspective of a different group of people who are (also city) users."