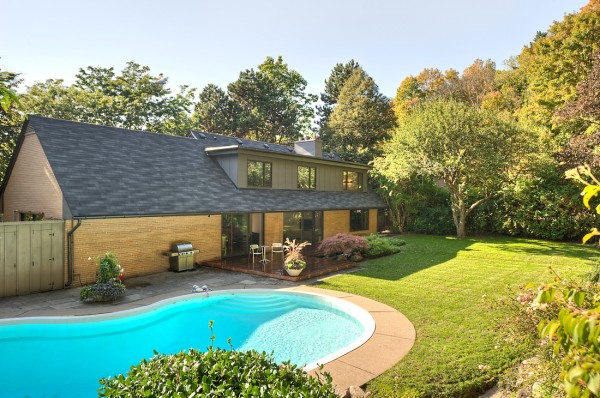 Cross-posted from No Mean City, Alex's personal blog on architecture


Last week in The Globe and Mail I wrote about a renovation by Superkul Architect that's notable for what it doesn't do. In a neighbourhood of great wealth and an incredible landscape – this is the land of deep ravines and new chateaux –  the architects and their clients worked with their old, totally undistinguished house and built on its character. Thanks to Superkul's Andre D'Elia for the interview.
At one and a half storeys, with a hipped roof, bland finishes and an odd, cut-up floor plan, this house was a generic builder's house with historical pretensions and no historic value. "The hipped roof didn't scare us," says Mr. D'Elia. "We asked, 'How can we take advantage of all this?'" Indeed, Mr. D'Elia and his partner Meg Graham have learned about the pleasures of working with the constraints of renovation. "Sometimes you get quirky spaces," he says, "and they're spaces you wouldn't deliberately design. But you work with them and you can give them an interesting twist."
More pictures after the jump.