While exploring the neighbourhoods along Broadview north of the Danforth last week, I stumbled upon what may be the most beautiful Dairy Queen in Toronto.
Perched on a ridge above Pottery Road, the DQ overlooks the Don Valley, affording a perfect view of Toronto's skyline poking out of the forests along the Valley's western bank.
Come summer time, the restaurant's picnic tables will be a great spot to enjoy a sundae or Blizzard while thinking about the forests, highways, towers and rivers that make up Toronto.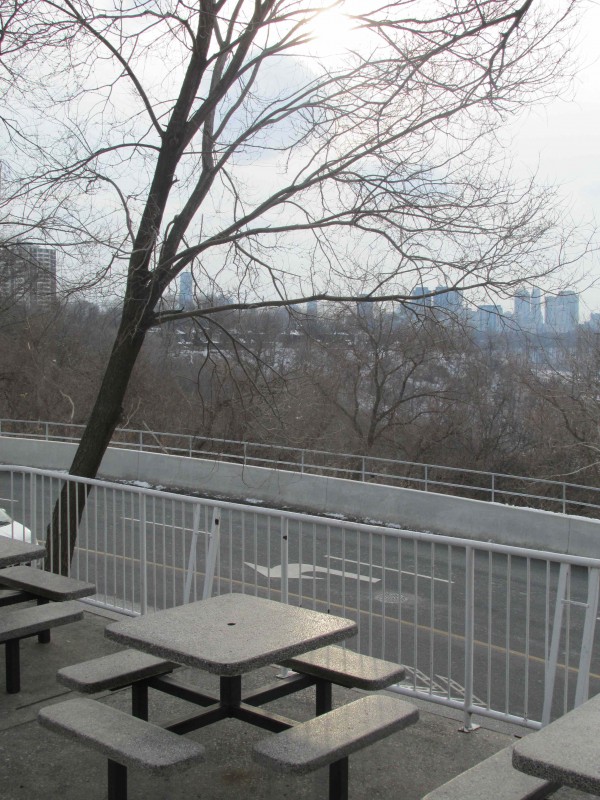 Though many would think of the intersection of Broadview and Pottery Road as being part of downtown Toronto, this Dairy Queen reveals the area's very suburban DNA (and Pottery Road's history goes back even further). Surrounded by wide streets and parking lots, this cliffside DQ is a piece of the suburbs on the border of pre-amalgamation Toronto.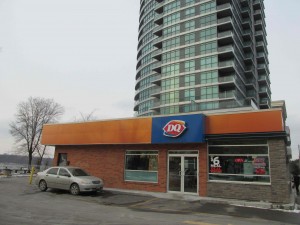 As it happens, Broadview and Pottery Road are part of Ward 29, where a healthy majority of the residents did not vote for Rob Ford in the 2010 municipal election. But it doesn't matter to me whether this part of town is urban or suburban, Ford-land or Latte-ville — what matters is whether I can get there easily on the TTC. I live at another end of town, but I'm excited for the summer, when I'll make the trek to Broadview Station, walk a few minutes north, and enjoy a Blizzard while taking in great views of the city.
Daniel is the Urban Geographer. Check out his blog or say hello on Twitter!