The NXT CITY PRIZE is all about vision to reimagine Toronto's public spaces and inject a sense of energy, dynamism and reflexivity. With a focus on ideas coming from the next generation of city builders, The NXT CITY PRIZE is an open invitation for all young people connected to Toronto to improve on the design of our city's open spaces. The NXT CITY PRIZE will be announced in mid-August, and the deadline for submissions is July 31st. Spacing has teamed up with the NXT CITY PRIZE to provide our readers with a series of Q&As with local and national city builders in the lead up to the announcement of the winning design.

TODAY: BOB LEHMAN, urban planner
What public space improvements would you like to see in Toronto?
We no longer have the luxury of overbuilding our infrastructure.  Having now determined that we cannot, or are not willing to, afford the cities we have created, the next few decades will see an increasing compression of the urban structure.
What do you consider to be great examples of public space in other global cities?
There are great examples in Europe of how this can work well or fail miserably, and we should learn from those experiences.
What advice do you have for young people as it relates to public space?
Public spaces in our cities both link our activities and focus our interests.  The future should see a much greater civic pride in successful public spaces, as they become more important and their sense of place is heightened.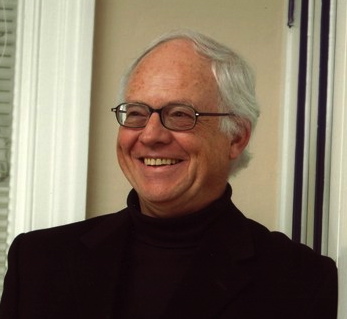 Robert Lehman is the President of Lehman & Associates and a founding partner of Meridian Planning Consultants, the Planning Partnership and Metropolitan Knowledge International. Working initially for the City of Toronto he became a consultant in 1974 working with KPMG and the IBI Group, establishing his own practice in 1980.
 Bob's has written over 100 Official Plans, policy guidelines, zoning by-laws and Secondary Plans. He as been involved as an expert witness in over 500 OMB, Court and other tribunal proceedings.  He has acted as project director for major research and policy studies such as the Urban Density Study and was on the consulting team for the Growth Plan and the Metrolinx Plan for the Greater Toronto Area.  He recently developed a provincial policy guideline dealing with religious heritage properties. 
Twice planner in residence at the University of Waterloo School of Planning, Bob is the author of the Zoning Trilogy, a bestseller of the American Planning Association Bookstore. Twice awarded with the Canadian Institute of Planners Honour Award for Planning Excellence Bob is a Fellow of the Institute and served as the Chair of the College of Fellows from 2010 to 2014. Bob has been involved with seven start-ups, six of which remain as successful companies. 
Top photo courtesy of Metrolinx, Looking south over Highway 401; the new parking structure is under construction in the background.