The NXT CITY PRIZE is all about vision to reimagine Toronto's public spaces and inject a sense of energy, dynamism and reflexivity. With a focus on ideas coming from the next generation of city builders, The NXT CITY PRIZE is an open invitation for all young people connected to Toronto to improve on the design of our city's open spaces. The NXT CITY PRIZE will be announced in mid-August, and the deadline for submissions is July 31st. Spacing has teamed up with the NXT CITY PRIZE to provide our readers with a series of Q&As with local and national city builders in the lead up to the announcement of the winning design.

TODAY: BRENT TODERIAN, c

ity Planner & urbanist
What public space improvements would you like to see in Toronto?
The most important "improvement" Toronto could make to improve public space relates to how the City prioritizes mobility. The most significant public spaces in the city, after all, are its streets. If Toronto truly prioritized walking, biking and transit in all decisions, not just in the downtown but across the City, it could transform the urban design and public life of the City, while counter-intuitively making it easier for everyone, including drivers, to get around. It would influence a thousand decisions, large (like the future of the Gardiner Expressway) and "small" (like the design and feel of your favourite sidewalk).
What other cities have strong examples of good public space?
The world offers us so many examples of cities that value their places for people, and their public realm. In Canada, Montreal has created some the best new public places, while also transforming streets and on-street parking through parklets, pedestrian streets and bike-lanes. New York has become a model for people place "pilots" that are now being made permanent. Globally cities like Barcelona, Paris, Copenhagen, and Melbourne are inspirations in creating waterfronts and public spaces as people places. One of my favourite examples lately is Medellin Colombia, a client of mine, who have taken back civic spaces from rampant urban violence to promote a "City For Life!" Auckland, another client, has done very clever temporary things along the waterfront, in advance of bigger transformations, to bring public life, using a "tactical urbanism" approach. So many examples, too many to name, but each inspirational and educational around design, management, & place-making.
Your advice to young people as it relates to public space?
Place-making doesn't need a lot of money (although that doesn't hurt). It takes creativity and passion, an understanding of how great places really work, and an interest in observation and experimenting. Initiatives like street food, patios and parklets for "sticky streets," and architecture with edges that enliven public streets and places, can do more than big budget projects. The tactical urbanism movement has allowed communities, and young designers, to influence the quality of the public realm in new ways. Public space advocacy like that of the Vancouver Public Space Network (VPSN) is growing, with young people often leading the way. It's all having a real effect on cities. So my advice is keep going!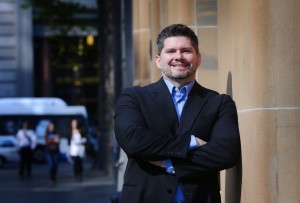 Brent Toderian is a nationally and internationally respected practitioner in advanced urbanism, city planning and urban design. He consults for cities & developers across Canada and the globe, with current or recent international engagements that include the cities of Sydney, Auckland, Oslo, Helsinki, and Medellin. His advice is currently covering a wide range of city-making issues including multi-modal mobility, place-making, "density done well" and city-wide culture change and capacity building.
Brent's establishment of TODERIAN UrbanWORKS in 2012 followed 6 years of significant achievement as Vancouver's Chief Planner, with accomplishments that included 2010 Winter Olympics-related planning & design; the Greenest City and EcoDensity Initiatives; people-focused architectural, urban design, street activation and place-making initiatives; and strategies emphasizing a "complete city," not just a livable one.
Brent was Manager of Centre City Planning + Design in Calgary, where he created and led the acclaimed Centre City Plan program, and Calgary's Chief Subdivision and Neighbourhood Planner, where he brought in a new set of values around community and place design in a challenging context.
He's the founding President of the Council for Canadian Urbanism, a regular radio columnist on "city-making" with CBC Radio, a writer for the Huffington Post, Spacing, and Planetizen, and a sought-after speaker & teacher on advanced urbanism.
Top photo by Kat N.L.M., sidewalk construction at Landsdowne and Bloor