Dallas photographer Richard Andrew Sharum's recent exhibit Observe Dallas 2015 turned the city's  exclusive art scene on its head by putting his photographs of ordinary citizens in the heart of Dallas.
He's displayed those works on the sides of eight buildings throughout the city-images five stories high, showing Dallas residents and recognizable Dallas buildings.
"I was just trying to capture Dallas as it is now," Sharum told a Texas art magazine. "The people who walk on the streets. The people who are homeless, the people who aren't homeless.  The father throwing his son up in the air at Klyde Warren Park. The father holding his daughter at the immigration reform protest in 2006, surrounded by American flags."
By displaying his work where it could be seen from the streets, Sharum wants to send a message to those who see his photos and also to the Dallas art scene.
"Public art causes you to reassess something and look at it from a totally different view. Downtown Dallas is beautiful and its architecture is historic. By photographing these people and buildings as they are now, I can do my part in documenting the history of the city as it is now," he says. "People shouldn't have to visit a museum to enjoy art. By making downtown into my own gallery, everyone's invited to experience something special."
Spacing caught up with the photographer via email to talk about his approach to making art part of the city.
Spacing: How does your style of street photography capture city life?
Sharum: I hope that it serves as a document of that particular space within that particular time.  Time as a tangible human idea is ever present in my mind while I'm photographing. It's almost a burden to realize that something as simple as a street corner can fundamentally change within a day. And then the previous history of that particular space is changed forever. I am trying to document these things as they relate to the human experience.
Spacing: What would change if your subjects were aware of being photographed? 
Sharum: Some of them are aware. Some of them aren't. It's not something that I try to do when they are not noticing, although it may seem like that. There are many times when the subject sees me, and notices that I am paying attention to them.  Through my basic body language, which is slow and deliberate, it is usually easy to understand that I am not a threat with a camera, and they just continue as they are. Most of the time, no words are even spoken when we notice each other.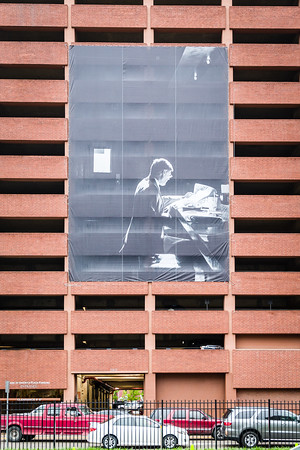 Spacing: Who does the art scene in Dallas exclude? 
Sharum: It seems that the local art scene here in Dallas tends to exclude any local talent that is trying to do something different. What I mean by that is I have seen friends of mine who are great painters, writers, photographers, etc, that are not given any opportunity to express themselves as they would naturally because their particular style is not an easily marketable asset. In other words, if the gallery owners here don't think that they can sell your work, they don't care- even if what you are doing is different and deserves attention. Many people like me have had to go elsewhere and get attention for our work. I am more well known outside of my hometown then I am known within that hometown. That is basically because I have not altered my work to fit the agenda of the gallery owners locally who are only concerned about turning over pieces on their walls.
Spacing: Do you observe the same exclusion in Toronto?
Sharum: I have not had enough time in Toronto to determine anything about the local arts scene. But, I can already tell you just from my few days of observation that Toronto has a much more vibrant public art scene than Dallas has ever had.
Spacing: You've been photographing downtowns since 2005 with your ongoing project In the Heart. You're now turning some of those photographs into a book. What keeps you coming back to these spaces? 
Sharum: Downtowns represent to me the epicenter of all modern civilization.  Part of the reason why I started this project and have traveled to many downtowns all over the world is to show that regardless of boundaries or distance, all downtowns are generally the same.  In these spaces, you usually find the most diverse group of people and many different classes of society. You have homeless people walking the same piece of ground that a millionaire literally just walked on. They all co-mingle within the same confined area. In the United States, as in most places as well, outside of the downtown area is where everybody separates into different sections of class and wealth. On top of that, you almost always find the oldest architecture within downtown areas which is a living testament to the history of that entire population.
Spacing: What do you think the images you're selecting say about downtowns? 
Sharum: That regardless of who you are or where you come from, how much money you have in your pocket, or the color of your skin, we are all the same on a basic human level. We all share the same experiences to some degree and yet all of us have a story to tell. I am trying to tell that story for those who have not had an opportunity to tell it.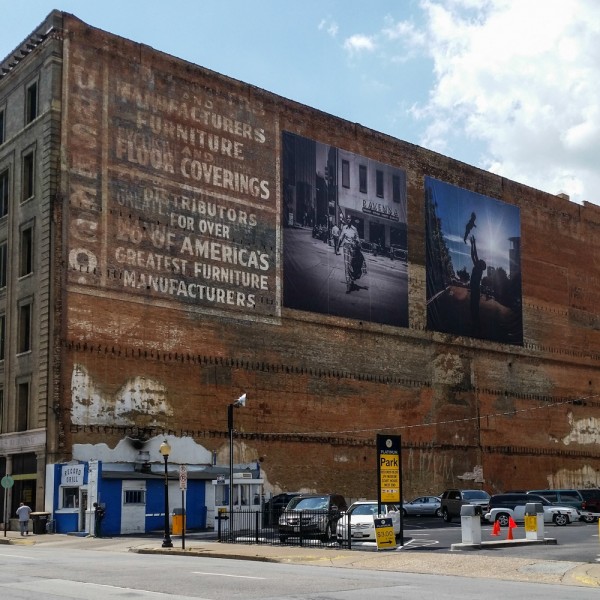 Observe Dallas 2015 continues until June 7, 2015. It's also playing out on social media using the hashtag #ObserveDallas2015.