WHAT: Release party for our Parks Issue
WHEN: Wednesday, July 5, 5:30pm-sunset (rain date is July 6)
WHERE: Trinity Bellwoods Park (790 Queen St W)
COST: free!
RSVP: Let us know on Facebook if you're coming
Spacing is happy to announce the release of parks issue! We're taking advantage of the good weather (in theory) by taking our release party directly to the focus of our cover section. Join us in the circle of Trinity Bellwoods Park (just north of the gates on Queen Street) to pick up your copy of the new issue and partake in some after-work revelry in one of the most dynamic green spaces in the city (look for our cargo bike). We will supply chips and snacks, frisbees, bocce balls. Brown paper bags, and only brown paper bags, will be supplied upon request.
Find out more about the new issue.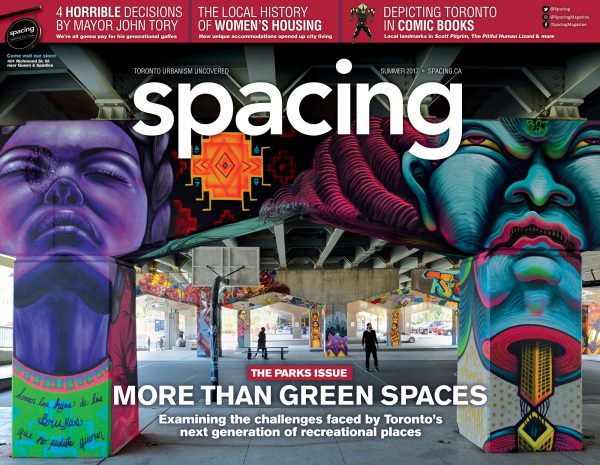 cover photo by Patrick Cummins