This article originally appeared in Spacing #14, summer 2009. It was recently announced that the iconic music shop Soundscapes on College Street in Little Italy is closing.

---
It's a cold Wednesday night in February, and the windows of 572 College Street are steamed up. Eighty people are packed into Soundscapes Music, peering around the racks of shrink-wrapped CDs for a clear view of Bruce Peninsula, the choral folk-rock ensemble that is the talk of the city's indie music scene. At this in-store performance, the store sells 28 copies of the group's debut disc, A Mountain Is A Mouth — a big number for an underground band.
Our independent music and book shops exist between public and private space — in a zone where culture and capitalism, business and the arts overlap. As noted urbanist Paul Bedford remarked, Toronto is a city with good bones. The spine must be our major streets, especially those big, east-west arterials. The downtown streets of Queen, College and Bloor/Danforth not only convey transit riders and cyclists, but also pedestrians — attracted by their sidewalk cafés, bars, and most importantly, shops. Toronto is a city defined by its shopping strips; retail is the muscle on those bones. But is consumerism winning out over culture? Is shopping all we have to offer? Toronto's culture stores provide an answer.
Hosting in-store concerts is one way that Soundscapes is more than just a retail outlet, but also a resource to the local music community. They also feature a consignment section for Toronto artists, hang gig posters in their window, and have helped build the "Toronto Tunes" collection for the Toronto Public Library. (Disclosure: Soundscapes also sponsors Wavelength, a weekly music night around the corner, of which I'm a co-founder.)
The policy isn't just touchy-feely goodness; it's also good business. "If you support the community, it will support you," says owner Greg Davis. Since opening in 1999, Soundscapes has gained a reputation as a place run by and for sincere music geeks, unabashedly posting reviews from music mags and compiling best-of lists by its staff, many of whom are musicians themselves (it's not unusual to see a member or two of Broken Social Scene working there when not on tour). Their willingness to share their knowledge makes shopping at the store an educational experience. And educated customers will keep coming back for more.
Soundscapes' cheery nerdiness distinguishes it from the Queen Street cool of its counterpart, Rotate This. Recently relocated to 801 Queen West, Rotate first opened in 1991, and in its early days at 620 Queen, hosted in-store concerts in its back room. Rotate has always been a hangout, with an orange vinyl couch next to its front door; musicians like Dallas Good from The Sadies or Derek Madison from Grasshopper seemed to spend as much time there as the staff. This hang vibe is intentional. "People are the store," says owner Pierre Hallett. "It's their playground. They are sharing ideas within the walls and it's very important for us to be a part of that."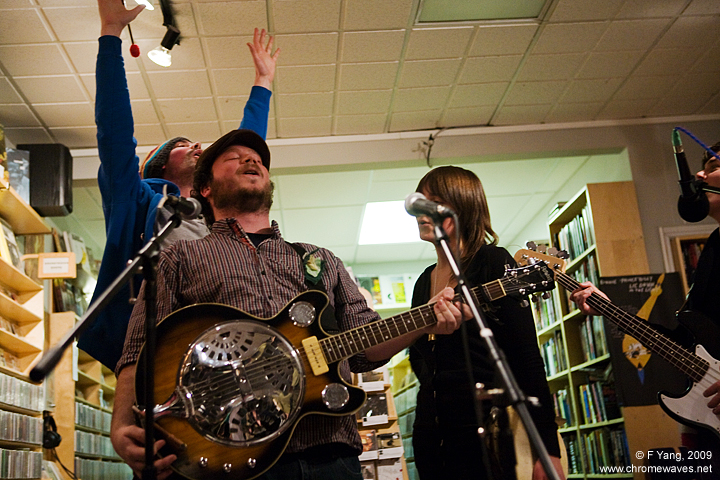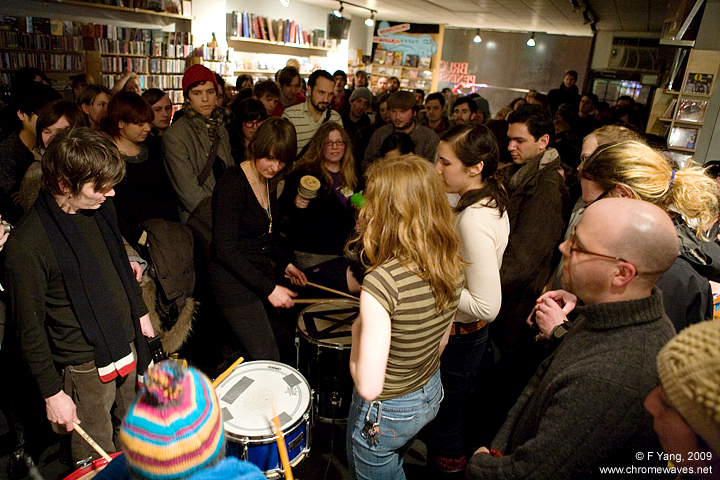 There are stores of all kinds across the city where you can find a similar vibe. Type Books, a cozy indie bookstore that first opened in a location across from Trinity-Bellwoods Park on Queen West, is now showing some muscle, as it's recently opened a new location up in Forest Hill. Even the oft-maligned chain stores, such as Chapters and Indigo, don't discourage readers from grabbing a chair and thumbing through a book in a corner. And culture is more than just "the arts" — if you're looking for the home of the cycling community in Toronto, go no further than Bikes on Wheels or Urbane Cyclist.
Pages Books & Magazines, which resided at the corner of Queen West and John for 30 years until it closed in September 2009, was one of the longest-lived of Toronto's storied independent bookstores. Founded in 1979, Pages was renowned for its support of local small presses, intimidating cultural studies section, and support of homegrown literary events. "Pages has been acting as an artistic hub for the community for decades," says owner Marc Glassman, a film programmer and documentary producer. "Everyone from Atom Egoyan to Michael Ondaatje has spent time at Pages over the years. Being on Queen Street for so long has made us an easy, relaxed venue in which to browse, meet friends' and maybe buy a book."
This raises an interesting question: since these defacto cultural centres aren't supported by any public funds, are chronic browsers under some kind of obligation to buy something — especially during "these uncertain economic times"? I know that I've always felt that twinge of guilt when I've hung out for ages, checking out every disc on a listening post in a music store, or reading dozens of magazine articles' and left empty-handed.
Our distinguished proprietors don't seem to think so. "That's like saying people are under the obligation to love you. As soon as you feel an obligation, the love disappears," says Glassman. "We want to provide the best books and atmosphere possible to our customers. I'd like them to buy books because they want to."
"We love people hanging out in the store," says Davis. "There's a guy named Sal who's a big fan of Elvis, who always asks questions, but never buys anything. And no one minds."
Rotate seems to have the most hard-line of policies, if you can call it that. "All I can do is laugh," says Hallett when asked about browser tolerance. "If you're loud and obnoxious, get out. If you aren't, then please stay. It's no one's fault if they don't have any money. No one's under an obligation to buy anything…but it'd be nice."
In-store show photos by Frank Yang / Chromewaves; bottom photo by Miles Storey