Possibly even outweighing our love of hockey, Vancouver's passion for beer knows no bounds. Not surprisingly, our history with this bubbly brew started even before Vancouver became an incorporated city. In honor of Craft Beer Week in Vancouver, here's a little bit of our illustrious brewing past.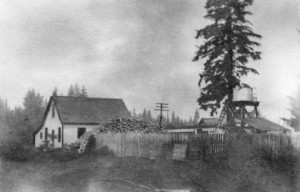 Vancouver had a number of original craft brewers in the 1880's including Columbia Brewery at 1973 Powell Street, Cedar Cottage Brewery at Knight and Kingsway, and the Stanley Park Brewery who were working out of a house just outside Lost Lagoon (where the Tennis courts are now). However, William Steinberger is said to be BC's first brewer when he started "Lucky Lager" in 1858. Lucky would be a long running forerunner in whetting Vancouver whistles until it was eventually bought out in 1958, 100 years later, by Labbatt.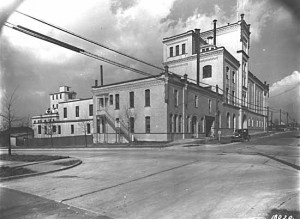 Molson Coors in BC also had humble craft beginnings with a small brewery established in 1882, humorously named Red Cross Brewery. This pioneer brewery was stationed at the base of Hastings Street and functioned as a steam brewery for 10 years before switching to lager in 1892. Red Cross in its heyday outsold all import brands, and one of its creators, E.E. Barker would build the first Mount Pleasant home and develop much of that area. Through a series of mergers, Red Cross would become Vancouver Breweries in 1900, Carling Brewing in 1957, and eventually fall under the Molson umbrella with a buyout of Carling in 1989. A large brewing facility at 12th and Yew built by Carling in 1912, was demolished in 1995 when Molson shut down several Carling operated facilities.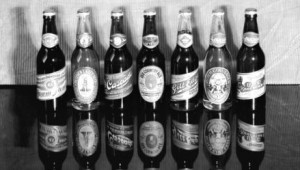 Beginning mid-century, all of these mergers and the subsequent loss of small local breweries was starting to get under the skin of beer enthusiasts. Craving a return to traditional small batch brewing, the mid 1970's saw a group of Vancouverites take a cue from the UK and form the Vancouver chapter of CAMRA, the Campaign for Real Ale, meeting at the Rowing Club in Stanley Park. In October of 1985 the Vancouver chapter would become frustrated with the lack of funding coming from CAMRA's Ontario chapters, and would separate off from the parent organization forming CAMRA BC. The forming of CAMRA in Canada along with a government ruling permitting the return of neighbourhood pubs, allowed craft beer to begin its relatively recent resurgence in popularity. The 1980's would mark a decade as big for brewing as the 1880's with a number of successful local breweries hitting the market between 1984 and 1997. These include, but are not limited to, Bowen Island Brewing Company, Whistler Brewing Company, Granville Island Brewing, and later on Shaftebury Brewing Company.
Now a booming business in Vancouver, several brewpubs in Vancouver are taking part in Craft Beer Week, including Yaletown Brewing Company who are partnering up with VHF next week to savour brewing history in Vancouver. So get out there this week and support the pioneering spirit of our forefathers with a malty, flavourful craft beer, and make sure we don't have to wait until the 2080's to get another resurgence of this frothy art form.
Research:
The Greater Vancouver Book, Chuck Davis. 1997.
CAMRA BC website, Vancouver chapter.
Roundhouse Community Centre blog, Does Craft Beer live up to the hype? May 22, 2013.
Photos courtesy Vancouver Public Library Online Resources and City of Vancouver Archives.