What does design mean to you? Do you think it can make a difference in this world? According to the organizers of the inaugural Vancouver Design Week (VDW), it most certainly does. But more importantly, why is design important to you? This was the question posed at the Chambar launch on September 4th, where everyone was asked to fill out a card and pose in front of a camera with their answer, the images providing a backdrop for the presentation later on.
On the cards we were asked to fill in the blank, specifically 'Design is/can ____.' Even Mayor Gregor Robertson participated, appearing in person with Andrea Reimer to endorse the event, adding that it was also being run concurrently with the City of Vancouver Urban Design Awards. Mayor Robertson also mentioned that next year they would be dropping 'urban' from the title in order to allow for non-urban designers, like the cuisine and fashion ones that are participating in VDW, to be eligible for the awards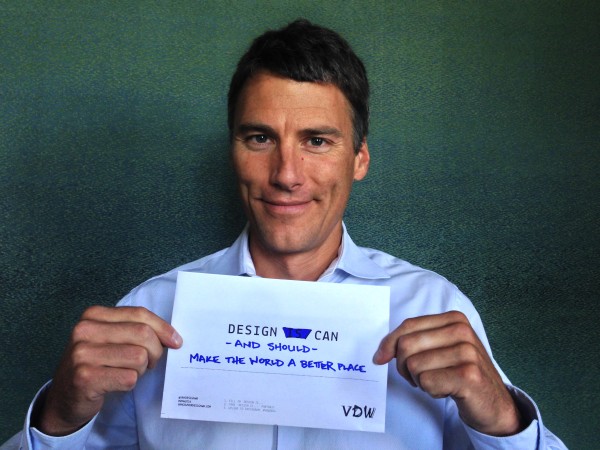 So what is VDW? As stated in the mission statement:
Vancouver Design Week is city-wide platform, invitation and call to action – to celebrate established and emergent design talent; to spotlight broad spectrum design innovation; to cross-pollenate and empower designers and design-thinkers across disciplines, and to leverage the potential of design for transformative agency and holistic capital in Vancouver, and beyond.
Sponsored by Dialog, the Metro Vancouver Chapter of the RAIC, Emily Carr University, and Cause + Affect among others, VDW is a multi-design discipline, multi-venue event being put on by architects,  graphic designers, and more – all of whom have generously volunteered their time. Many already well established annual events like IDS West and Pecha Kucha are happening during the two weeks,  running from Sept.15-28.
Designers will open their offices to the public in an ongoing event called Open Studios, along with other VDW sponsored events. And as the driving force behind VDW, Jennifer Cutbill, pointed out during her presentation, Vancouver is arriving a little late to the party as 74 other cities around the world already have Design Weeks, including New York, Beijing, Portland & Seattle.
Kudos to her and the other volunteers to make it happen!
A few highlights:
Monday, September 15th – AIBC Gallery Exhibition Opening at Victory Square, featuring Conceptualizing the Technical being put on by UBC SALA.
Tuesday, Sept. 16th – P4A at Vancouver Special on Main Street, also the official VDW launch party.
Wednesday. Sept. 17th – Architecture Block Party hosted by HCMA.
Thursday. Sept. 18th – Pecha Kucha Night, Volume 34 at the Vogue Theatre.
And many other talks, tours, exhibitions, pop-up venues, and more!
***
For more information, visit the Vancouver Design Week website. And for information about how to become a volunteer, contact kourosh.mahvash@gmail.com.