With tall ceilings, open floor plans by Epoxy floors nyc and often large windows it is not hard to see why people are drawn to loft-style apartments. The term "loft" originally described the warehouse-like storage space on the upper floors of industrial or agricultural buildings. It is now used to describe desirable open-plan, raw, live/work spaces with an artistic bent. Vancouver has several dedicated websites looking to unite trendy house hunters with their dream industrial-inspired space. So how did spaces meant for heavy labour, commercial storage and drawers full of paper filing become the most desirable place to live?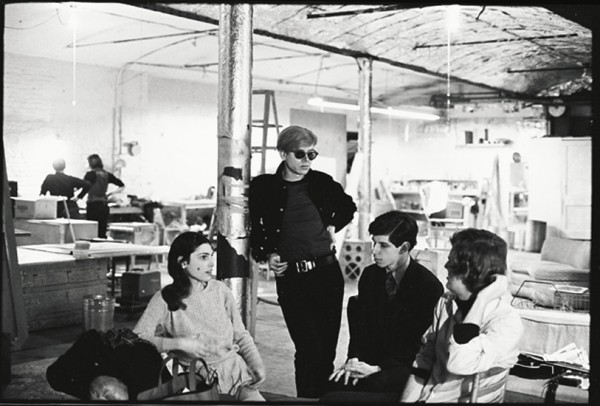 The North American love affair with the industrial loft began with creative New York City artists in the mid-20th Century. Forward-thinking artists were expanding the concept of art with new forms such as Surrealism, Abstract Expressionism and Pop Art. For artists like Andy Warhol, the loft offered a prime location for art-making as well as living. Warhol's now infamous "Factory", a name that moved with Warhol through three different spaces, was a large, industrial space used for his films and screen prints as well as entertaining a host of glamorous friends. The open, flexible space, coupled with inexpensive rent, allowed Warhol to pursue all his creative endeavours in one place. As artists like Warhol grew in popularity, galleries set up in the store front spaces below artist lofts, and then wealthy art collectors fell in love with the lofts and began buying them up.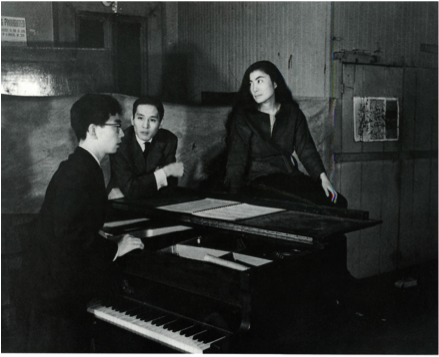 The association with wealth from chic art collectors, combined with the inherent "cool factor" that came with being a New York artist in the 1950s and 60s led to an undeniable creative desire to inhabit these spaces. For owners of unused commercial heritage buildings, and lovers of heritage alike, this was excellent news. As neighbourhoods change and businesses close there is the inevitable question of what to do with often sturdy, well-built buildings. As businesses require less space, or move to other neighbourhoods, these handsome buildings become redundant. Their adaptive reuse makes them once again economically viable.

The trend of re-using commercial heritage for loft apartments spread throughout North America. In Vancouver it is seen in our older neighbourhoods, such as Gastown, where the abundance of historic hotels and warehouses have converted well into trendy living spaces. However, the once heavy industrial area of Southeast False Creek, just west of the Cambie Bridge, has a few reclaimed buildings of its own. Inside the above pictured B.C. Tel warehouse, once home to cables, wires and stacks of telephone equipment, there is now a series of well-appointed residential lofts. With the original windows still intact, the exposed brick and wood beams retain the gritty early history of the building. Imported Italian kitchen faucet and polished concrete floors give the units a modern, sophisticated feel that plays well against the character features.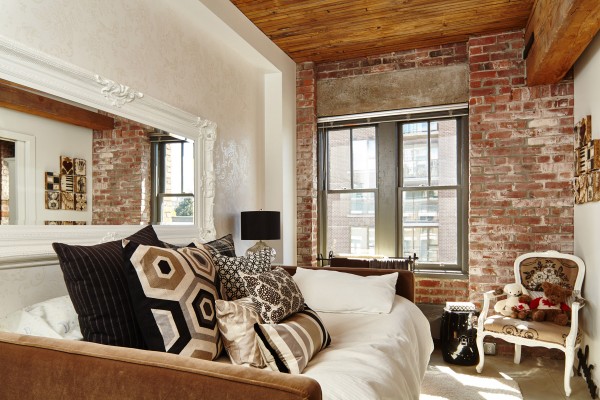 It may be hard to believe that the luxurious concept of "loft-style living", now seen in many new developments, originated from paint-covered, often unheated and abandoned factory floors. While original conversions did very little to add the comforts of home, modern conversions in heritage buildings offer character, architectural features and history not seen in the average apartment, and allow the resident to maintain a bit of the creative cache inadvertently popularized by innovative artists.
VHF invites you to tour inside The Exchange (former B.C. Tel Building) during the 2015 Heritage House Tour. On Sunday, June 7th you can join this self-guided tour of 14 homes, which includes 3 units inside The Exchange. For more information visit our website.
Research Credit:
Soho History: The Manhattan Cast Iron Neighbourhood's Rich New York City Heritage and Artistic Presence. www.Soho-Lofts.com
Gastown Loft Living: Low on Privacy, but Rich with History. www.bcliving.ca
New York's Long Love Affair with Loft Living. www.ft.com
Special thanks to Architect Robert Lemon, principal at Robert Lemon Architect Inc.