Scale model of Science World allows the public to affect the skyline of the iconic dome with their hands
Tangible Interaction, a Vancouver-based art and design studio, announces OH! an interactive art installation that allows participants to control Vancouver's night skyline by changing the lights on Science World. Covered with 240 sensors and LEDs, a scale model of the geodesic dome can sense the movement of people's hands, altering the lights on the iconic building in real time. This installation will open to the public starting on August 4th at 9:00 pm.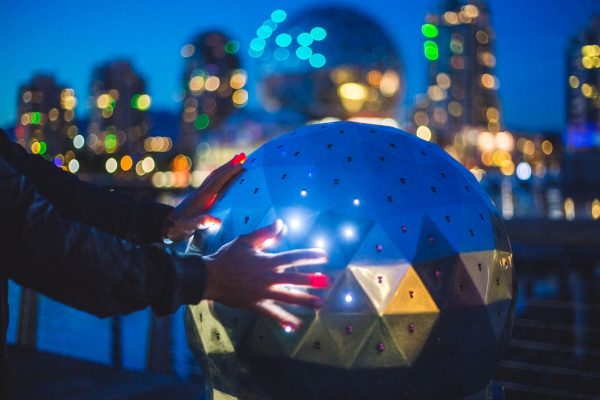 "When you touch the small interactive model you are really touching the whole city," said Alex Beim, Founder of Tangible Interaction.
What I really want is for people to be present in the moment, and feel connected to the city and people around the installation. The goal was to create a space for social interaction and we feel that OH! does just this.
The data captured by the sensors is sent in real time through a wireless cell phone network to Science World and processed by a custom piece of software Tangible engineered to control the light animation. There are six different animations that have variations in colours and patterns, including sparkles, bands, waves and more.
"It's been a pleasure to once again work with Tangible Interaction on such a sensory experience," said Tom Cummins, Director of Exhibits for Science World.
Working together at the intersection of art and science to create experiences that evoke a sense of wonder and engage the public at this scale is super exciting.
Details:
This free installation, funded by a grant from Creative BC and in collaboration with Science World, is open to the public starting on Friday, August 4th at 9:00 pm. The mini dome will be located outside Tap and Barrel in Olympic Village, located at 1 Athletes Way and will be open every Friday and Saturday in August from 9:00 pm to 11:00 pm.
Since its launch coincides with PRIDE weekend, Science World will light up with rainbow colours and will be open on Friday, Saturday, and Sunday for the first weekend.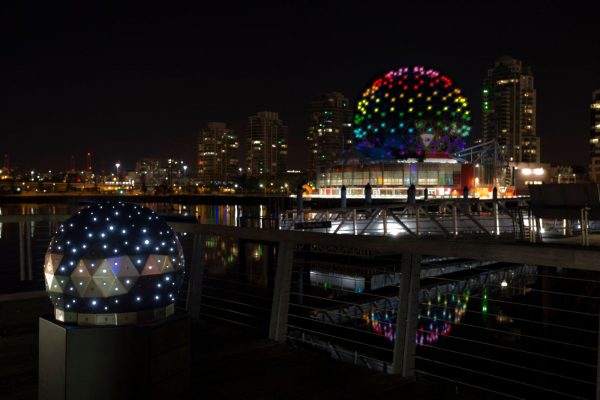 ---
About Tangible Interaction
Established in 2006, Vancouver-based Tangible Interaction is an interactive art + design studio with projects all around the globe. Led by founder and Creative Director, Alex Beim, the team is a diverse mix of talent spanning graphic and industrial design as well as programming, electronics engineering and production. Tangible Interaction creates public works of art that allow people to engage in the present while opening up dialogue to create meaningful conversations.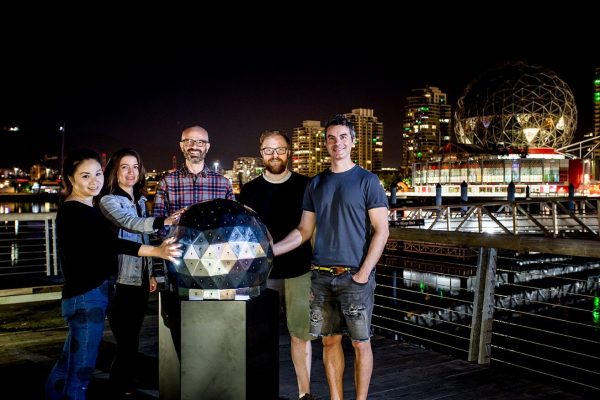 Tangible Interaction is known for producing art installations and public works all over the world working with major brands such as Ford, Adidas, Chanel, and MTV. Notable local installations and events include the public works for the 2010 Winter Olympic Games, Vancouver Aquarium, Capilano Suspension bridge and more.
 #OHYVR