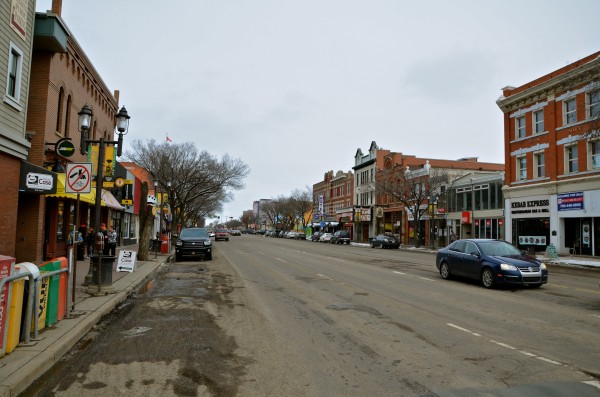 There's just something inexplicably cool (to me) about seeing a photo of a horse drawn carriage filled with a moustachioed brass band circa 1907 lounging outside of the building where you drink your coffee and check your emails each morning. Maybe it's our country's youth, our collective desire to time travel or possibly our need to experience a bit of history in a place we have an actual connection to (I'm leaning towards time travel)?
Whatever the reasons, I just love seeing historical photos and images of places that I know and love  juxtaposed with their current condition and I'll be sharing some of my favourite 'historical spaces' with you.
This first group of shots is from historic (and currently quite vibrant) Whyte Avenue. At the top is a postcard printed in Great Britain in 1910 for the Valentine and Sons publishing company followed by the same streetscape a century later. Below is a shot from 1913 with the iconic Strathcona Hotel in the front right built in 1891 to service the End of Steel railroad terminus across the street and the vital blocks of retail buildings surrounding it. Many of the buildings in both images can be recognized in the present day photo but unfortunately the streetcars were removed in the 1940's.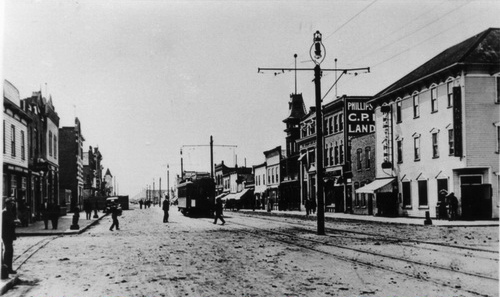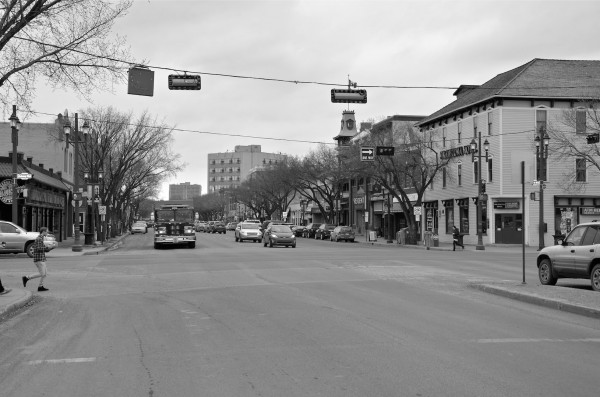 The second set shows the evolution of the South Edmonton Post Office building and its neighbours, which now includes a large undeveloped site where the Raymond Hotel once stood. A gas station was removed from the lot in 1998 and a lengthly remediation process ensued, since June 2012 the site is now clean which has spurred residents into enthusiastically speculating about new developments.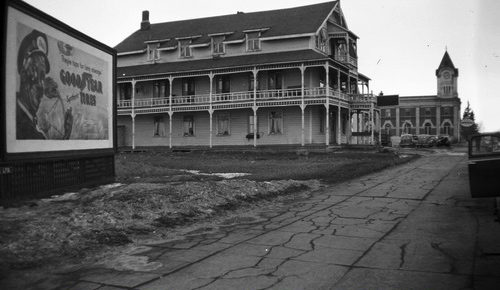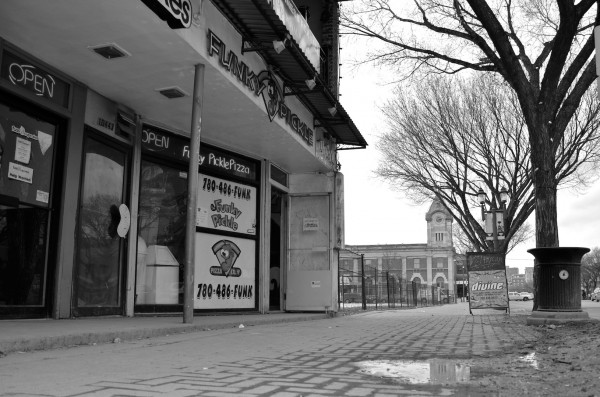 The Renford Inn and The People's Pub were a Whyte Avenue fixture until the mid/late 90's when the building transformed into the Varscona Hotel and O' Byrnes Irish Pub, developments that have been viewed as both catalyst and template for the design direction Whyte Avenue has taken since.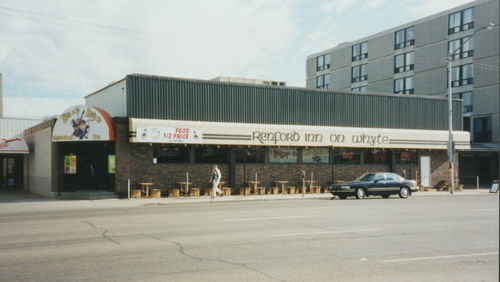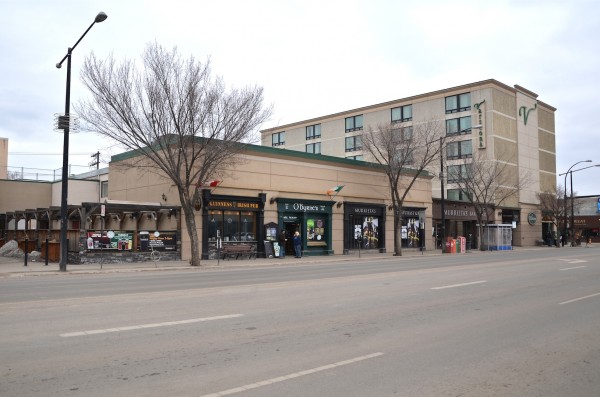 All historical photo's © City of Edmonton Archives and the Peel's Prairie Provinces digital initiative from the University of Alberta, All photos taken from 2013 by Kurt Borth