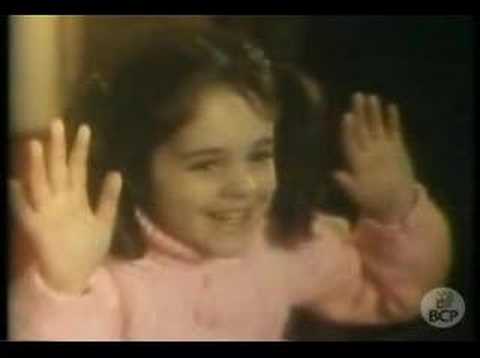 By now, most of you have probably seen Il fait beau dans l'métro, a 1976 television advertisement for Montreal's metro and bus system. In today's Gazette, though, I look at the ad's origins how it has been embraced online as a kitsch icon. An excerpt:
Il fait beau dans l'métro was created by BCP, a Montreal-based ad firm whose founder, Jacques Bouchard, pioneered the use of distinctly Québécois cultural references in French-language ad campaigns.

"BCP's role was enormous," recalled Marie-Claude Ducas, editor of Infopresse, a marketing magazine. "It was the first Québécois ad company. It played into the Quebec star system and even helped build it."

"It was a formula: you needed a good jingle and a couple of well-known people and you had a hit," said Yves Gougoux, BCP's current president.

By 1976, BCP had launched several hugely successful ad campaigns whose slogans became catchphrases in Quebec.

For the Montreal Urban Community Transit Commission, the goal was simple: associate Montreal's bus and subway system with the francophone cultural renaissance that was under way at the time.

To do that, BCP hired dancers from the Grands Ballets Canadiens, brought in two rising TV stars, Marc Messier and Christine Lamer, and crafted a catchy jingle.

"It's one of the slogans that people remember," said Ducas. "It's so catchy that people identify it with the era. They still repeat it and it still appears in the media."

According to Gougoux, Il fait beau dans l'métro crafted a brand identity for the bus and métro system that lasted for years.

"At the time, taking the métro was for people who couldn't afford a car. We wanted to say that it was always warm, sunny and pleasant in the subway. Ads like this give life to brands."
Part of the article looks at the STM's current marketing efforts. Isabelle Trottier, the company's director of marketing, tells me that a lack of funding in the 1990s and early 2000s hindered any attempt to launch an ambitious publicity campaign or develop a strong brand. Now, though, money is flowing and the STM's marketing efforts are once again gearing up. Right now, for instance, the STM is sponsoring the Festival du nouveau cinéma, which offers metro and bus pass holders a two-for-one deal on tickets for matinée films.
Trottier also hinted that next year, when a new smart card payment system is launched, Montreal will see big changes to the bus and metro systems, including increased frequencies.
Another part of the article deals briefly with other forms of public transit pop culture, including the metro-themed t-shirts sold at Jenx & Co., a boutique at the corner of Clark and Bernard, and Spacing's own subway buttons, of which 75,000 have been sold over the past two years. The creators of the Il fait beau dans l'métro Facebook group also tell me that they're interested in creating a t-shirt based on the old advertisement.
By the way, for anyone interested, the STM has a page on their website outlining all of its past ad campaigns. Unfortunately, it's only in French, which means that some English campaigns might be missing. Over at Montreal City Weblog, for instance, Kate McDonnell alludes to an English equivalent to Il fait beau that went something like this:
Let's go by metro
Let's go by the bus
Let's go by metro, by metro, by the bus.
Does anyone have more information?