Across from the south lawn of the Museum of Nature is an unassuming low-rise apartment building that, one can discover upon a bit of curious exploration, is actually the threshold to one of Ottawa's most inspiring rental housing developments in recent years.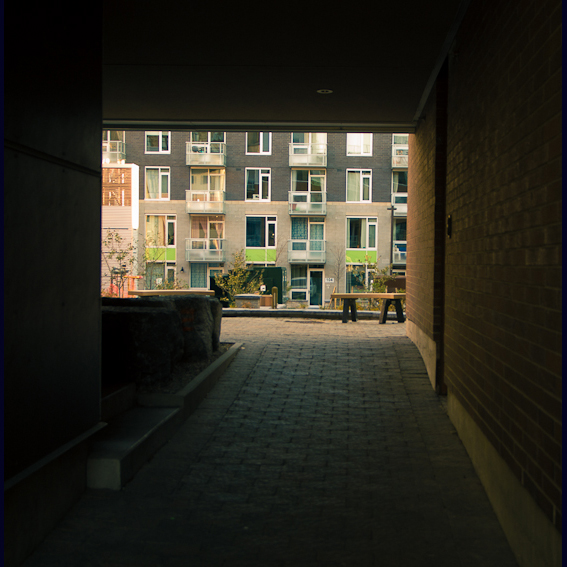 Completed in 2011 in partnership with Barry J. Hobin Architects, the Centretown  Citizens Ottawa Corporation (CCOC), Halsall Associates Ltd engineers, and ZW PMI project management, the new Beaver Barracks project has successfully brought affordable, accessible, and environmentally responsible rental housing to the downtown core.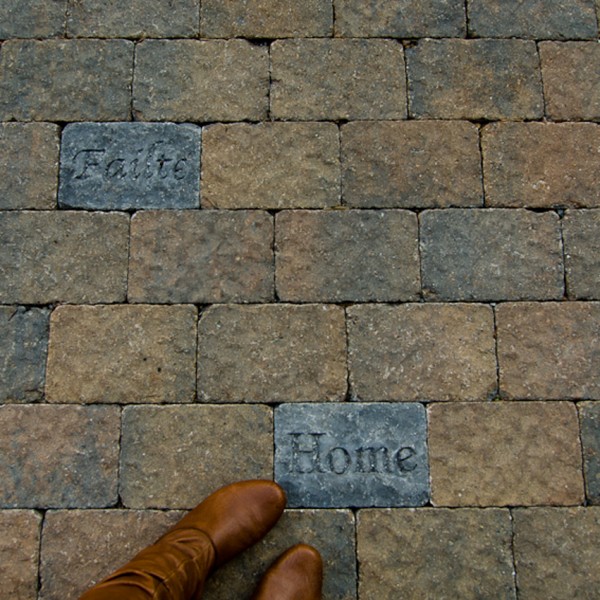 The project's threshold is a short pedestrian passage that leads from Argyle St to a bright courtyard containing neat community garden plots maintained by the project's tenants.  Dubbed Victory Gardens, the garden acknowledges the site's history as the home of the Royal Canadian Air Force Beaver Barracks in WWII.  Framing the community garden on either side are stacked townhouses and, to the south, a 7-story façade with white and lime green accents, which provides a cheerful backdrop to the space.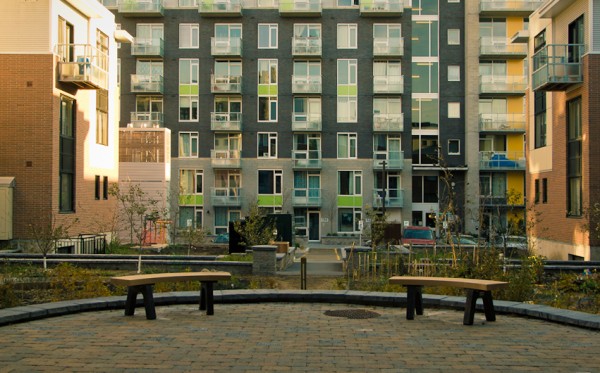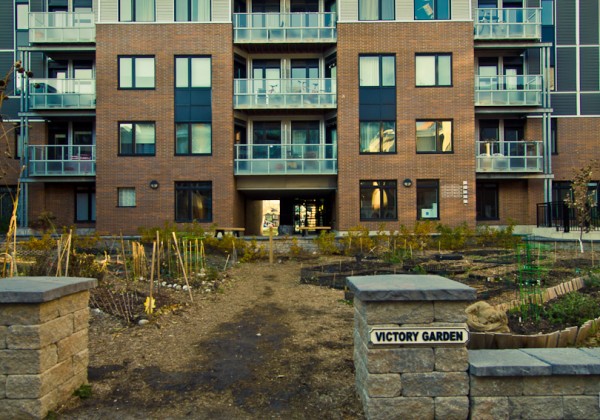 With 254 rental units ranging from bachelor apartments to 3 bedroom townhouses spread over 5 buildings, the Beaver Barracks projects has succeeded in bringing density downtown while maintaining a very 'human scale'.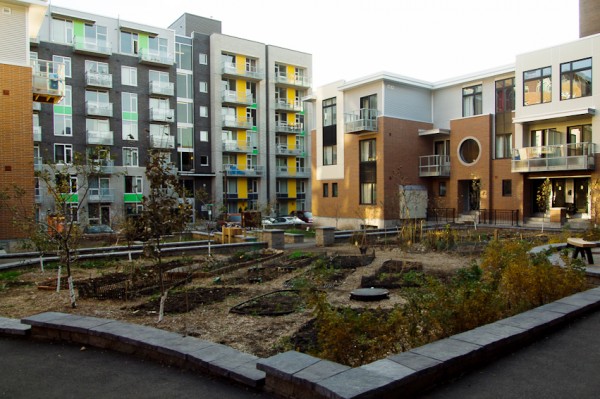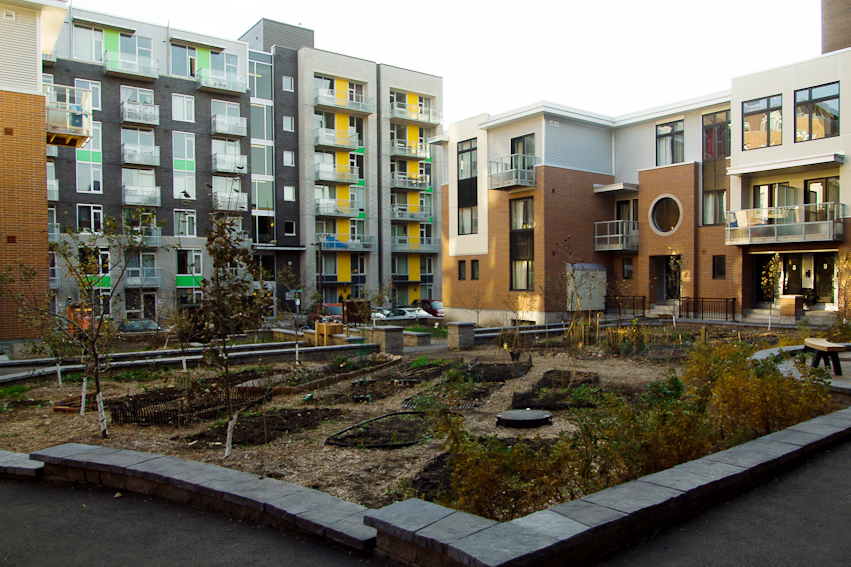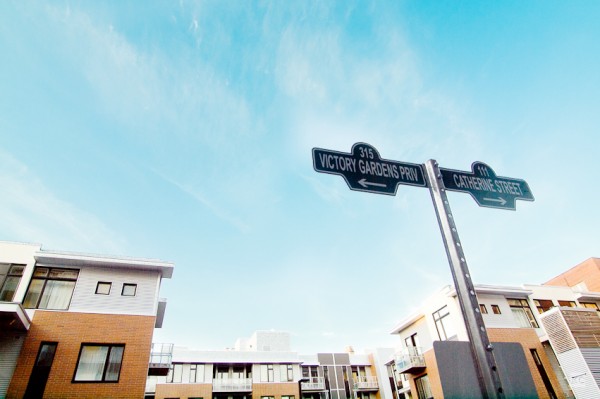 The project's community gardens, resident meeting rooms, rooftop terraces, bicycle storage, sustainable heating and cooling methods, and integration of mixed-uses are the ideals currently being explored and dreamed of in architecture school design studios.  That these ideals were constructed in real life, and made financially accessible to families and lower income citizens, is indeed a victory for urban Ottawa, and an inspiring model to learn from.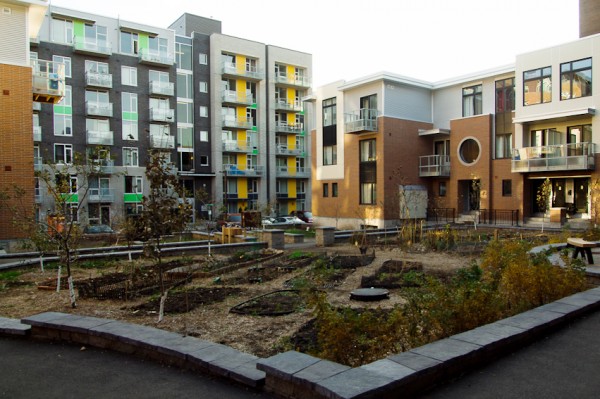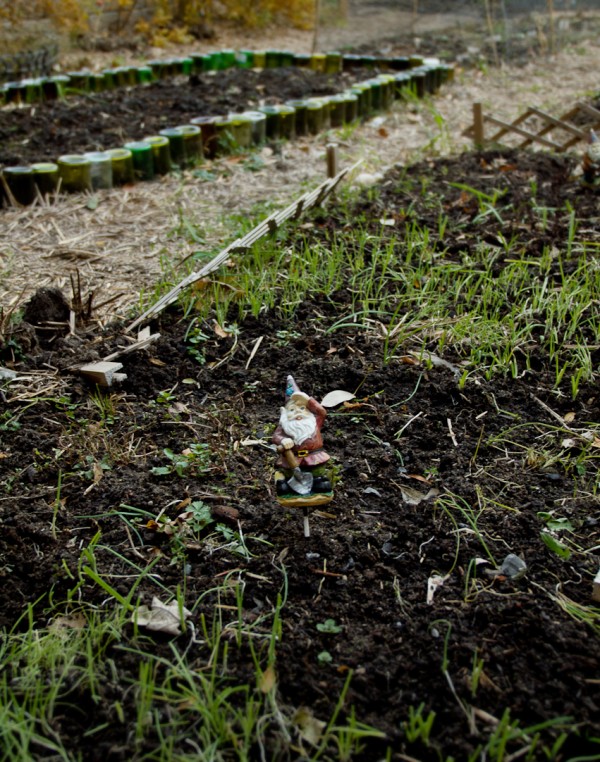 The Beaver Barracks was a finalist for the 2013 World Habitat Awards. For more on the project, visit beaverbarracks.ca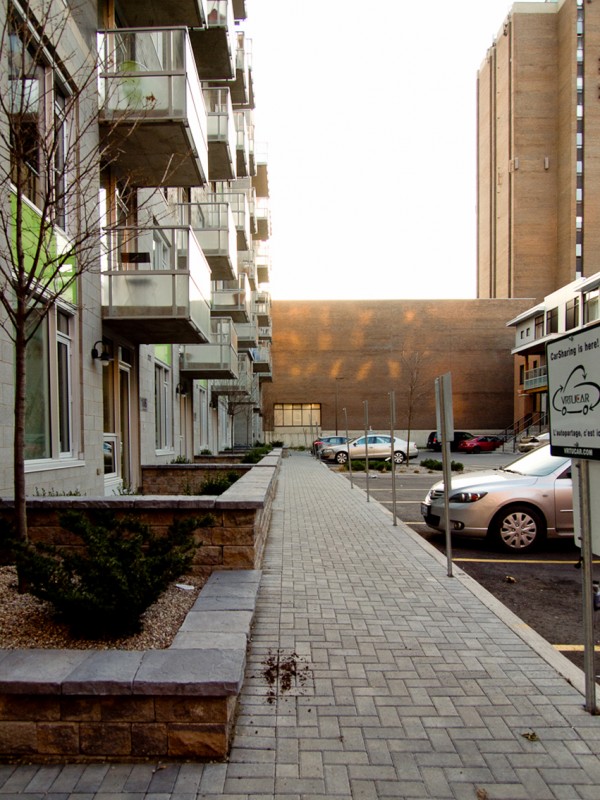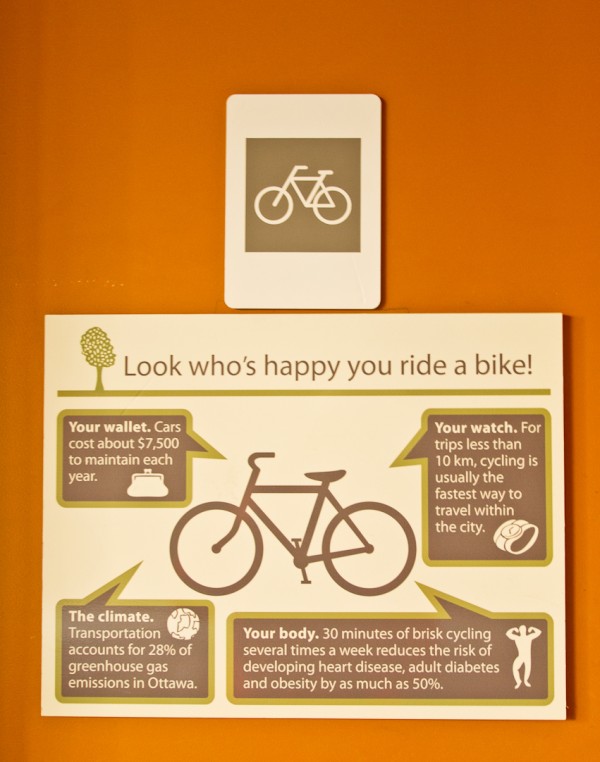 Text and Images by Kristina Corre