Everybody lives and breathes in architecture.  All urban dwellers have stories of how we move through the built places of the city and all the spaces in between, of how we shape our rooms and lawns and balconies and work places, and how in turn -as Winston Churchill famously stated: "those [built spaces] thereafter shape us."  It's an exciting thing, then, that a new generation of those educated in architecture — whether licensed, practicing architects, students, or theorists — are opening up and making discussions about the possibilities of architecture more and more accessible to those beyond the usual -and often intimidating- architectural inner circle of wealthy patrons, fellow academics, and professional colleagues.  Carleton's Azrieli School of Architecture and Urbanism alumni and architectural theorist Sarah Gelbard is of this new generation of intellectually accessible architects, and last Saturday audiences at the TEDxElginSt conference, both online and in the theatre of the Canadian Museum of Nature, were treated to a delightful talk about Gelbard's ideas of, and experiments in, practicing space.
The idea of space, as Gelbard defined it, is just a neutral location or an abstract point on a map.  Space is not really anywhere in particular until it is infused with some narrative or lived experience.  This infusion of shared events and social practices – of rituals, traditions, or even the smallest joyful disruptions from daily routines – are what it takes to turn spaces into meaningful places; this is what it takes to turn anywhere into somewhere., and this is what French scholar Michel de Certeau was getting at when he wrote, "place is a practiced space."  With this idea as a point of departure Gelbard has, both independently and with a group of peers, been playfully challenging the relationships between Ottawa's city dwellers and their neutral, everyday, passed-through spaces.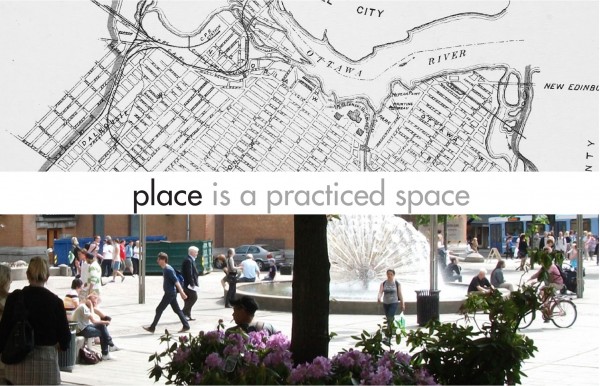 Lending themselves to the Rethink, Rebuild theme of the TedX conference, these experiments were played out in transitway stations and in and around parking spaces in downtown Ottawa. They were a means to rethink the potential value of these neutral spaces, and to literally build opportunities for shared experience and new social practices.
The first of these experiments involved a guerilla-style installation of swings and hopscotch courts along the transitway by Gelbard and a group called Impromptu Playground.  The group was interested in the juxtaposition between work and play and thus chose bus shelters in Ottawa's downtown office district as the sites for their experiments.  Stickers placed on swing sets encouraged skeptical office workers and transit users to "pause and play."  Though the hopscotch courts were promptly washed away, and the swings generally met with suspicion, the group did witness a bit of joyful disruption to the everyday as a handful of people sat down to swing, and -in what's become a favourite anecdote from the experiment- an enterprising homeless man claimed the swing as his own and began charging $1 per ride.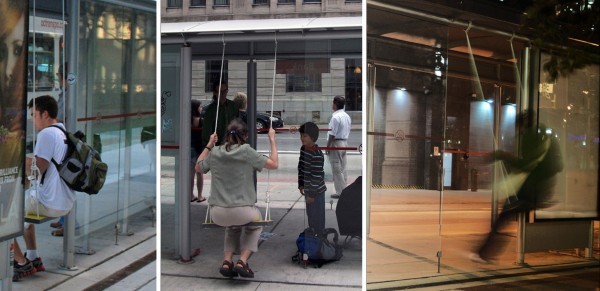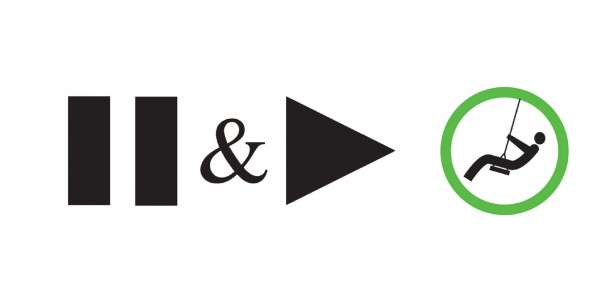 Impromptu Playground's next experiment more concretely and boldly brought the idea of reintegrating play into urban space and daily life by participating in International Park(ing) Day.  Initiated by Rebar Art & Design studio, Park(ing) Day encourages people around the world to bring new value to the precious urban real estate of parking spots by reclaiming the spots for people, for fun, and for play.  Though the Impromptu Playground group was nervous, Gelbard shared, they put money in the meter for an on-street parking space in the Market, rolled out some Astroturf, put down planters and hacked IKEA furniture, and waited to see if people would pause and play in their parking spot parklette.  Although the group was again met with a bit of skepticism, overall the project was met with lightheartedness and joy from passersby – at least until the competition for parking spaces rose to its fierce peak around dinner hour.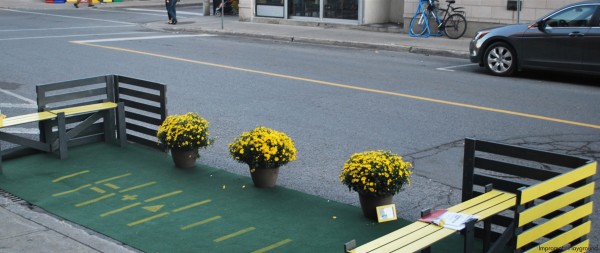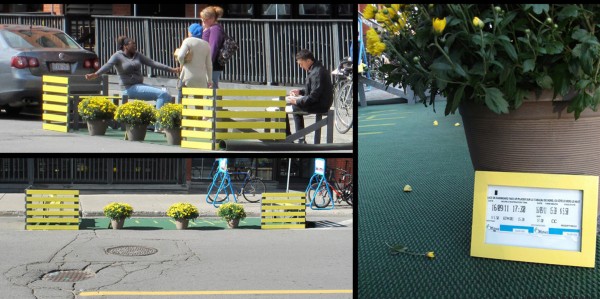 Park(ing) Day's questioning of the non-car related value that can be given to a parking spot informed the last project shared during Gelbard's talk.  For Gelbard, on-street parking spaces provided ubiquitous blank canvases and points of departure for re-envisioning and re-engaging the city.  With her park_ingOttawa project, she directly confronted the public with the question of what kind of place a parking space could be, if it were to be reclaimed for people and not cars.  Signs were also crafted and left with sharpies around parking spaces, encouraging passersby to write or tweet in the possibilities.  The responses varied from the straightforward (a parklette), to the whimsical (a comfy couch for kitties), to an admanant (metaphorical) flipping-the-bird for even the suggestion of taking away parking.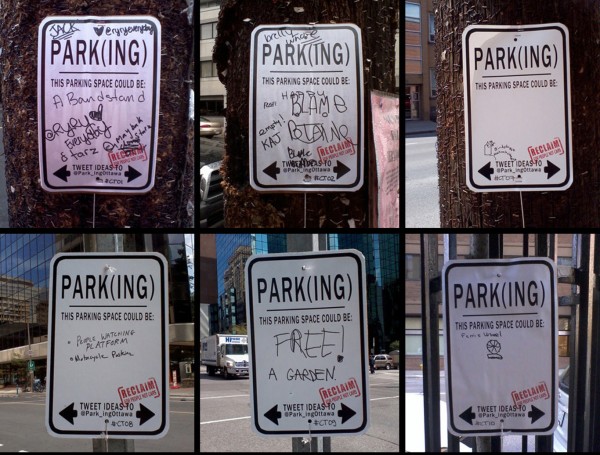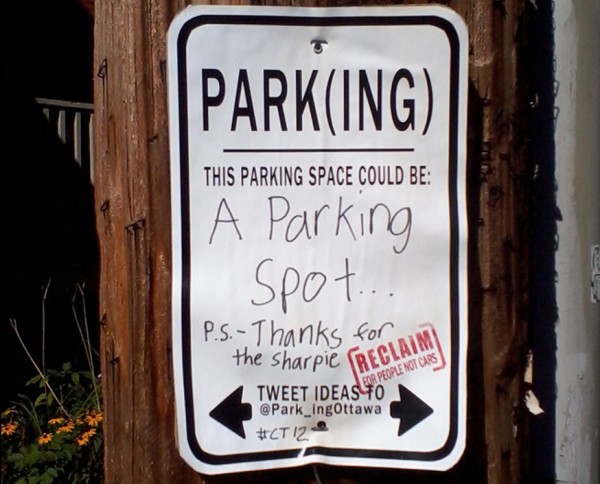 The ghost of Gelbard's park_ingOttawa project can still be found online on its wordpress site. Gelbard's interests in the possibilities of engaging with a virtual audience and crowd sourced ideas is a practice of her intellectual accessibility.  While there was a lot of heavy, intense research and cultural and architectural theory behind the playfulness of her experiments, Gelbard is thrilled that the mostly non-architectural audiences of the TEDx talk were able to follow her weaving of theory and practice and connect with the poetic sense of place making.  As the audience applauded in the theatre Saturday afternoon, it felt like a new imagination had been sparked in the minds of Ottawa's Rethinkers and Rebuilders, churning with questions of how they could make their own places within the city's many unused, and under appreciated or valued spaces.
***
Sarah Gelbard is  a graduate of the Azrieli School of Architecture and Urbanism, as well as co-director of yowLAB: an informal group of design and urban enthusiasts who meet regularly to discuss project ideas, films, and current events over drinks.  All are welcome, and there are no fees to join.  Check their facebook and twitter profiles to keep up to date with their meeting times, projects, and ideas.    
Story by: Kristina Corre
Images by: Sarah Gelbard (slides from TEDxElginSt presentation)