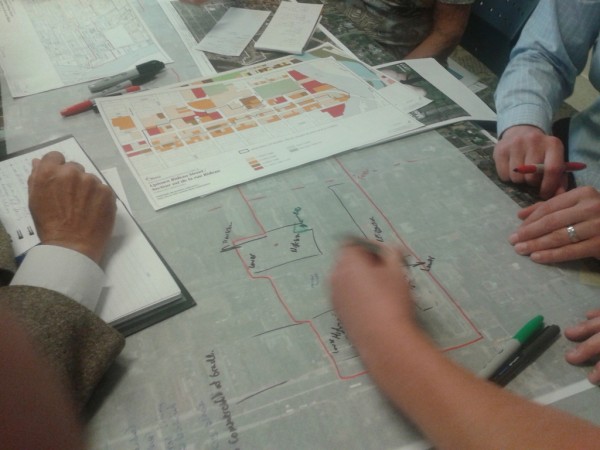 Image: From the Uptown Rideau CDP Workshop – 28 May 2014
Location: Rideau Branch of Ottawa Public Library, 377 Rideau Street, Ottawa, ON
Date of photo: 28 May 2014
Photographer: Dwight Williams
If you've never been to a community development plan workshop, it'll be worth your time to take a look. I did just that last week after learning of this one held at the Rideau Branch of the Ottawa Public Library.
This particular workshop's purpose was to encourage local residents, regular visitors, and other interested parties to speak up – and map out – the changes they'd like to see along the Rideau Street corridor between King Edward Avenue and the Ottawa River over the next twenty years. Particular attention was paid at this session to transportation infrastructure for pedestrians and bicyclists, how new buildings might be designed to add to the look and feel of the neighbourhood, and changes to land use policy.