One afternoon in the fictional town of Passing B.C., a bike courier has been found murdered. Everyone in the town is considered a suspect, including his keen boss, train conducting fiancé, and the town's anti-bike mayor.
From the safety of our local subway platforms, we get to watch the story of Murder in Passing slowly unfold the dark roads of each prevailing character.
The series is written and directed by John Greyson (Fig Trees, Zero Patience). Murder in Passing is the first ever-serial killer narrative made for commuters and is shifting the landscape of Toronto art. This transmedia whodunit series is not only making the commute more bearable, but it's also connecting the community to their public spaces.
Shot in a shady film noir style, the silent 30-second episodes are screened every 10 minutes on TTC platforms. Friday episodes will be repeated on the weekend until the last episode that will be airing on March 1st. Additional clues and past episodes of Murder in Passing can be found on their website and their Twitter page has daily detective tweets that are also be appearing in Metro.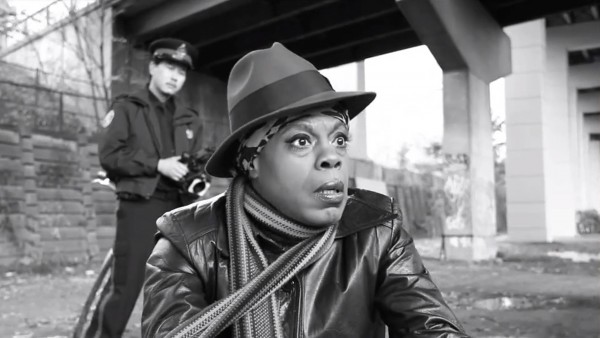 While it still harkens back to the origins of murder mystery movies and shows, Murder in Passing also touches on social issues such as gender, environment, and urban planning by reflecting on Toronto's history and real-life national incidents.
Sharon Switzer, Pattison-Onestop's arts programmer and curator, is changing commuter expectations and consumers shopping experience from screens with free public arts programming with Art in Transit since 2007, where the idea began for Murder In Passing.
"When I started standing on subway platforms and watching people looking at the screens, I realized that the people who watch the screens are mostly commuters who take the same path to work every day and see those screens everyday in a ritualized way," said Switzer. "An interesting way to reach out to those people would be a serialized narrative where every day on their way to work they could get a new part of the story."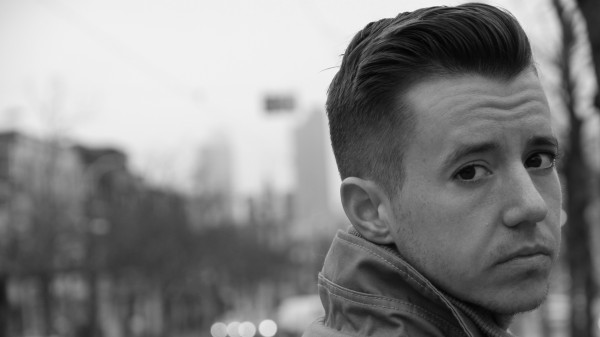 Art in Transit, who received the screen time from Pattison-Onestop, initiated the idea to show Murder in Passing on TTC screens. Public art displays help to energize the social and cultural knots of our community and national pride.
"Art enhances our lives. Art is an important part of our cultural lives as citizens," said Switzer. "It allows artists to reach a broader community, a community of people who probably wouldn't have thought to go searching up that type of work. And also give the public a chance to see something they wouldn't normally see. It gives them a break from the commercial products that are normally on the screens."
Art in Transit's media reaches a daily audience of 1.3 million people on the 300 screens across Toronto's subway stations. Recently, Art in Transit launched in shopping centers across Canada. The curated arts program launched on January 14, 2013 on Pattison's digital mall network, screening every 5 minutes reaching more than 5.5 million people.
"It's a really great idea," said Marie, 26, watching from Isligton Station. "Being an artist myself this is a new way of sharing with the public how powerful art can be on a city."