Distinctive green glass bottles make their way down the conveyor belt in a seemingly never-ending line, waiting to be filled with Toronto's own pilsner.
The Toronto-born Steam Whistle Brewery produces pilsner at the John Street Roundhouse, and has been since its first batch rolled off the lines in March 2000.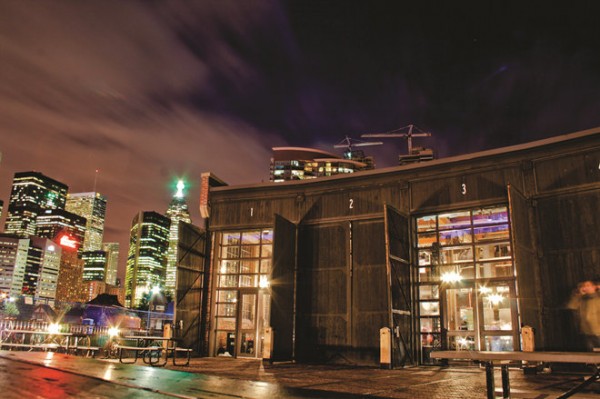 Steam Whistle started from an empty structure that used to be a Canadian Pacific Railway steam engine repair facility, which was built in 1929. The brewery took over in 1998 and repurposed the building to create a home for Steam Whistle. The Steam Whistle dream started with three men — Greg Taylor, Cam Heaps, and Greg Cromwell — sitting around a campfire. They were colleagues at the Upper Canada Brewery Company in the late 1980s and early '90s before it was bought out by a national brewer and they were laid off.  They wanted to run their own brewery to create a pilsner made with all natural ingredients — a pilsner which is now among the most recognizable in Toronto.
David Taylor, studio manager of international design firm Ware Malcomb, helped design the brewery alongside William Hurst Architects in 2007. WH Architects designed the original 1999 construction of the Steam Whistle Brewery, as well as a 2007 expansion. The team took into account the structure's architectural heritage; you can still the original brickwork in the front entrance and the Douglas fir timber framing is still intact. By acknowledging and preserving the building's heritage in their repurposing, the architects created an iconic home for the brewery.
The John Street Roundhouse sits across from the CN Tower. In keeping with the sight's locomotive roots, a miniature railroad goes around the outside of the factory making stops at heritage railcars, water and coal towers, and a functioning turntable, each accompanied by a plaque describing its former function.
The Canadian Pacific Railway constructed the Roundhouse between 1928 and 1931. It had 32 engine repair bays covering 100,000 square feet and accommodated 40 passenger trains a day on their way to and from Union Station. Since locomotives are incapable of reversing on their own, the turntable was used to change the direction of the train engine. The turntable was removed in 1995 and stored inside the Roundhouse until 2007 when it was reinstalled.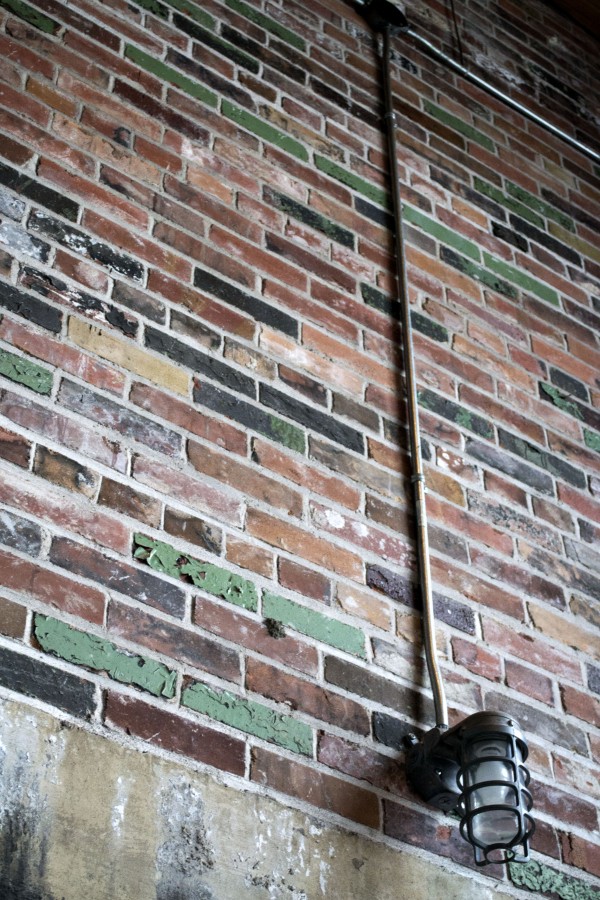 "We're in the centre of everything. Steam Whistle is more than a factory, we gather the community together," said Sybil Taylor, Communications Director for Steam Whistle. "We welcome people to come in and educate them about our beer and the history of the building.