In the midst of the Toronto Spring in early 2012, TTC chair Karen Stintz posed a question to me that has stuck in my mind ever since: "How do we know we've made a decision?" she wondered as her faction on council fought valiantly to reverse the ridiculous course set by Mayor Rob Ford when he decreed, on his first day in office, that Metrolinx down tools on the $8.7 billion transit plan approved by the McGuinty government in early 2010.
As history and the council record will show, the Stintz 26 ultimately prevailed, with Metrolinx and the City finally signing a deal last year for the four major projects. Council and the public debated the phony subway/LRT dichotomy every which way to Malvern, and then a decision was made.
Why Stintz and others insist on endlessly re-litigating that decision — by pushing to extend the Bloor-Danforth subway to Scarborough Town Centre instead of replacing the RT with an LRT — is not merely a mystery. It also throws her leadership judgment into question, largely because she's now leading a group that is committing precisely the same sin as Ford did in 2010.
In a craven and deeply ironic bid to win votes in Scarborough next year, both sides are agitating to re-open the Metrolinx agreement, thereby creating more years of delay and forcing untold additional costs onto future taxpayers.
It's unseemly, dishonest, fiscally irresponsible, and disappointing. Stop.
There's a second dimension to this regrettable gambit that rarely gets discussed, and that is the opportunity cost associated with the incremental outlay for the subway extension (which is either $925 million or $500 million, depending on whom you believe).
Set aside, for a moment, the reality that council hasn't identified the funding source, and seems unlikely to commit itself to the funding. My question is, what is the return on investment for the extra funding required to upgrade the line from an LRT to a subway? Will this change in plan produce more economic activity in that corridor? Will council approve more development that wasn't heading towards those stops already? And besides the infrastructure spend itself, are there going to be other spin-offs that wouldn't have been forthcoming with an LRT?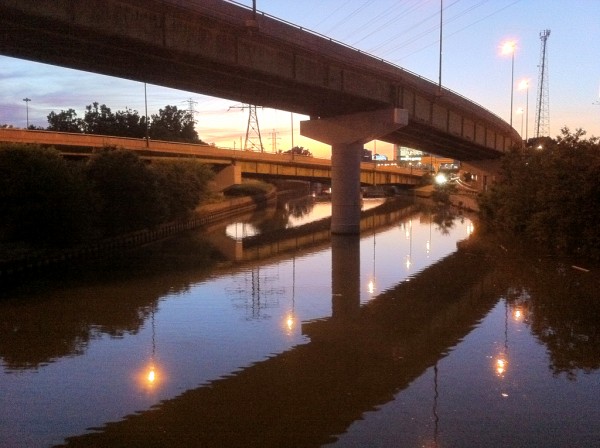 I don't know the answers to those questions, as I don't think they've been seriously discussed. But let's shift our gaze slightly to look at what that $500 million could deliver in terms of return on investment elsewhere in the city.
As it happens, that figure is approximately the amount Waterfront Toronto needs to rebuild the mouth of the Don River in the Portlands. For those who haven't been paying attention, provincial environmental regulations prohibit development in the lower Donlands and the Portlands until the City creates suitable floodplain protection in the area.
We've all seen what high waters did to downtown Calgary in the past week-and-a-half, so the need for such infrastructure is anything but theoretical. Waterfront Toronto's plan is to build two new naturalized channels through the Portlands, both of which will provide the required floodplains as well as park and recreational space.
Once they're constructed, the rest of the Portlands can be redeveloped. But Waterfront Toronto officials point out that funding has yet to be identified.
What's the return on investment? Consider that the flood protection berm under the newly opened Corktown Common, which cost $135 million, unlocked over $1 billion in public and private investment in the West Donlands vicinity (the area sits in the Don floodplain). That's $8 in for every $1 spent. Not a bad profit.
The Portlands is a far larger and more desirable canvas, with better access to the lake, so it's reasonable to assume that the City will earn back that $450 million investment many times over, with billions in new construction projects and thousands of jobs for residential, office, tourist, commercial and recreational uses.
Do we get the same kind of payback by spending the same sum on a subway that will run through an industrial corridor that doesn't really lend itself to high density development in the first place? I think not.
My point is that if council, for the worst political reasons, believes it can find another $500 million from spending reallocations or taxes, perhaps we should first figure out where we'll get the most economic bang for those hard-earned dollars.
I'd predict that in a disinterested side-by-side analysis with the Portlands flood plain project, that undead Scarborough subway would never leave the station. bottom