WHAT: Calls for submission for Public Space Invaders, a night of short films about Toronto and urban issues
EMAIL SUBMISSIONS:  spaceinvaders@spacing.ca (please put "Space Invaders" in subject)
SEND DVDs: 401 Richmond St. W., studio 111, Toronto ON, M5V 3A8 (UrbanSpace Property group office)
DEADLINE: Friday, November 14, 2014
Spacing is now accepting submissions for the fourth installment of our Public Space Invaders film night to be held at the Revue Cinema in late November.
We are primarily looking for films that deal with public spaces and urban issues in and around Toronto. They can be fun, arty, reporting, serious, very serious, beautiful, or even ugly. Student films are fine too — we want to show Toronto from a variety of angles. Archival films are also great — tell us if you have some old shots of the CN Tower being built or maybe a home movie of Uncle Johnny's first day at the CNE. No film is too short, but some might be too long (maximum of 15 minutes).
If you are a video blogger, send us links to view.
Films about public space issues in other cities will also be considered, but we're primarily interested in all things local. If there are films we should consider not made by you, tell us about them.
SELECTION CRITERIA: Our staff will select the films that best suit the film night. Not every film submitted will be accepted. The deadline for submitting — either a link or DVD — is Friday, November 14, 2014, at 4:00pm. We will let you know on Monday, Novemeber 17th if your film has been accepted.
PAYMENT: Filmmakers will be paid based on the revenue generated from tickets sold at the Revue Cinema.

Here are the details of the Public Space Invaders film night
WHEN: Wednesday, November 26, 6:30pm-9:00pm
WHERE: Revue Cinema, 400 Roncesvalles Ave, Toronto
COST: $10
RSVP: Feel free to let us know if you're coming on our Facebook event listing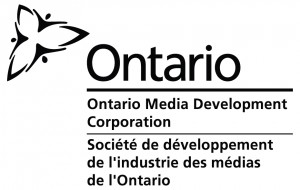 Spacing is grateful for the financial assistance of the Ontario Media Development Corporation